As we come into the cultivation season – especially following the challenging winter – we can help you with some of the best fertilizer spreaders and sprayers on the market.
In stock and ready to work we currently have Kuhn Axis 40.2 and 50.2 EMC (Electronic Mass Control) fertilizer spreaders, fitted as standard with a unique system that regulates the exact fertilizer dose onto each spreading disc. Every second, the metering outlet position is corrected according to the torque measured on each disc, ensuring that exactly the right dose is delivered to the right place, avoiding the 'dose effect' and resulting in speed, accuracy plus elimination of wastage.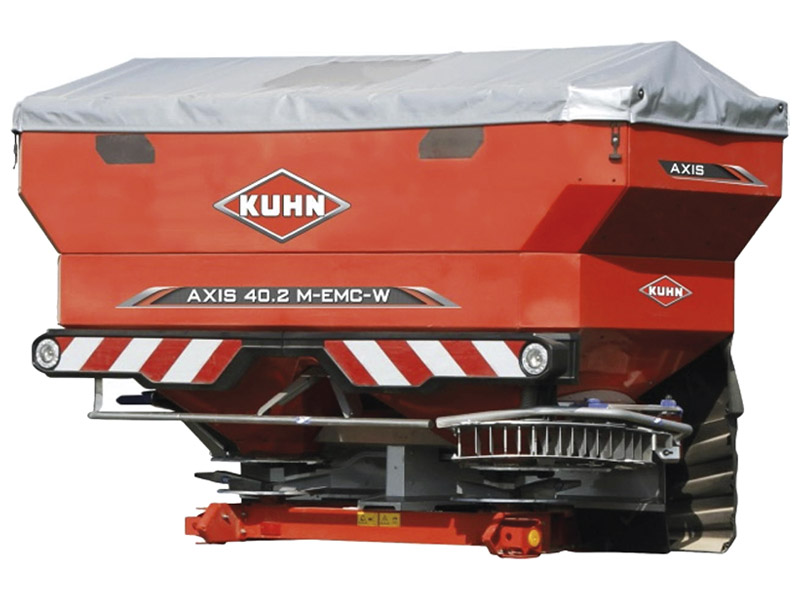 The ISOBUS-compatible Axis models feature adjustable working width from 12m to 50m, with a capacity of 1,000 – 4,000 litres.
For smaller applications such as mixed crop and livestock farms or field crops, the Kuhn MDS series, with capacities from 500 to 2,000 litres and a standard spreading width of 10-18m, are ideal. We have a brand new MDS 20 in stock.
Norwegian-built Kverneland mounted spreaders are among our favourites and are available from our Hereford branch where we have a CL1100, HL1500 and self-weighing TL1500 in stock offering capacities up to 1,500 litres with a spreading width from 10 – 54m.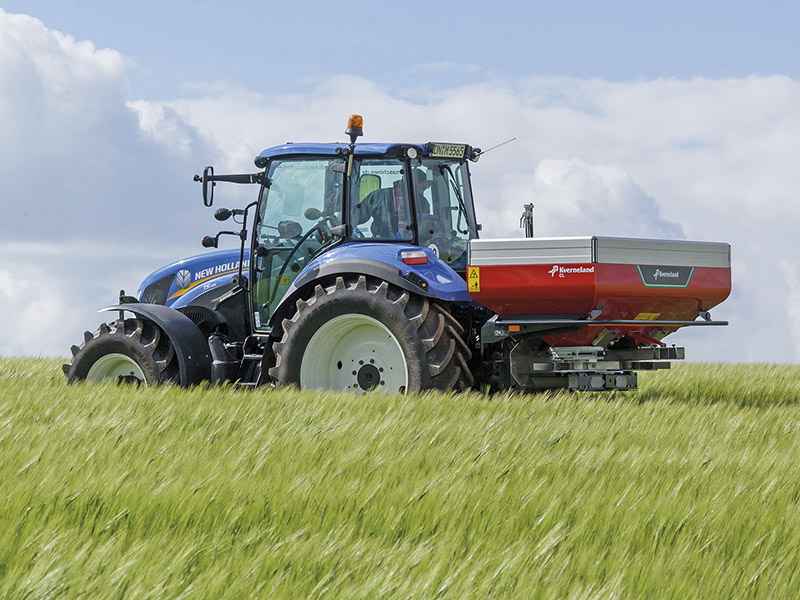 Spraying is an essential part of  the germination and control phase and Kuhn offers both trailed and mounted sprayers to cover a wide range of applications. We also supply Hardi sprayers which go right up to the 9,842-litre capacity Commander 10000 with a 40m boom for the most demanding tasks.
To get the best advice of the right spreading and spraying solutions for you, talk to your T H WHITE rep today!