Honda TRX420FA2 Automatic Fourtrax
Lightweight, reliable and the perfect ATV for paddock maintenance, the Honda TRX420FA2 specifically features a unique DCT (Dual Clutch Transmission), which seamlessly changes gear automatically…. If you want even more control, you can simply switch to ESP (Electric Shift Programme) which allows you to select any of the five gears at the touch of a button. There isn't a more versatile ATV transmission on the market! The TRX420FA2 also features power steering, 2/4wd, start-in-gear, two-year warranty and a tow ball as standard, PLUS an optional GPS tracker free of charge.
Starting at £7,325.00 plus vat, it's already a steal, but please speak to one of our ATV Champions to discuss a deal!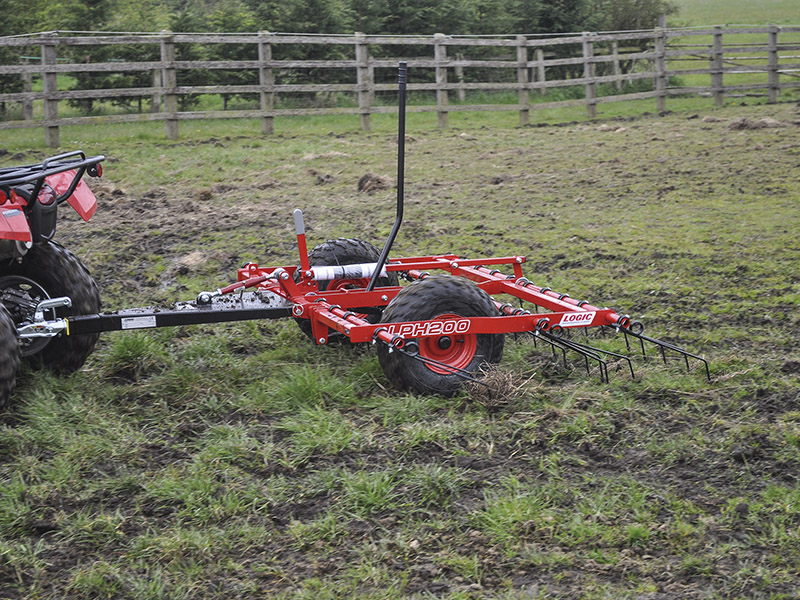 Logic LPH200 Trailed Spring Tine Harrow
This trailed harrow is aimed at customers who are looking for a superior harrowing implement. It is more efficient at removing moss and thatch from grass and has a stronger scarifying action. This makes it better at stimulating grass growth than a chain harrow as it allows more oxygen to get to grass-roots level. Spring tine harrows are also useful when seeding a paddock – harrow thoroughly, sow the seed then roll the surface with a Ballast Roller to firm the seed into the soil. The clever lift mechanism allows you to raise the frame and drive away when finished. The harrow can be towed by a vehicle, compact tractor, UTV and ATV. From £1,595.00 plus vat.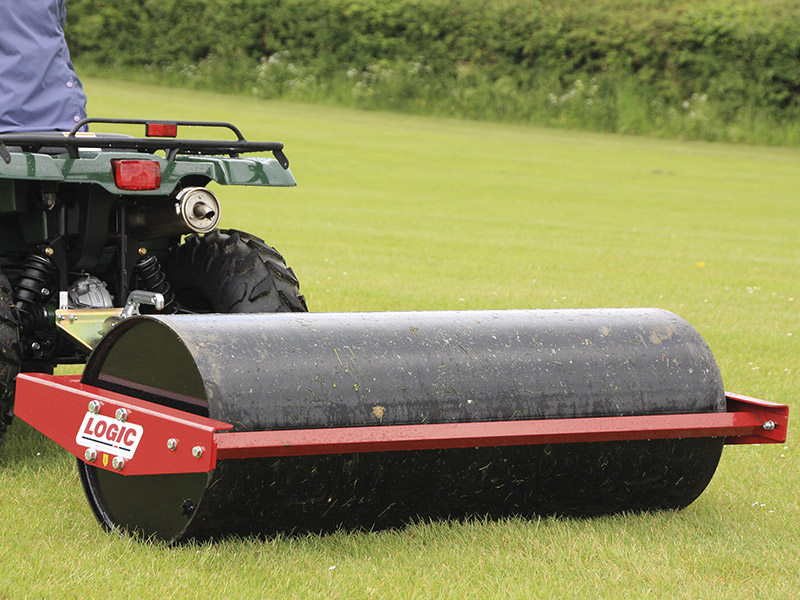 Logic Ballast Roller
The Logic Ballast Roller is available in 1.5m or 1.8m widths (to suit the tow vehicle). It is robustly made with a heavy wall diameter for strength and performance and when filled with water results in a 500kg rolling weight. When used with an ATV, the low ground pressure of the towing setup hugely reduces ground damage. From £1,035.00 plus vat.
Kawasaki Mule DX
Bring on the big guns! The Mule DX Pro has huge load bed capacity combined with high manoeuvrability and can tow 970Kg. The fuel economy from the Yanmar diesel engine is astonishing and the torque delivered gets you through, up and over the most challenging terrain with grip provided by 2/4wd, high/low range and diff lock. Independent suspension and power steering make for a very comfortable driving experience with two-seat or four-seat, half cab and full cab versions available. From £12,079.00 plus vat.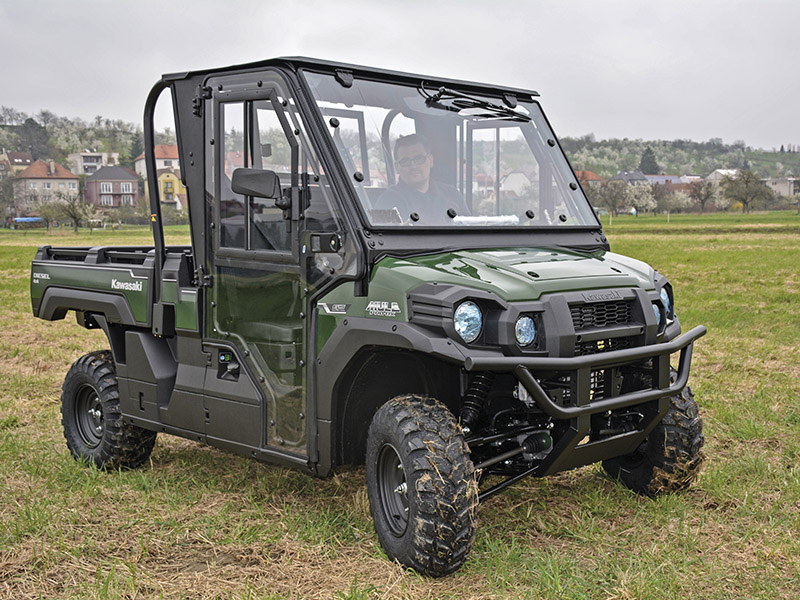 To talk about the best deals on ATVs, UTVs and implemets, call Tim Rochfort on 07973 911934.