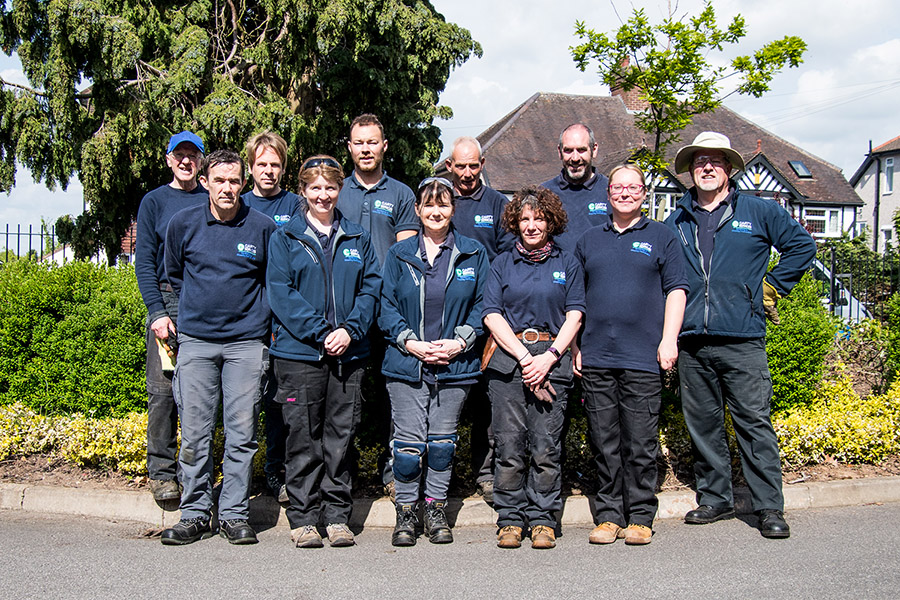 Martin Carty started his gardening, grounds maintenance and cleaning contracting business in 2006 with just £200. Today, Warwick-based Carty Services employs 15 people and has clients in the commercial and residential sectors, as well as looking after grounds and common spaces for schools, retirement homes and apartment buildings.
The quality of work carried out by Carty Services has been underscored by numerous awards – everything from 'In Bloom' awards around Warwickshire and South Birmingham, to Touch FM's 'Pride of Warwick' district awards. Twice the company has also won 'Employer of the Year' awards, proving that it's not just great work that they do, but that they are a great company to work for.
So what's the secret? "I think that successful businesses depend on great partnerships," says Martin Carty. "The partnership we have with our employees has worked well and people certainly appreciate our flexible working practices.
"But it's about much more than that. The workforce needs to know not only that they have the right equipment to do the job, but also that it will always be ready to work and won't let them down. For 15 of the years that we have been in business we have worked closely with Murley's Garden Machinery – now part of T H WHITE, and that has been another really successful partnership. 
"Of course, it helps that they are on our doorstep in Warwick, but the team there always pulls out the stops to give fantastic service. We run mowers, trimmers, strimmers, brush cutters and leaf blowers, and as well as giving a fast turnaround on service they have never let us down on a repair and we have never had to take any repairs back.
"Sure, I could probably find somewhere cheaper, but outstanding service is something you can't easily put a price on. The familiar people who were at Murleys are still at T H WHITE, and the resources of the bigger company mean that there's an even better stockholding of parts – you can get just what you need, when you need it, not only for their franchised brands but others too.
"I am not one to give praise lightly but the standards at T H WHITE now that Murley at Warwick has become part of the Group, just keep going up and up. As long as that remains the case, Carty Services will continue to be a loyal client!"
T H WHITE's Country Store and Garden Machinery workshop is at Nelson Lane, Warwick, CV34 5JB, Telephone 01926 494336.
Find out more about Carty Services at cartyservices.co.uk .