When Kim Blake, Course Manager at Fulford Heath Golf Club on the southern fringe of Birmingham, was faced with renewing his mowing equipment, he had the courage to take a radical step backwards.
"For about the last 30 years increasingly sophisticated self-propelled mowers have been the machinery of choice at many golf courses," he says. "But when we needed new machinery I had to think long and hard about the best way to use our money. I knew we couldn't do without a tractor as we need one to pull a trailed PTO-driven semi-rough mower that we purchased two years ago. We also needed a tractor with an additional 10hp.
"The tractor we had was a 22 year old Iseki which had done incredibly well – it had almost 10,000 hours on it so it was definitely time for a new one, but could I justify buying a self-propelled mower as well?"
In Kim's mind the answer was clear: buy a new tractor which, among many other tasks, could pull a trailed gang mower rather than having a dedicated self-propelled mower. But that went directly against modern practice.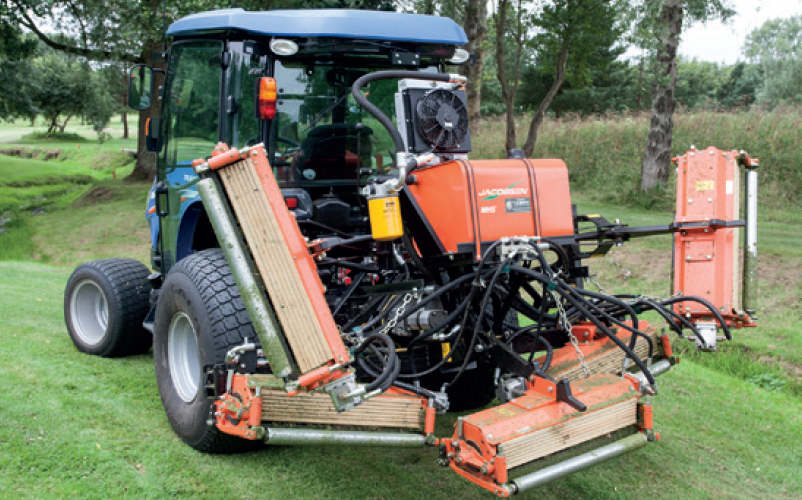 To help his decision, Kim contacted local rep Lee Miles of T H WHITE's Redditch branch to arrange a demonstration of a new Iseki tractor and a Jacobsen MH5 trailed mower.
"The tractor we chose was a fully-specified Iseki TG6490 IQ, It's in a different world from our old tractor with a fitted cab, the latest hydraulic technology and ergonomic controls with superb driver comfort. The Jacobsen MH5 is a tractor-mounted 5-gang large area reel mower. The fully-floating cutting units have 8-bladed cylinders which achieve excellent ground contour-following with a 135in. width-of-cut.
"To be honest, I couldn't believe the quality of cut," Kim added. "Of course there's a disadvantage in having the wheels in front of the mower, but the tractor was fitted with Galaxy balloon tyres and hardly impacts the turf."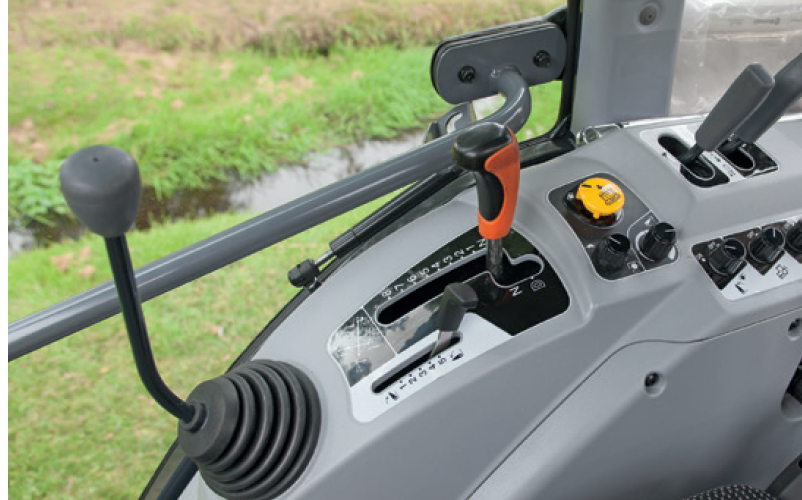 Kim went for it and ordered the Iseki/Jacobsen combination, a decision which three months on he has no cause to regret:
"Many people I know in the business thought I was crazy going back to this old style of mowing and I know it's not a choice that would work for everyone, but for Fulford Heath it has proved to be the perfect solution. It has reduced the number of engines on site that have to be maintained and I reckon it will save the Club around £20,000 over five years in depreciation and running costs.
"Since we have had the mower we have practised various techniques and I believe the finish is now on a par with a self-propelled mower… in fact, when we had a visit from our agronomist he said the finish couldn't be faulted and the club members have given us many compliments too. Well, you can't ask for more than that!"