Plenty of reasons to celebrate this weekend; the Queens Platinum Jubilee, the first Kenilworth Show since the Covid pandemic and also an award to T H WHITE for Best Large Trade Stand!
A great weekend was had by all at the Kenilworth show, with lots of customers in attendance on the T H WHITE stand. Thank you to everyone that visited. The hard work from the T H WHITE staff paid off when presented with the award from the Kenilworth Show organisers for the Best Large Trade Stand.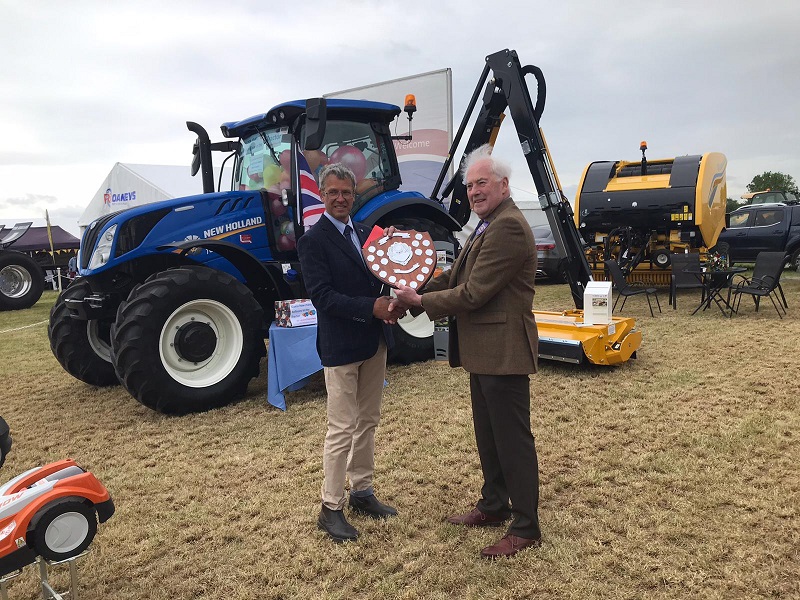 Best Large Trade Stand award being presented to Paul Simpson- Sales Manager of T H WHITE Warwick.
Featured on the stand was a New Holland T6 tractor filled with colourful balloons, whereby visitors made a small donation to guess how many balloons were in the tractor. £90 was raised and all of the money was donated to the Warwickshire Young Farmers, who are running a campaign in memory of one of their members: Len Eadon. The charities the cause is supporting are The Farming Community Network, Yellow Wellies and Papyrus.