A new addition to the Logic family of rotary mowers is the Logic TRM120B13FWES – with easy electric start!
At the simple turn of a key the 12.5hp Briggs and Stratton Engine will burst into life without any of the effort required to pull a cord, although it's still there for back-up.
The TRM range is outstanding at managing larger areas of grass quickly and efficiently at speeds up to 10kph. Little and often is the way to tackle longer grass with this machine and within no time see the difference it can make towards achieving a tidier paddock.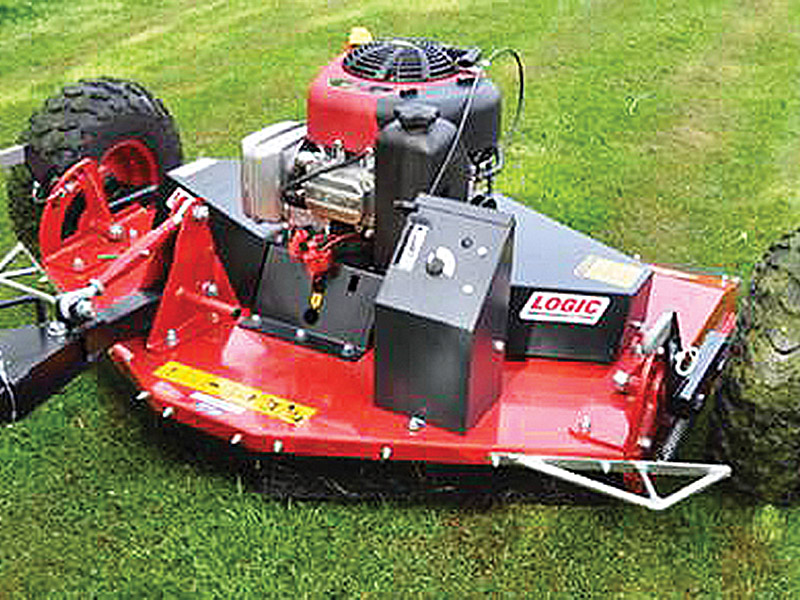 There are five height settings, an adjustable towbar for offset and hitch height, remote throttle control and an all-important safety cut -out, all enhanced by outstanding Logic build quality.
For more information about the Logic TRM 1.2 and 1.5m, starting from £2,895.00 plus vat, please contact T H WHITE Logic specialists, Tim Rochfort on 07973 911934, or Simon Knight on 07860 712963.