Let the robots take the strain!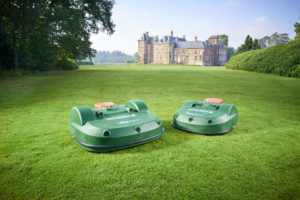 Packed with great innovative features the Belrobotics robotic Big Mow and Park Mow cut your grass for you, removing the chore of mowing.  Managing costs of turfcare is important in the sector and professional automowers (or robots) can save thousands of pounds in annual costs.  They are reliable, always available and support flexible work schedules in all weather conditions. What's more adding GPS RTK (real-time kinematic) connectivity triples mowing capacity by increasing the accuracy of GPS systems.  Ideal for golf courses, sports & recreation grounds and private estates alike; you can manage one or a fleet through the Belrobotics app for tablet or smartphone.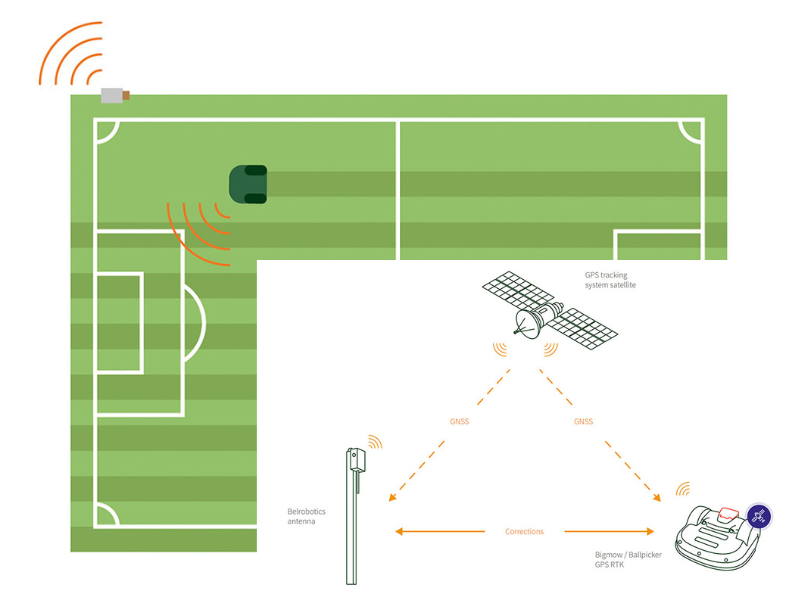 Each model has an anti-theft solution, GPS location and geofencing alerts, in-built maintenance history and of course safety is paramount – with 5 sonars, these robotic mowers will instantly deactivate cutting systems if they encounter an unexpected obstacle.
The BigMow has 15 blades, 5 cutting heads and a 1033mm cutting width and the GPS RTK robotic mower is capable of cutting areas up to a whopping 75,000 m2 whilst the Park Mow has 9 blades, 3 cutting heads and a cutting width of 633mm. The standard Park Mow offers coverage up to 12,000 m2, with the GPS assisted robot mower version providing a mower capacity of up to 24, 000 m2.  These robots and are revolutionising the future of mowing.
See the difference
Covers large areas in a few hours
Replaces several small robot mowers
Much cheaper than a garden tractor
10 times lower CO₂ emissions*
8 x lower energy costs*
No noise pollution
100% ecological
Impeccable turf in better condition
Warning in case of theft or malfunction
GPS guidance system
If you'd like to learn more about robot mowing or see one of these in action contact your local groundcare representative.
* Compared with a diesel ride-on mower