There are many applications for which a full-size tractor would be inappropriate, impractical and, in many instances, unaffordable. These situations call for a compact tractor, a field in which Iseki has specialised for more than 90 years. The introduction of new models has made the Iseki line-up stronger than ever, and with all models available from T H WHITE Groundcare on either agricultural or turf tyres, the possible applications are far-ranging. Small size, high manoeuvrability and low soil compaction makes these tractors ideal for many new niche farming enterprises where high value specialist crops are grown, often on smallholdings. For example, the changing climate in southern England has resulted in burgeoning wine production and Iseki compact tractors are perfect for working in tight spaces between rows of vines. The same holds good for all forms of precision agriculture and fruit growing.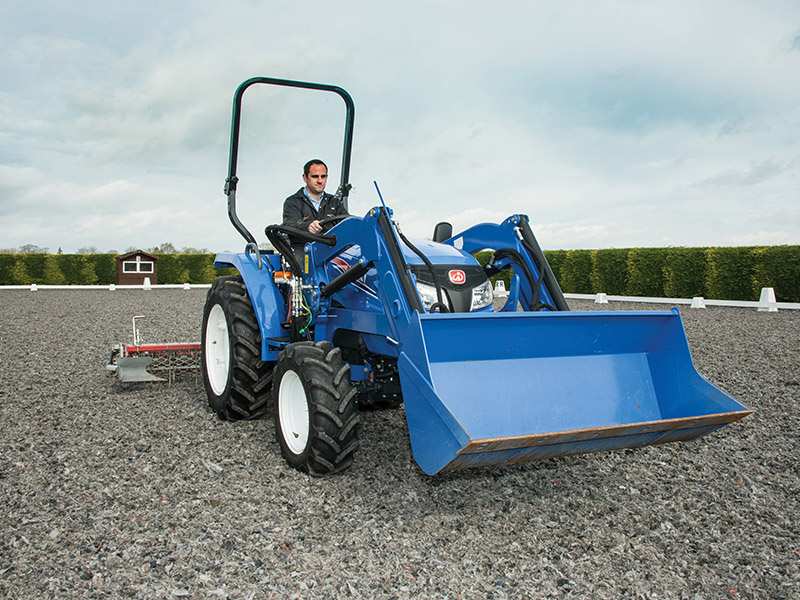 However, compact dimensions don't mean a reduction in features or operator comfort. Take the new Iseki TG6675 PS – fitted with turf tyres it is particularly suited for work on golf courses and sports facilities and it can be supplied with a ROPS or a factory fitted, fully air-conditioned Category 2 cabin. It features a 65 hp, four-cylinder, Stage IIIB diesel engine, with F12/R12 Power-shuttle transmission. At the rear is a category 1&2 3-point linkage with a capacity of 1,600kg at the ball ends and 1,500kg at 24 inches. Draft control, two auxiliary valves and a front loader joystick are also standard, while the rear PTO is two-speed with a mid PTO also included on the cabin model. An optional front loader is also available.
New additions to Iseki's premium economy range are the 46hp TLE4490 and 38hp TLE3400. These versatile tractors can be configured for a wide range of tasks where their light weight and minimal ground impact are a distinct advantage.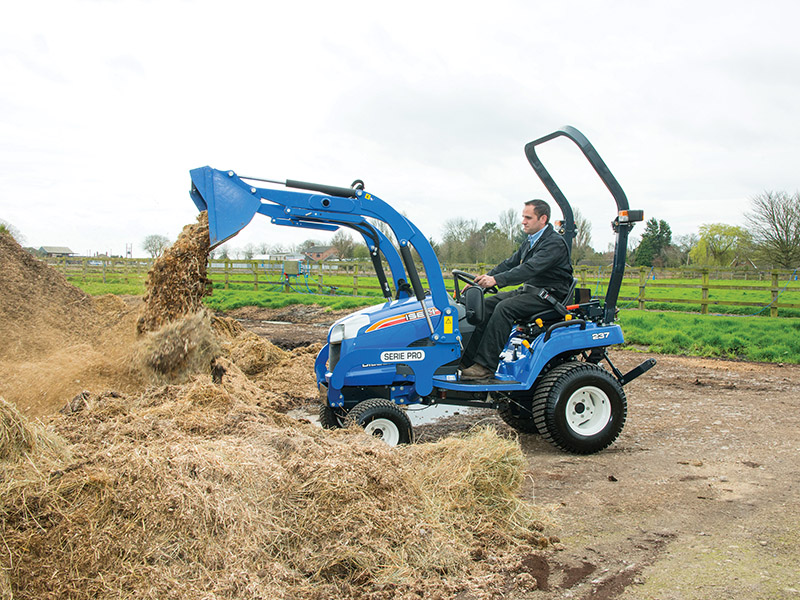 Other tractors in the range span the complete gamut of sizes, power outputs and transmission options, providing a solution not only for agricultural and groundcare enterprises, but the many fitments and accessories make them eminently suitable for industry, horticulture and equestrian, applications. Even enterprising homeowners with larger grounds will find endless uses for these compact tractors.
If you would like to find out more, arrange a demonstration to try an Iseki compact tractor for yourself, or discuss a tractor kitted out for your precise needs, just contact the specialists at any T H WHITE Groundcare branch.