When you need a telehandler that will literally go anywhere on the farm while also being capable of all the regular lifting tasks, the answer is the Manitou MLT420-60 – Manitou's smallest Telehandler dedicated to the agricultural sector.
This super-compact and highly manoeuvrable machine is only 1.48m wide and less than 2m tall, allowing it to navigate the lowest of doorways, yet it will lift two tons to a height of 4.5m. Powered by a 57hp Stage V diesel engine it is particularly quiet in operation making it ideal for use around livestock.
You need to see the MLT420-60 in action to fully appreciate what it can do, so take a look at this short video:
Where heavier lifting is a feature of your work the Manitou MLT737-130PS+ Elite will lift a maximum of 3.6 tons, with a maximum lifting height of 6.9m and outreach of 3.9m. Superbly blending comfort with performance, this machine offers a completely new cab with the benefit of easy access, optimal visibility, a JSM (Joystick Switch and Move) control mounted on a floating armrest, Double Switch Buttons (DSB) and soundproofing ideal for long periods of use.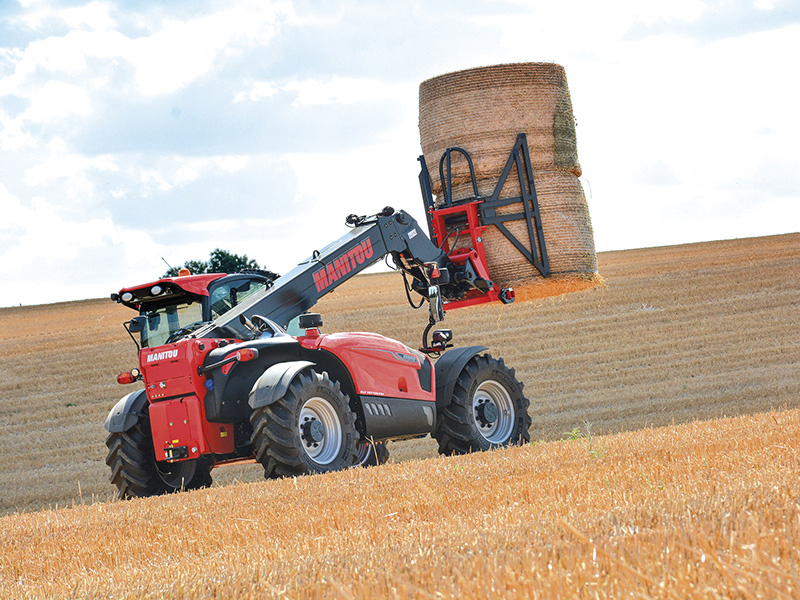 The 129 hp Deutz engine and Powershift Plus transmission, a limited slip differential, ground clearance of 41 cm and automatic dust removal system for the radiators are perfectly adapted to intensive agricultural use. New hydraulic functions and the variable piston pump of 150l/min guarantee unmatched productivity and performance levels. 
Total Cost of Ownership (TCO) of the MLT 737-130 PS+ is attractively low too – fuel consumption has been decreased by 5% and maintenance is optimised with longer service intervals.
There is strong demand for Manitou telehandlers and supplies are limited, but T H WHITE has ex-factory machines on the way. To avoid frustration it's a good idea to put your name on one by making a reservation NOW for summer 2022 delivery – just call your T H WHITE Agricultural rep.
The perfect companion attachment for your new Manitou telehandler is a CLBS square bale clamp which can pick up five bales at once, up to 2,100kg. We will have these available in the third quarter of 2022 – again it's important to stake your claim early with your rep.
See more in this video: