** NOTE NEW VENUE**
Middle Hall Farm, Grafton. Just off the A46, signposted Grafton. What 3 words: decorated.tunes.rust
What3Words is a smartphone app which
gives
every 3×3 square metre of the globe a unique three-word code
Download the app to see exact location.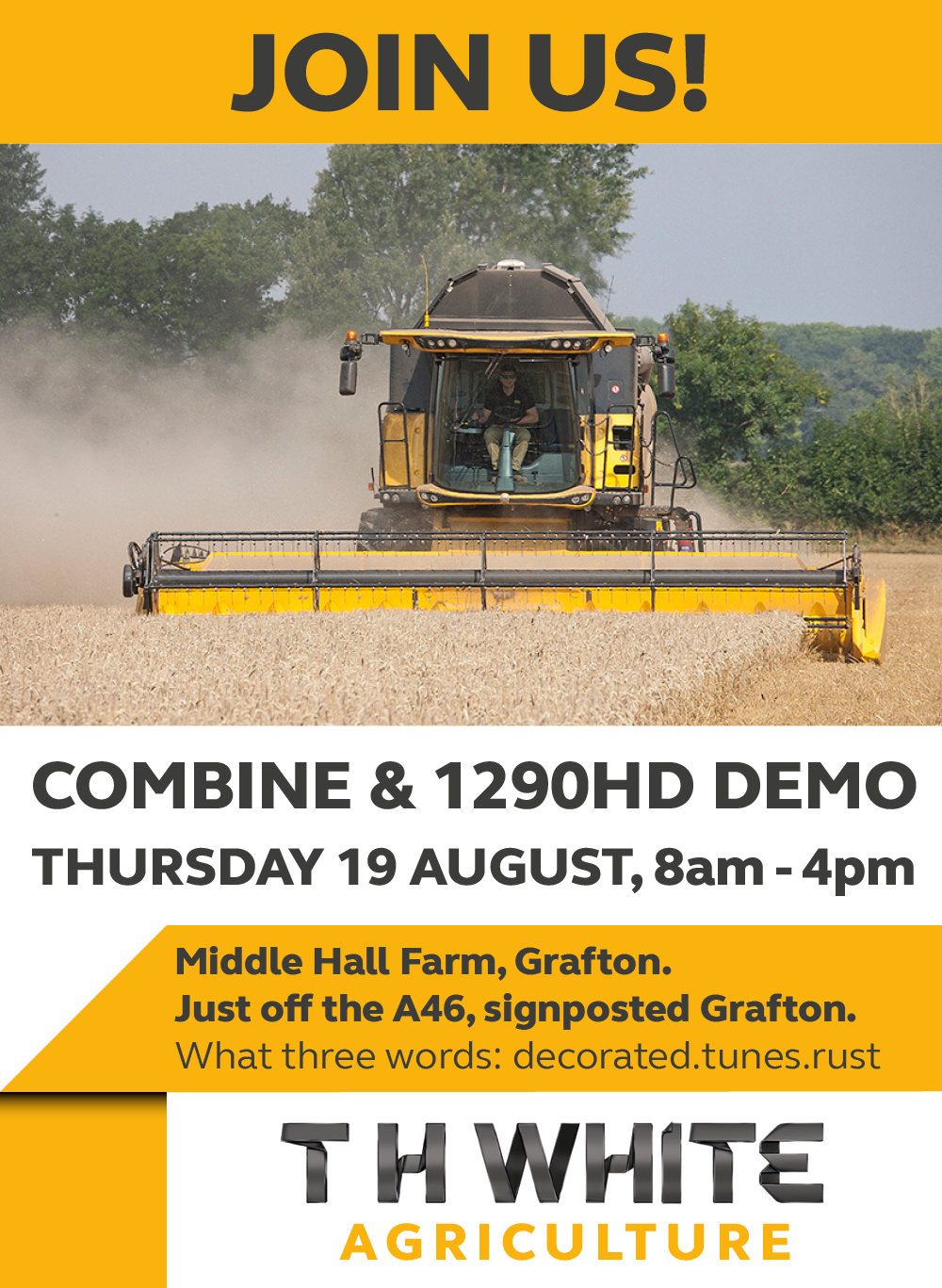 Join our Combine & HD1290 Demo Day on 19th August 2021 with this impressive equipment line up!
• CR & CX Combines with both MacDon FD241 and Varifeed headers
• BB1290 HD Baler in action plus the RB125 Combi & RB150 round balers
• A selection of T5, T6 and T7 tractors (140-315hp)
• Plus a TH6.36 handler
View these products close-up and see them in action cutting and baling.
Refreshments will be served.
RSVP with number of guests coming by registering here:
https://www.eventbrite.co.uk/e/165247739437
or directly to Vanda – Tel 01454 238181 or vmw@thwhite.co.uk