The big draw for people visiting the Cotswold Wildlife Park and Gardens near Burford is, of course, the fantastic range of exotic species to be seen in a beautiful setting. But when visitors start to comment on how good the car park looks, the groundcare team know they must be doing something above and beyond the norm!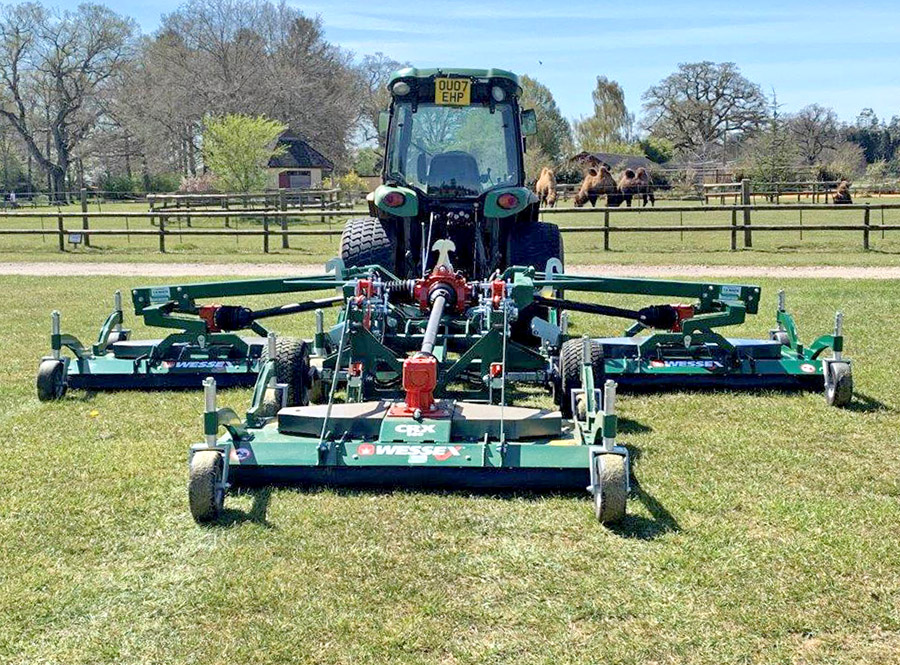 It started at the beginning of the year when head groundsman Liam Grey took delivery of a Wessex Proline CRM-500 tri-deck mower from Mike Harris at T H WHITE Groundcare. "Our previous trailed mower was showing its age," says Liam. "We had been using it for more than 12 years, mainly for keeping the grass tidy in the car park area which covers about 25 of the Park's 160 acres, but it was SO slow. The job was taking about four and a half hours and we had situations where we were still mowing when cars were trying to come in. There had to be something better…
"Mike suggested trying the Wessex CRX-500 and I was simply amazed. The triple mowing decks cover a 5m width – wider than our our old mower – and it was fast too. The aspect that really appealed to me is that each mowing deck can be set up with four castoring wheels which make it easy to set a precise cutting height which was ideal for the short cut we wanted in the car park, so we ordered one!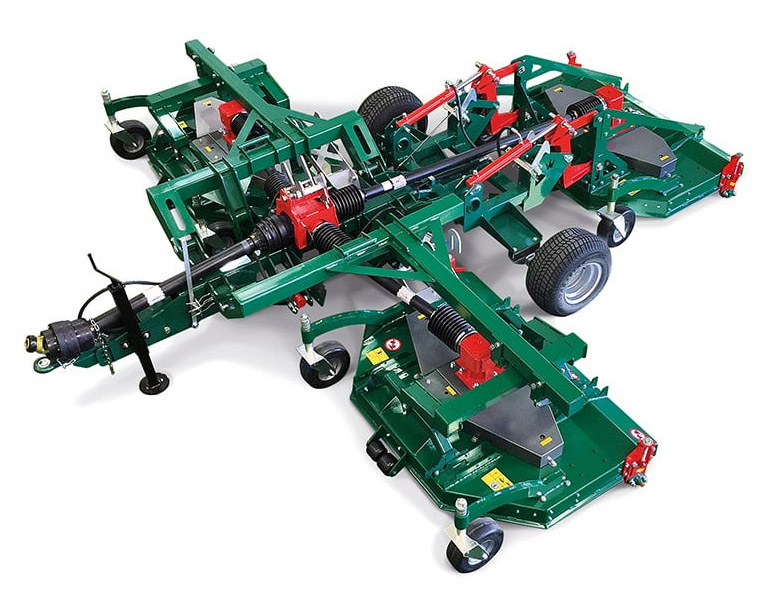 "After the first few uses we were getting a cut and finish that was absolutely beautiful. Not only that, but we could get the job done in around two hours – less than half the time we had needed before – and that when we started receiving very positive remarks from the visitors. The CRX-500 is truly versatile too; it's very easy and user-friendly to adjust the castoring wheels using the collar system – I can raise the cut by 4-5 inches to go from car park cutting to paddock topping within a few minutes.
"With a wide mower like this you might think you would need a powerful tractor to drive it, but it works very well with our 50hp tractor. I can honestly say it has transformed the way we work."
If you would like to talk about the Wessex CRX-500 you can call Mike Harris on 07831 448337, or just contact any T H WHITE Groundcare branch.