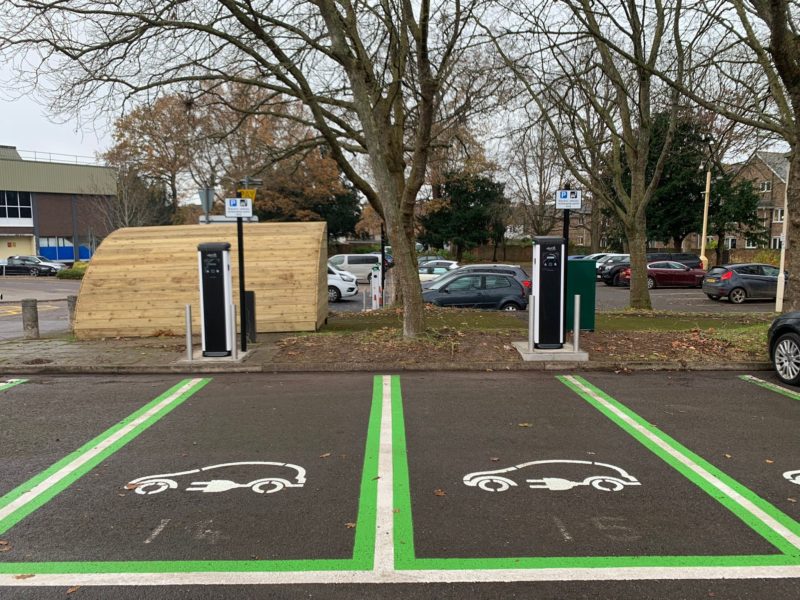 T H WHITE Energy, Fire and Security (EFS) teams have been extremely busy in the first half of this year widening their already extensive skill set.  A large share of their activity supports the installation and maintenance of fire and security systems (incorporating CCTV and Access Control).  They also recently added commercial electrical services to their local business offering but it is the rapid expansion of EV vehicles sales and the infrastructure needed to support 'going electric' that keeps them on their toes.  Our team of groundworkers, electricians, designers and project managers have all been involved in the completion of over 40 projects year to date installing over 120 different EV charge points.
The electric vehicle market is one of fastest-growing markets in the UK and with projections of almost 11m cars by 2030 we are excited to be part of the journey to upgrade UK infrastructure for a sustainable future.  The Government is backing this important trend for ultra-low emissions and the electric vehicle segment is predicted to continue to grow. This means more and more commercial and public buildings will require electric vehicle charge point infrastructure.
Since the start of the year a large proportion of the work carried out by the team has been installing 7kW, 22kW and 50kW electric vehicle chargers in workplaces, on street parking spaces and public car parks up and down the country, for a variety of customers from local councils, property management companies, commercial businesses, and the MOD.
Take a look at some of our latest EV charge point installations across this diverse customer base.
If you would like more information about EV charge point installation and/or subcontractor support please visit efs.thwhite.co.uk or speak to our EV specialists today by phoning 01380 726656