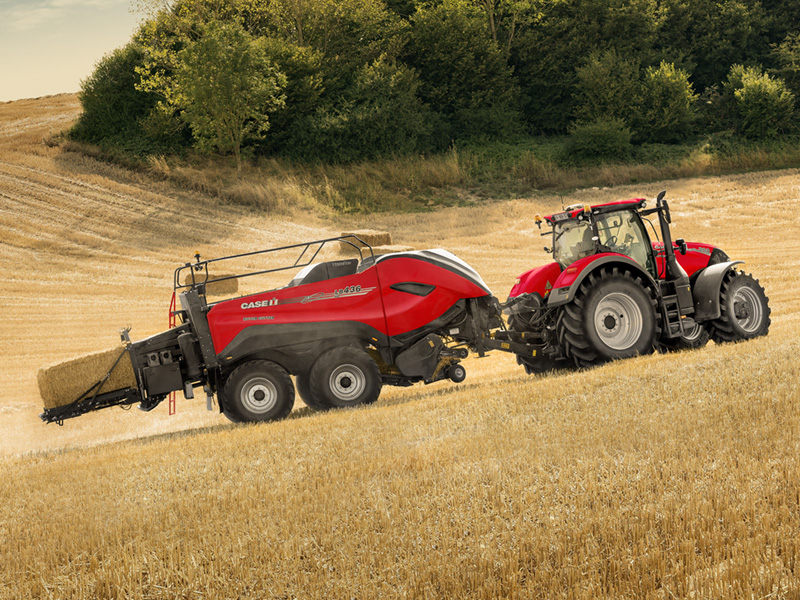 T H WHITE Pro Agri at Stockbridge and Frome is not just a dealer for Case IH tractors and harvesters – we also stock the range of Case IH balers and we can supply a model to match any customer application.
Take the Case IH LB436 HD Rotor Cutter large baler for example. This completely new large-format high density baler has been designed to deliver 22% greater bale density while equaling or exceeding the throughput of standard conventional balers – and up to 15% more compare to the earlier LB XL range. This is achieved through numerous new features such as a patented two-speed gearbox, revised plungers, TwinePro twin-knot technology as standard, or a hydraulically suspended, steered tandem chassis. Able to produce 500kg bales in all crops it has a capacity of more than 40 tons per hour.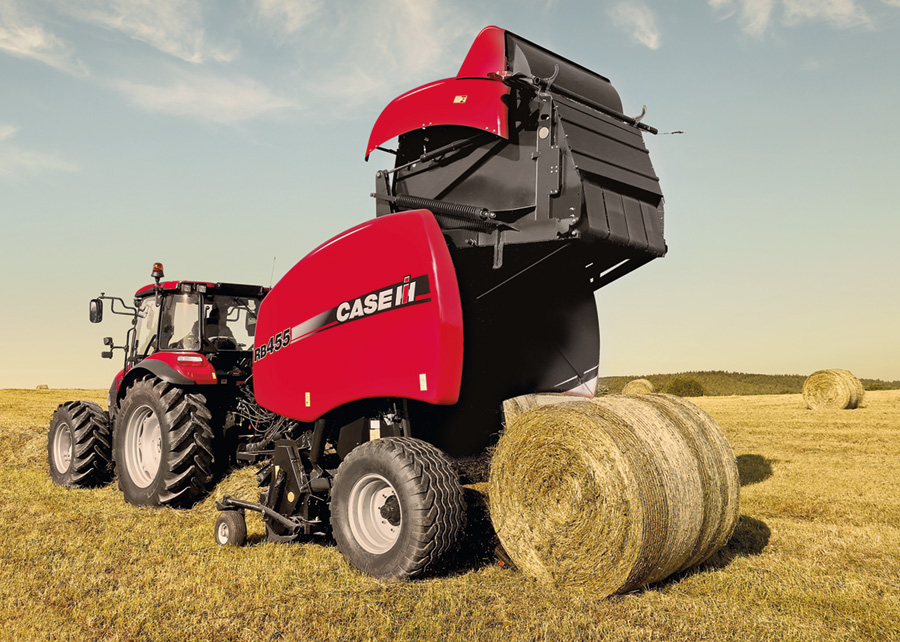 On a smaller scale, but equally capable of keeping up with the fastest harvesters, the range of six Case IH Variable Chamber round balers make it possible to monitor and alter the bale size from the comfort of the tractor seat. The wrapping system is ultra-reliable too, so there's no need to worry about the crop type or conditions – simply follow the swath.
Hitched to a Farmall tractor, here's the Case IH RB455 VC working in hay:
Wrap and twine is – of course – available from all our Agricultural parts counters but to find out more about the extensive range of Case IH balers and how they can improve your productivity contact our T H WHITE ProAgri specialists at our Frome branch (01373 465941) or our Stockbridge branch (01264 811260).