Burford Golf Club is set in the heart of the Cotswolds hills close to the River Windrush.  It's a unique 18-hole configuration of beautifully manicured surfaces, with 9 holes straddling either side of the A361, which interestingly is the longest 3-digit A road in the country starting in Ilfracombe's high street in Devon and extending 195 miles to Daventry in Northamptonshire.
Burford members-run golf club was opened for play in 1936 and now has upwards of 900 members and a lengthy 4 year waiting list!  And on visiting you can see why – visitors can expect an intimate welcoming club house with terrace and patio to entertain family and friends, excellent views of pristine greens across the beautiful tree-lined course, a coaching school, pro shop and an atmosphere that characterises genuine Cotswold hospitality.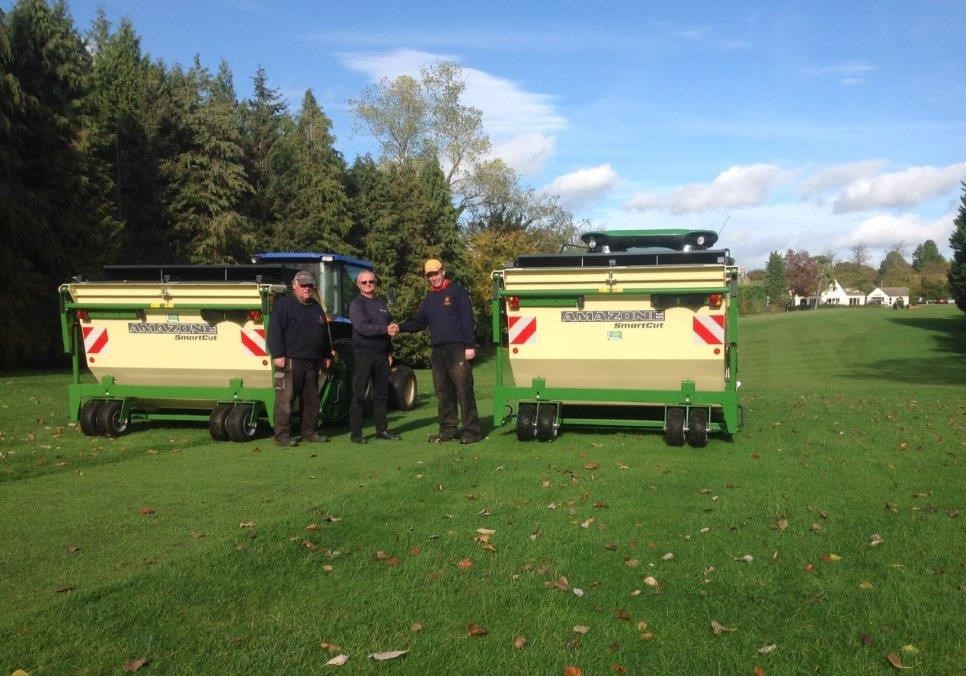 The club's Groundcare team is headed by Richard Hitchman who has been there almost 20 years.  Loving the variety and time spent outdoors, Richard manages a team of 7 greenkeepers including 2 apprentices.  He knows the value of teaching the next generation having joined the club as an apprentice himself and working his way up.  Now in the top job for around 2 years, he's dealt with T H WHITE the whole time he's been at the club aware that T H WHITE Area Representative Mike Harris has been serving the club and his predecessors before him, for over 30 years.
Richard has just purchased his 4th and 5th Amazones – two GHS 2100's from T H WHITE Groundcare – the Amazone Groundkeepers.  With a working width of 2.1m and collection capacity of 3,500l each is designed to mow, scarify, mulch and collect.  Asking why they are a favourite, Richard remarks 'Even when we bought our first Amazone years ago, the technology was market-leading and it moves on with every upgrade.  It does everything we need it to do' he continues 'from picking up leaves to clearing debris, cutting semi rough throughout the year, shredding collections, and all while delivering a first class finish which we know is the pride of every groundkeeper'.
With such a large capacity and the versatility for year round use, Richard feels the Amazone outstrips the competition who appear expensive to achieve the same result.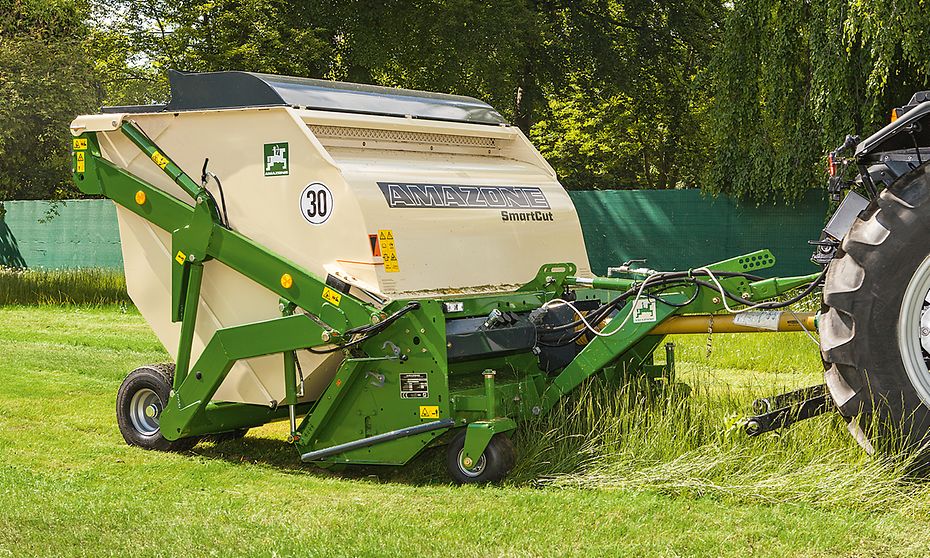 Like many clubs these days, Burford has recognised the benefits of obtaining its groundcare equipment through a lease package which allows costs to be controlled as well as bringing the certainty of a five-year equipment replacement cycle.  Spreading the costs in this way has also enabled a greater investment – hence the two machines.
Having the two machines has made a huge difference.  Richard and his team are able to turn their attention to other projects, knowing they have capacity to hit the leaves when required.  This coupled with the two Amazones cutting the rough means double the productivity – a good position to be in with the unpredictable weather nowadays.
Richard and the team at Burford Golf Club have a few other purchases in their shed from T H WHITE including a couple of Greentek Verticutters and Dyna-Seeders.  He goes on to praise the great relationship he has with Mike at T H WHITE.  "Mike knows the kit inside out and proposes the ideal solution for every challenge we face.  He offers us excellent service, leaving us well looked after"
To learn how Amazone can improve your business operations, reach out to Mike or any of our Groundcare specialists.