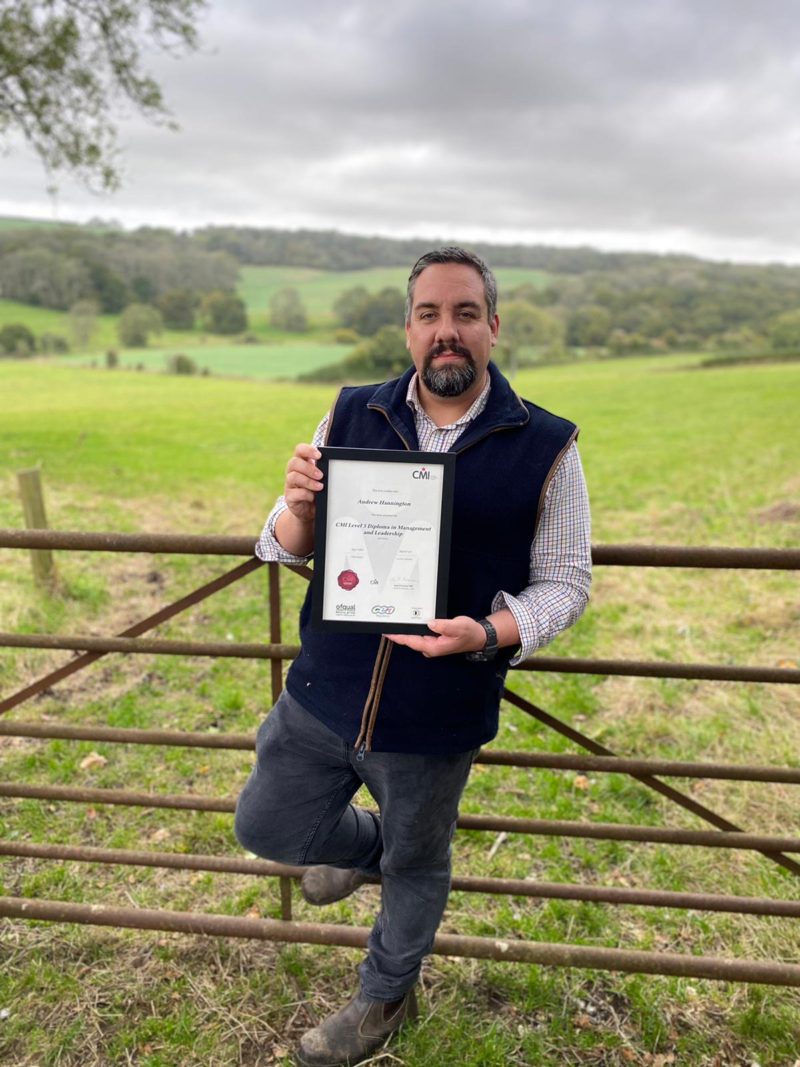 Andrew Hannington- Service Manager of T H WHITE Pro-Agri and Groundcare in Stockbridge has been awarded a Level 5 Diploma in Management and Leadership; the highest status that can be achieved in the management profession, undertaken in conjunction with the Chartered Management Institute and Sparsholt College.
Andrew tells us that after an initial interview process and passing the pre-qualifying criteria, he undertook a 12 month long programme with a mix of distance learning and class room studies. "This was particularly challenging to balance the time between managing 2 busy service departments during peak season and all the trials and tribulations of having a young family. It was only with the support of my colleagues and family that I was able to dedicate the time to be able to complete this challenging qualification."
"With subjects covering many aspects of management and leadership including; principles of leadership, coaching and mentoring, innovation and continuous improvement it was a fascinating insight to a wide variety of management practices."
Upon completion Andrew was awarded a Level 5 diploma, plus also having the opportunity to apply to gain Chartered Manager status- which he was successfully awarded. "This has given me professional recognition and is the highest status that can be achieved in the management and leadership profession." Chartered status recognises managers with exceptional management and leadership skills, plus commitment to Continuing Professional Development (CPD), demonstrating to employers and peers the value of a professional approach that delivers measurable impact.
All at T H WHITE send their congratulations to Andrew, and look forward to seeing him develop in his management role and inspire his team through their careers at T H WHITE.