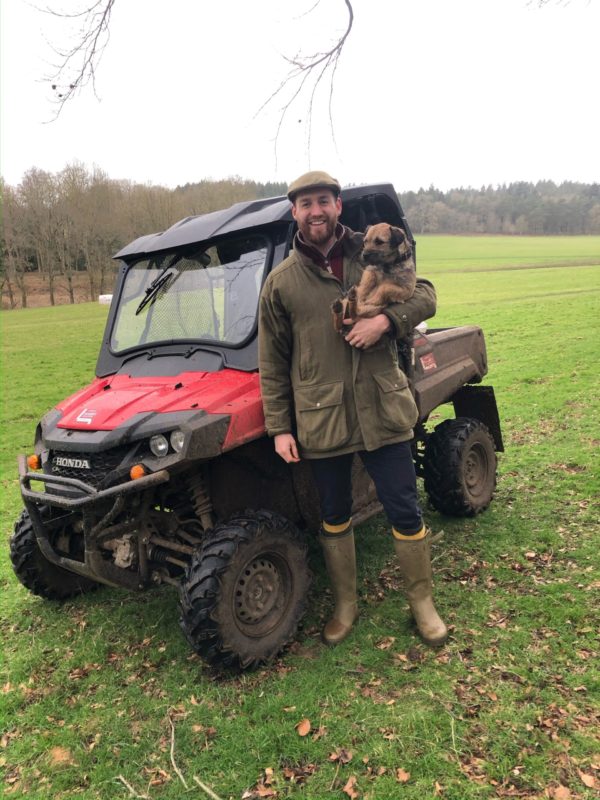 Our Groundcare team would like to give a warm welcome to their newest member- Callum Rea!
Callum joined from his previous role in the T H WHITE Estates sales team, and will be taking the new position of Groundcare Sales Representative covering the Surrey area.
As a keen countryman, Callum started his career in estate agency covering the Newbury and Marlborough areas where he was introduced to many large property landowners and became acquainted with the particular challenges faced in running estates and overall ground management.  Then as a T H WHITE ATV and UTV specialist he grew and developed those client relationships to further deepen his knowledge.  No stranger to ground care equipment, he worked alongside the team he has now joined, often attending demonstrations and supporting quotations.  More recently, he has gained an interest in the world of golf where utilising his grounds expertise will be a great advantage.  The attention to detail and precision of course management is something that Callum is looking forward to getting stuck into.  He is excited by the great line up of leading brands we offer.  His strong foundation in grounds management coupled with his personable style will no doubt ensure he continues to provide an enhanced service for our customers.
Outside of work, Callum enjoys country pursuits with his border terrier, is a track and field athlete and started playing golf last year. Callum will be introducing himself to all existing T H WHITE customers in his area over the coming weeks but in the meantime you can reach him directly on 07917172861 or callum.rea@thwhite.co.uk