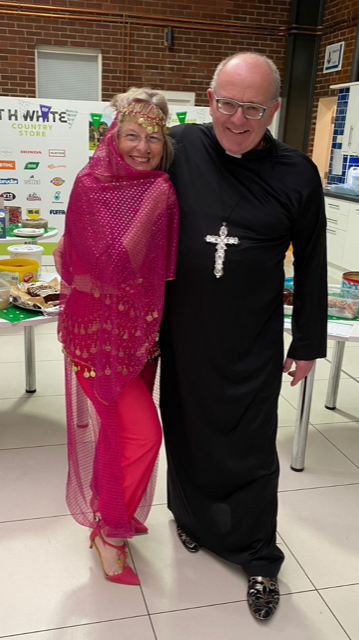 At the end of September, T H WHITE Devizes joined in with the World's biggest coffee morning in support of Macmillan Cancer Support, by hosting their own cake sale in the Devizes showroom.
To make the event more special, a wacky wardrobe contest was held to encourage donations by coming to work in the wackiest of outfits. The winners were announced from Palfinger UK, who really stood out in their outfits compared to the usual work attire!
Everyone came together by donating cakes and treats and it was an enjoyable event for all.
Due to everyone's generosity, an incredible £541.91 was raised through cake sales and donations, which has kindly been matched by T H WHITE to bring the total donation to £1083.82, which will be making its way to Macmillan.
T H WHITE would like to thank everyone who attended the event and donated to help raise this fantastic total!