As we go into winter it's the ideal time to address the maintenance of woodlands and hedgerows.
T H WHITE Groundcare is a dealer for Jensen, the original maker of premium woodchippers, and one of the most popular Jensen machines is the road-towable, 6″ capacity A530.
Fitted with either a diesel or petrol 35hp Briggs and Stratton Vanguard engine, the A530 is tailor-made for the professional arborist, offering exceptional safety with electronic safety sensors fitted as standard, enabling users to turn the feed rollers off and on with a quick tap of a hand.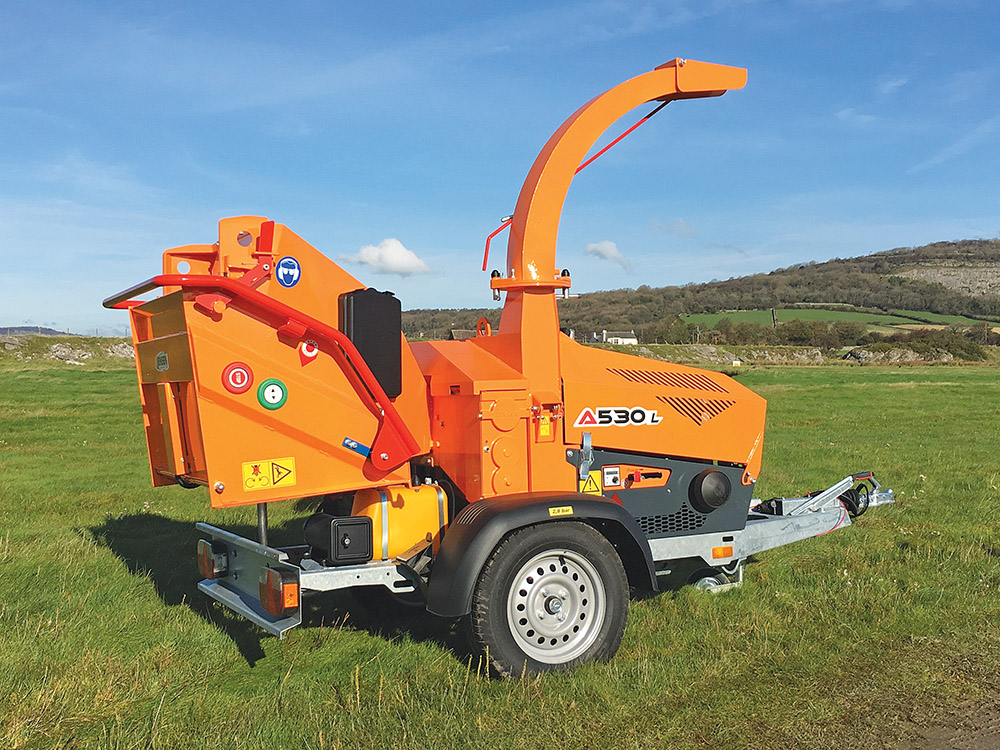 Due to its sub 750kg tow weight it can be towed with a standard Class B licence, but for users who want something lighter still the A530L option weighs in at just 730kg.
Both models feature a galvanised chassis, hydraulic infeed rollers and adjustable trap and 270 degree rotation chute, a control box to record hours and servicing intervals and a fitted toolbox containing a comprehensive tool kit.
The Jensen A530 is also available with a 270 degree turntable for greater loading and discharge flexibility – believed to be the only 6″ woodchipper in the world with this functionality.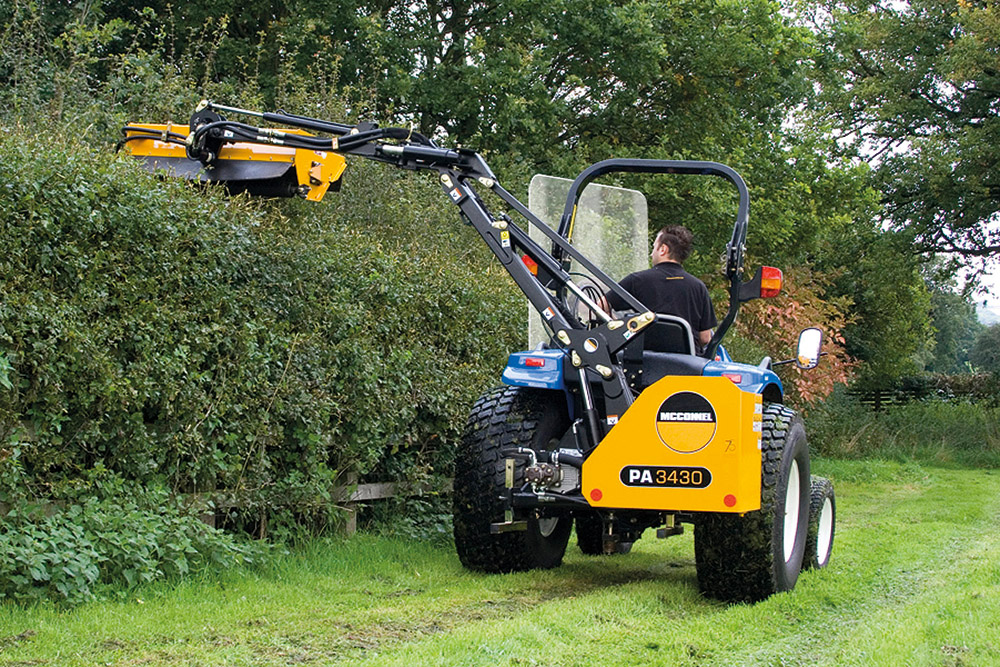 Getting hedgerows into good shape before the new growing season can save a lot of work later on and one of the most versatile implements for the task are McConnel's lightweight 30-Series power arms. Compact and highly manoeuvrable, these power arms deliver are equipped with the latest parallel arm geometry, bringing the benefits of McConnel's advanced hedge and verge-cutting technology to customers with compact and low horsepower tractors. The PA3430 – in stock now at T H WHITE – is compatible with machines of just 35hp while still achieving precision and a neat fine cut.
The popular Jensen chippers and McConnel power arms are available immediately, ex-stock and no wait time, from T H WHITE Groundcare. If you would like to try one either contact your rep or use the form at thwhitegroundcare.co.uk/get-in-touch.