Black grass – Alopecurus Myosuroides Huds – is one of the biggest agronomic challenges facing UK arable farmers today.
This invasive weed thrives on heavy soil, particularly where drainage is poor. On light soils it's a problem in wetter areas. About 80 per cent of seeds germinate in the autumn – hot, dry summers see strong early autumn-germination, while cool, wet autumns usually result in increased dormancy and delayed germination. The seeds can remain dormant for up to 20 years and the plant is becoming increasingly resistant to herbicides.
If left untreated, black grass will vigorously compete with the crop, contaminating it and reducing yield. Effective control is therefore a must and Väderstad has developed a unique ultra-shallow tillage system to help combat it.
The first step in identifying and removing black grass is to encourage it to germinate. More than 90 per cent of the seeds germinate at a depth of 2 to 2.5cm and germination is triggered by light, so to bring the seeds to the optimum depth, as well as ensuring good seed-to-soil contact, Väderstad has designed the CrossCutter Disc which provides full cut-out at only 2-3cm working depth over the full working width.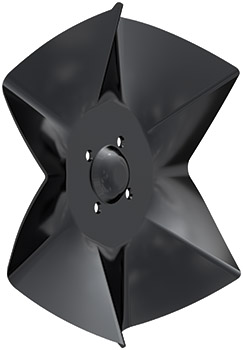 Each CrossCutter Disc has an 11.5cm wide contact area to the soil and is individually mounted on its own rubber suspended disc arm which enables the discs to follow the ground contour accurately, thus ensuring very even results. The Cross Cutter discs can be fitted to the Väderstad Carrier disc cultivator which is available in 3 to 12m working widths. 
This ultra-shallow tillage ensures the seeds will germinate into a stale seedbed when you want them to. The CrossCutter disc's unique cutting intensity crushes, chops and mulches in one single pass and any residual black grass can then be treated easily with herbicides. 
The CrossCutter Disc is excellent in oilseed rape stubble and in cover crops, while also enabling great advantages in grain stubble and on cultivated land, encouraging fast residue breakdown and providing great conditions for the next crop.
It has also been proven that the optional straw harrow fitted to the front of a Carrier with CrossCutter discs will germinate more black grass. 
Because CrossCutter Discs move substantially less soil than conventional discs, it also means that less fuel is used, but that doesn't mean it's slow – far from it – the recommended working speed is 15-20km/h.
For full details of black grass control methods and the full range of Väderstad machinery, please contact your T H WHITE Agriculture rep or your local branch.