All items offered are subject to remaining unsold.  Prices shown do not include VAT. Some images may be library photographs and spec may differ slightly. Accessories may not be included.
Contact us on 07876 396635 to discuss any of these machines and arrange your purchase.
---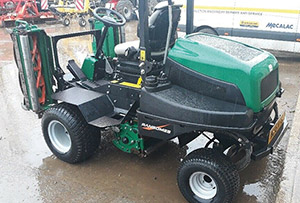 2015 Ransomes Parkway 3 
Triple cylinder mower, 42hp Kubota diesel, 6 knife magna fixed heads, ROPS, 398 hours. 
REF: 71117675.  £15,000
---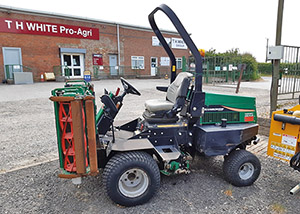 2012 Ransomes 2250 
Ride-on cylinder mower, 6 knife magna units, full ROPS.
REF: H1117911.  £4,250
---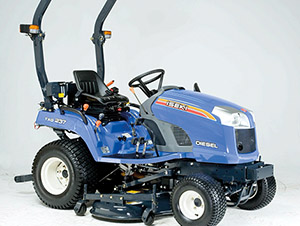 2019 Iseki TXG237 
STOCK OFFER – 25hp diesel, 540kg hydraulic lift, loaders, rear discharge and mulch.
REF: 71118382.  £8,600
---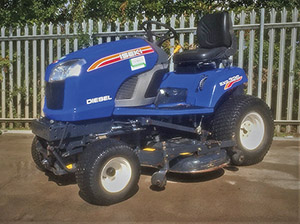 2014 Iseki SXG326 M 
54″ mulching deck, 21hp diesel, rear tow hitch receiver, PAS, 2 pedal hydrostatic drive.
REF: H1119803.  £3,950
---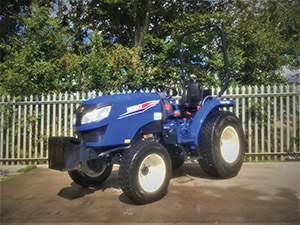 2019 Iseki TLE3400 
New – shop soiled, 38hp diesel, 1000kg 3 point linkage, 2/4 wheel Hydrostatic drive, Power steering.
REF: 71118373.  £12,430
---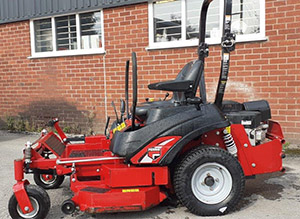 Ferris IS600Z 
Zero turn, 44″ rear discharge, 25hp Briggs & Stratton petrol, Independent suspension, new turf tyres.
REF: H1000298.  £3,250
---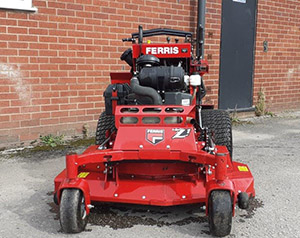 Ferris SRS Z1 Stand-On 
48″ Rear discharge, 22hp Kawasaki V Twin engine, suspension, mulch blades as standard. 
REF: H1000922.  £4,500
---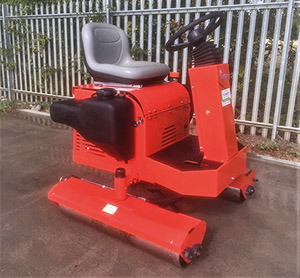 2017 Smithco Tournament Ultra Greens Roller
Ex-hire, 16hp petrol engine, dual drive rollers, transport trailer, 260 hours.  
REF: 71110031.  £9,200
---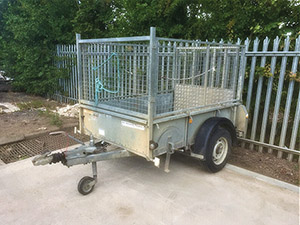 Ifor Williams GD84 trailer 
Full rear ramp, single axle, 1,400kg gross, very good condition. 
REF: H1120110. £850
---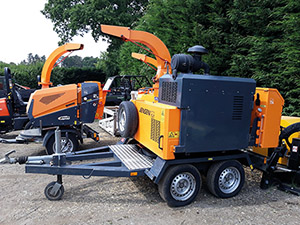 2014 Jensen A340 
12in woodchipper, turntable system, electronic touch safety sensors, galvanised steel chassis.
REF: 91112912.  £13,000
---