New Holland knows that throughput is king where forage harvesters are concerned and that owners dream in tonnes per hour. The new FR920 forage harvester is powered by an all-new 8-cylinder V20 engine – a mighty beast that will have you steaming up and down fields.
The ECO engine management mode ensures that the engine is always fully loaded in relation to a preset engine speed to deliver the best operating efficiency and performance. Renowned Power Cruise™ features mean the FR920 will always get the best in fields of varying crop density and New Holland's latest headers will harvest grass, maize and whole crop.
HydroLoc™ technology guarantees constant chop length regardless of the throughput and crop type. At the same time the ActiveLOC™ system automatically adapts chop length to actual moisture content for excellent quality.
And, with an eye on economy and profit, the FR650 has 5% increased capacity while consuming 21% less fuel compared to the larger FR700 predecessor model.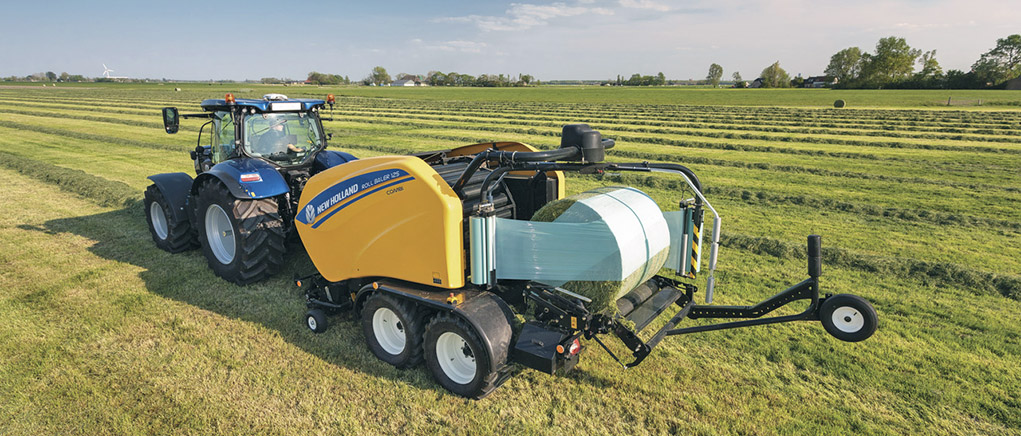 Combining the FR950 with a New Holland Roll Baler, Roll Belt or Roll-Bar™ baler will translate your harvest into perfect bales for use as silage, hay or bedding. From the pick-up, how material is passed into the bale chamber is critical to both performance and to the production of a consistent and firm bale. With the proven New Holland feed rotor system, Roll Baler 125 and Roll Baler 125 Combi balers now benefit from improved management of the 20 knife CropCutter™ system. Selecting the degree of slicing, with a choice of easy swapping between selected blade banks, reduces downtime to boost productivity. The Roll Baler 125 Combi offers a choice of net wrap or the latest film wrap which offers greatly reduced spoilage compared to net wrapped bales as well as a proven improvement of forage quality.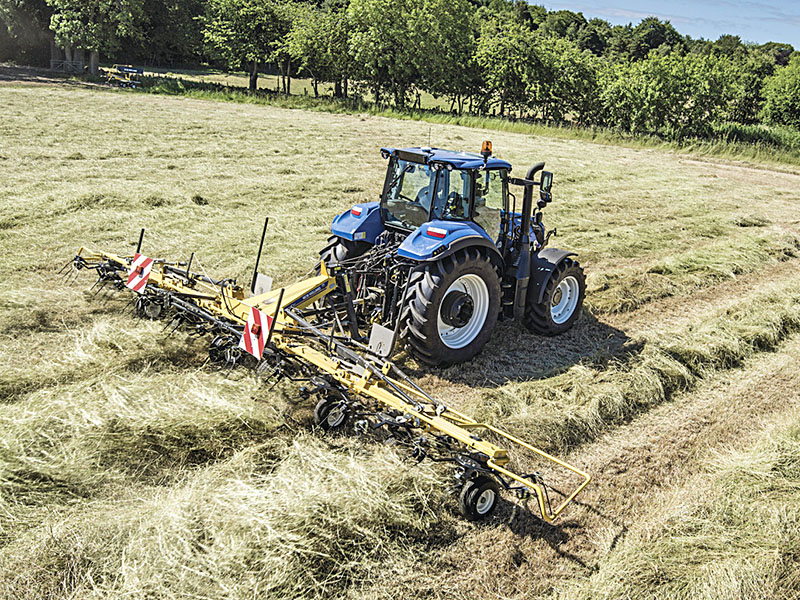 Completing the picture is the New Holland ProTed Tedder range (up to 8.8m working width) and ProRotor rakes, topping off the full complement of kit for successful and profitable forage harvesting.
There's a lot more we can tell you and a lot more you can discover yourself with a one-to-one demo. Just contact your T H WHITE Agriculture rep or request a demo online at www.thwhiteagriculture.co.uk/get-in-touch/