Marshfield Farm, near Pennsylvania north of Bath, has been producing some of the West Country's most scrumptious ice cream for 30 years. The farm has always been fully organic and is home to over 200 Friesian cows which produce a total of about 4,000 litres of milk a day – or 1.5 million litres per year – around two thirds of which is used to make the award-winning ice cream.
Hundreds of tubs in 30 flavours are produced each day and these are filled at -6 deg C, before being blast frozen to
-25 deg C.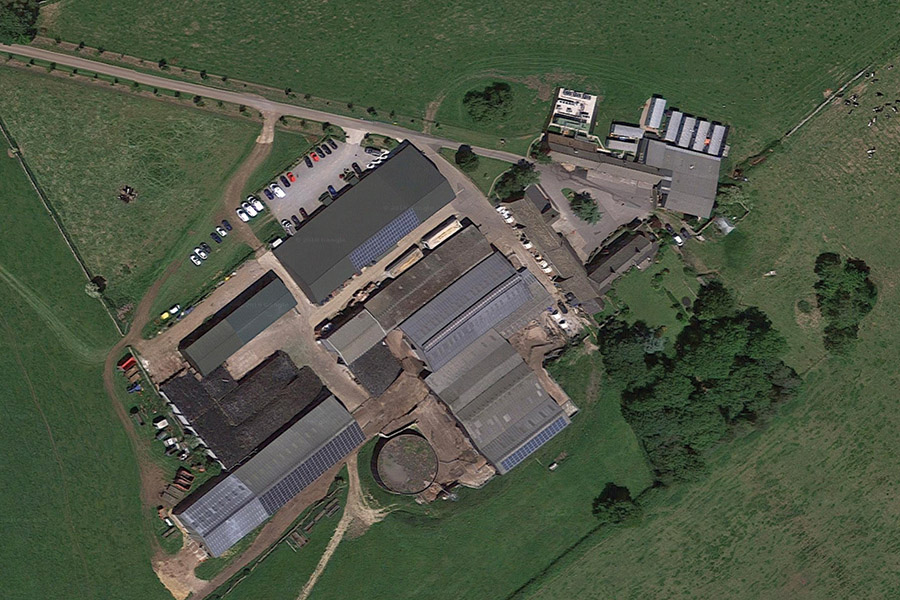 In line with the farm's sustainable approach, much of the energy required for the freezers is provided by a solar PV system – an ideal set-up as the power demand for refrigeration and the farm's peak production periods perfectly match the times when the sun is shining brightest! Since the system went live four years ago solar PV has made a significant contribution to managing the farm's energy costs.
Last year, however, and again in early 2018, our solar maintenance team was called in to rectify some problems with the inverter. The solar PV system had been installed by another business which is no longer trading and so we were delighted to be able to support Marshfield Ice Cream to get their solar generation back in action.
The works included replacement of a SolarMax inverter, which required sourcing from an overseas supplier – something that our team is experienced in – and within a short time we were able to get the system generating again.
T H WHITE also carried out annual maintenance on the affected system and two other systems on site in line with manufacturers' recommendations to ensure continued operation and peace of mind for the generating year ahead.
In the last few years our solar maintenance team has attended a wide range of sites with cable issues, panel issues, even customers who turned out to have no connected panels or no connection to the grid. Our experience means we are well positioned to support new clients with older systems, as well as our own clients, helping them keep their buildings greener and more efficient for generations.
If you are experiencing problems with a solar PV or biomass installation, or if your solar or biomass system needs servicing or cleaning, we would be delighted to help.
Marshfield Farm is one of the forward-looking businesses that has already
made great progress in producing products with a low carbon footprint, and T H WHITE can help with this in a number of ways. For example, we are now offering electric vehicle chargepoints, not just to Tesla owners but also to anyone with a fully electric or hybrid electric vehicle.
For all enquiries, please contact us on 01380 726656, or just send an email to energy@thwhite.co.uk.