The smallest and most affordable robotic lawnmower ever made is now available from T H WHITE.
Measuring just 53cm long by 42cm wide, the new Robomow RX range comprises the entry model RX12u, ideal for lawns around 150m2, available to purchase from £499, and the RX20u – cutting up to 300m2 following a programmable weekly schedule.
Both machines feature easy-to-use single button remote control and the RX20u can be controlled from a smart phone using the Robomow app.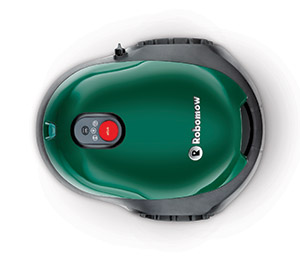 Whist highly affordable, the RX models don't In only its second year as a Wessex ProLine dealer, T H WHITE Groundcare has won the Wessex ProLine Dealer Excellence award 2016. The award reflects T H WHITE's highly proactive approach in arranging many demonstrations that have resulted in strong sales. Presenting the award, Wessex Sales Director Steve James cited T H WHITE Groundcare as a truly professional dealer with high standards of customer service and aftercare. Receiving the award at the new Wessex headquarters in Andover, T H WHITE Groundcare  director Tim Lane said: "We are absolutely delighted to receive this reward from Wessex in recognition of our efforts. "Wessex is very focused on the professional machinery user with the ProLine range and this aligns very well with our overall strategy. With their local facility in Andover the support has been excellent and we look forward to strengthening our relationship well into the future."
skimp on features. With a floating cutting deck for a smooth contoured finish, as well as an 18cm solid stainless steel blade that can cut right up to the lawn edge, the RX gives an impeccable finish that even the most meticulous gardener would be proud of.
The RX makes automatic mowing more accessible than ever before and complements the RS and RC models in the already extensive Robomow range.
For more Information please contact Simon Knight on 07860 712963 or Tim Rochfort on 07973 911934 or drop into our Country Store at Marlborough.