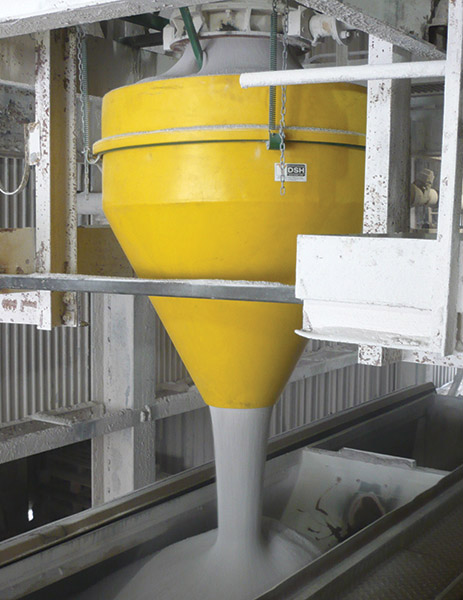 A major challenge in the commercial handling of powdery, granular or other free-flowing materials is dust control. Depending on the material being handled, dust may not just be unpleasant and unsightly – it can cause health issues, environmental hazards and even the risk of explosion.
Promoted in the UK across the regions of England & Wales by T H WHITE Projects the patented & proven dust suppression hopper can virtually eliminate dust during the transfer of material across processing, storage & handling plants.
The dust suppression hopper is an easily-installed loading spout, designed to be mounted immediately beneath an existing feed point. It's ideal for use where free-flowing products need to be packed, bagged, or loaded into ships, railway wagons, trucks, silos or storage bins.
Simple in design, yet highly effective, the dust suppression hopper funnels material through a restricted orifice and cone, causing it to adopt a swirl. As the material exits the nozzle a combination of surface tension, compression and the induced vortex holds it together in a tight, highly controlled stream which contains any dust within the column. It's quite remarkable to see, but hopefully the photographs published here and video footage on our website will give a good idea of just how effective it is.
The standard version has no internal moving parts and requires no power – it is simply configured before use according to the type of material being dealt with. Where several different types of material may need to be out-loaded from the same conveying system there is an advanced model featuring a computerised positional feed control.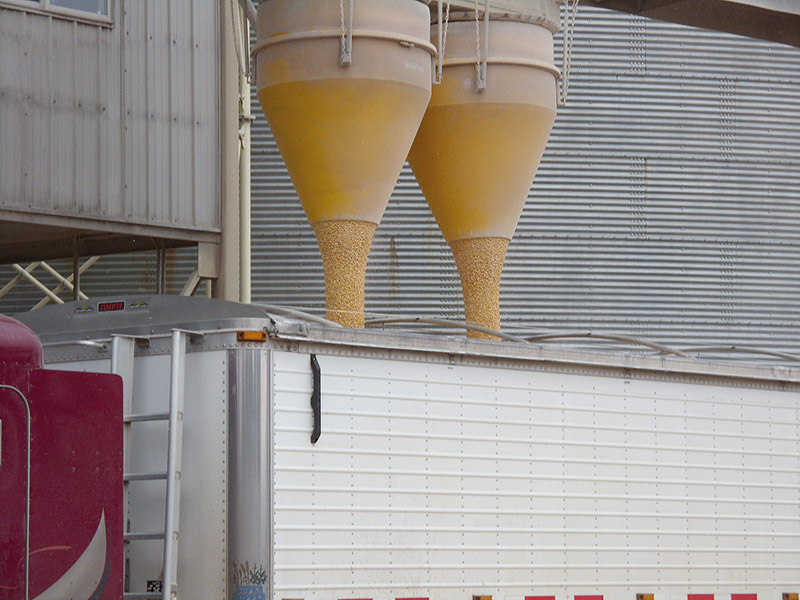 Both models are available in a range of 10 sizes and can be made from standard polyethylene, or tougher materials including steel (mild steel, electro-galvanised, Corten or Hardox) where aggressive or abrasive materials are being handled. 304-grade stainless steel can also be specified for the handling of warm or abrasive materials, and 316-grade stainless steel for food grade handling and corrosive materials.
Inspired by the need for safer handling of fertilisers, the design of the dust suppression hopper has proved to be equally effective when handling most other free-flowing granular materials. Goods which are already being widely handled with success include cereals, sugar, salt, pet foods, sand, gravel, limes, minerals, pellets and chemical powders. Other dry goods can be trialled if not listed here.
Applications for the dust suppression hopper are enormous. Across the grain processing industry its benefits can be applied at grain storage and handling installations including co-operatives, milling plants, maltings, breweries and distillers. Mineral and chemical plants including mines, quarries and glass works can benefit from far tighter control of even more potentially hazardous materials. At ports – where it's important to control dust drift while loading ships or transferring goods between ships and rail, road or storage facilities – the benefits are obvious.
Containment of dust is clearly a considerable benefit in providing a safer, healthier environment for the workforce, but it also minimises wastage and increases the yield of saleable product. On top of that it is likely to lead to savings in cleaning and maintenance – a fantastic pay-back for an initial small investment.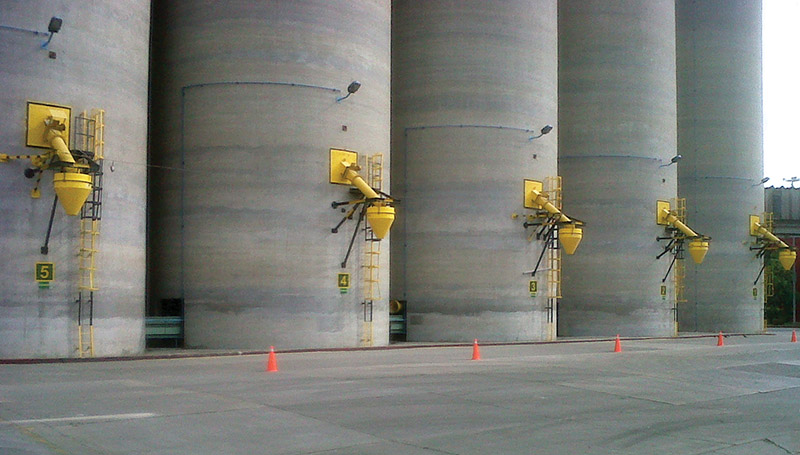 The dust suppression hopper really is a game-changer that could make a real difference to so many aspects of your business. You can learn more and explore our dedicated web page at www.thwhiteprojects.co.uk/dust-suppression-hopper, to see these hoppers in action or call the T H WHITE Projects team on 01380 723040 for a demonstration.