Ransomes built their first mower in 1832, the same year that T H WHITE was established, and today's Ransomes mowers are the product of almost 190 years of grass cutting experience. We now have all the models below in stock and ready for you to try.
HR380
The HR380 features a clean running, powerful and reliable EU Stage V Kubota engine gets work done with less impact on the environment. Low maintenance features, with fewer moving parts and significantly fewer lubrication points ensure ease of use and reduced downtime. Easier-to-change cutting units, reliable hydraulics and simple on-board diagnostics bring efficiency to your outfront frontline operation.
MT383
The MT383 cylinder mower comes armed with Ransomes industry-proven Magna Cutting Cylinders. Powered by a Stage V 37.5hp engine, it also features precision fingertip lift & lower unit controls, a temperature-controlled reversible cooling fan for all-day productivity and an easy-access engine service bay. Electronic unit locks make safe transport easy too, while optional LED/halogen road lights and mirrors are available for increased visibility.
MP653
Highly manoeuvrable, easy to transport and offering the best power to weight ratio in its class, the Ransomes MP653 is powered by a 65hp turbo charged Kubota common rail diesel engine. Clean running and fully compliant with Stage IIIB (Tier 4F), this intelligent, high performing engine is fully linked to the electronic over hydraulic transmission system. Allowing operators and supervisors advanced support and control to make the most of the power and deliver consistently high results in all conditions.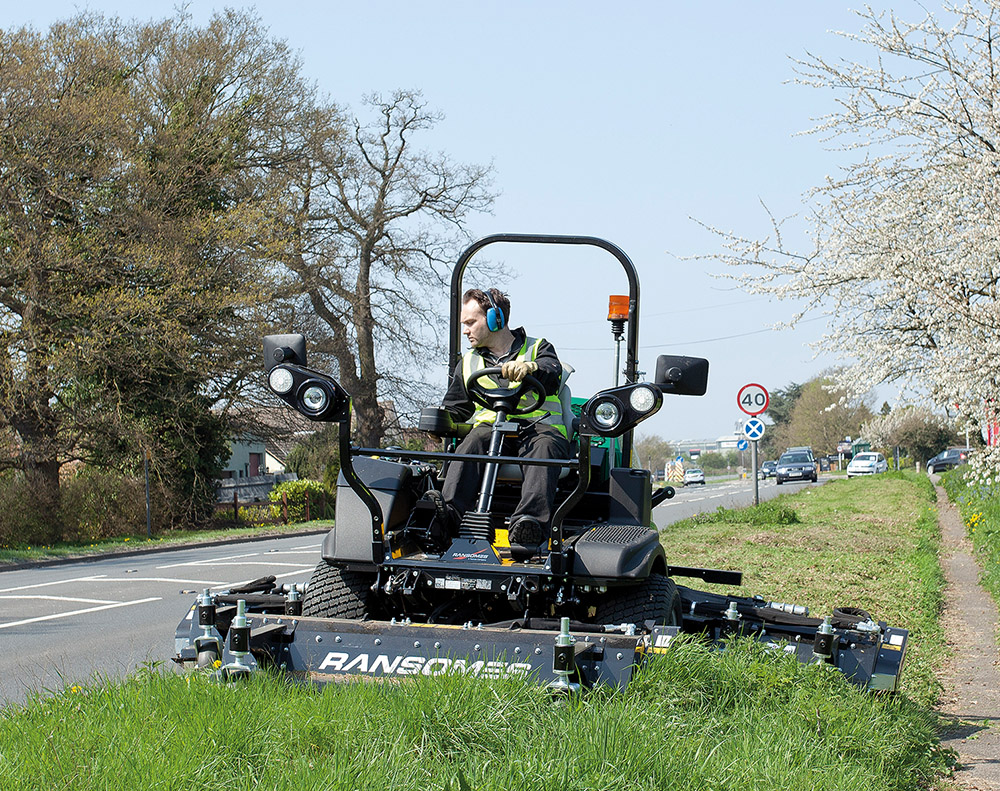 HM600
The HM600 has been built in collaboration with Müthing to deliver a robust, reliable mower with the ability to tackle the toughest jobs, and the finesse to manoeuvre tight spaces while providing a quality after-cut appearance. From a clean, fine, rolled finish across sports pitches to routine cuts, the HM600 leaves an even spread of mulched clippings. It also tackles the irregular cuts, bringing the lesser maintained areas back under control.
Contact your T H WHITE Groundcare rep today, or go to thwhitegroundcare.co.uk/get-in-touch.