Since the first Puma was launched, it has earned a reputation for reliability, power and economy.  But it takes more than a powerful machine to drive profitability.  You need complete vehicle control and a premium cab because comfortable operators are productive ones!  That combined with smart connectivity makes for better data-driven decisions and the ability to manage and coordinate your fleet from anywhere.  Well here's all that wrapped up in a Christmas bow in the form of the Puma 260 CVXDrive with AFS!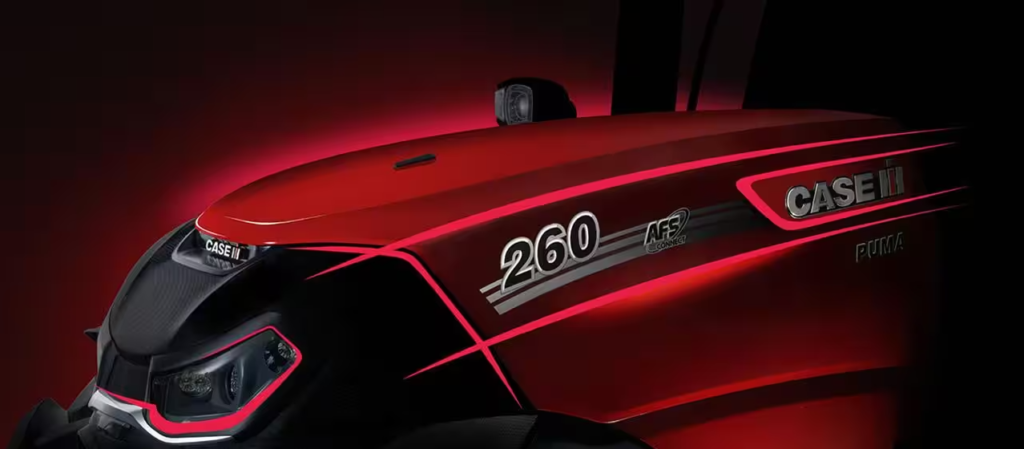 Believed to be the most powerful, advanced Puma ever with unprecedented comfort, connectivity, handling, power delivery and fuel efficiency.  Its suite of advanced technologies enable farm businesses to be more profitable and its classy aggressive styling makes it the 'one to own' in its sector.
The 260 CVXDrive is dubbed the ultimate model in this popular range, providing a unique combination of farm, fleet, and data management capabilities controlled from the large comfortable cab.  Elevated power reduces operating costs and results in increased uptime thanks to long service intervals and pro-active connected services.  At the heart of this flagship model is the Case IH AFS Connect system comprising the AFS Pro 1200 touch screen monitor, AFS Vision Pro operating system and AFS Vector Pro receiver. These allow the operator to configure tractor management and precision farming functionality to their bespoke requirements. Farm owners and managers can administer and optimise data from a desktop PC or mobile device, at any time.  AFS AccuGuide auto guidance and AFS AccuTurn Pro automated headland management technology further increase convenience and productivity, with accuracy to 1.5cm with RTK+.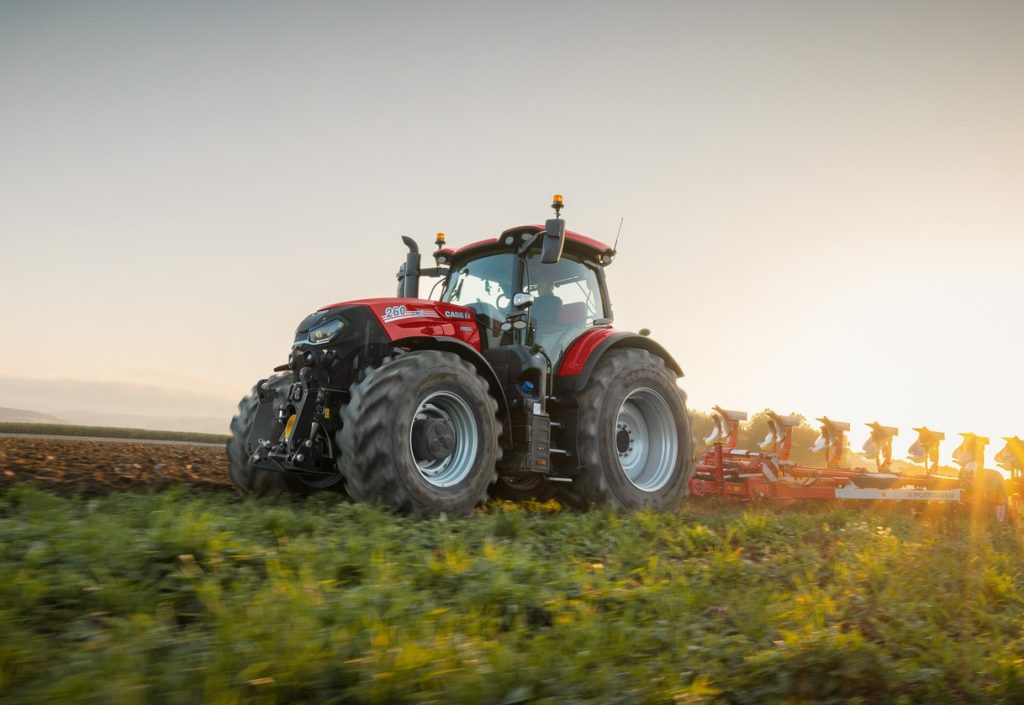 Delivering the power is a fuel-efficient FPT NEF six-cylinder engine rated at 260hp with a maximum, unboosted, output of 280hp. Quieter and more efficient, the new CVXDrive continuously variable transmission allows 50km/hr to be achieved at just 1,550 rpm for optimum fuel economy. Productivity is further enhanced by customisable settings for the CVXDrive, the patented Advanced Trailer Braking system and up to 24 powerful LED lights for improved night visibility.  EcoDrive split throttle means whether you are transporting,  baling or mowing – you're always working at the ideal and most fuel-efficient rpm.
The Puma 260 CVXDrive is equipped with bigger and stronger front and rear axles and optional 2.05m-diameter 710/70R42 rear tyres increasing the footprint by up to 18 per cent, maximising traction and carrying capacity while minimising soil compaction. Ideal for customers requiring higher power, but not a larger, heavier tractor, it's fitted with a rear linkage which can lift 10,468kg and a hydraulic system with a flow rate of up to 170 lit/min. All of this within the same compact dimensions as the current Puma.
And when it comes to driving luxury, the cab breaks all expectations, with increased space, storage and better visibility via its panoramic view. Inside, a multitude of convenient features include a key fob that provides keyless operation in conjunction with the engine starter button, subwoofer speaker to optimise sound quality from the stereo system, additional space for personal belongings, plus an integrated coolbox to keep food and beverages cool and fresh. A premium leather seat with active suspension is optional.  At the heart of the operator's workspace, the ergonomic MultiController armrest incorporates more customisable features including an encoder, Hot Key quick access, Tractor Implement Management (TIM) allowing for simple connection and communication to and from implements, customisable colour coded remote-control buttons, plus other programmable functions such as AFS guidance and ISObus.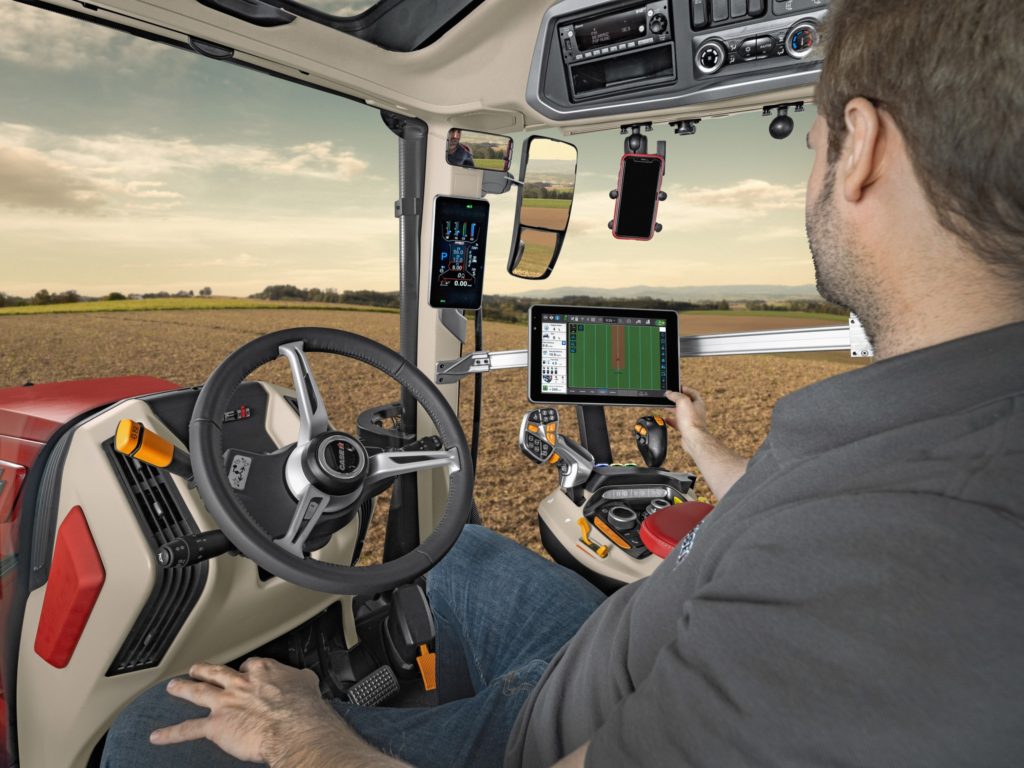 The maximum sound level inside the cab is just 66dB(A), comparable to that of a luxury car, making it extremely comfortable.  The semi-active hydro-pneumatic cab suspension isolates the operator from vehicle movement eliminating vibrations whatever the terrain and the optional Case IH Advanced Vehicle Suspension (AVS) system takes this to another level by integrating the semi-active cab suspension, rear hitch and front-axle suspension, allowing this sophisticated software to react further to changing surfaces for an even smoother ride.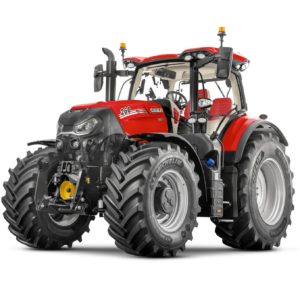 And the enhancements go on… The cab also features wider steps for easier, safer entry and exit, conveniently placed grab handles, new fenders that enhance side visibility and a windscreen wiper with up to 240 degrees coverage. The 460-litre fuel tank is 15 per cent larger, giving up to three hours more working time before refilling. It also includes an integrated stowage space for a toolbox and other essential service items so that these don't need to be carried inside. An integrated clean water tank enables the operator to wash their hands, significantly improving hygiene and safety when working with equipment such as sprayers.
The 750-hour service interval for the Puma 260 CVXDrive is up to 50 per cent longer than some key competitors in this premium market segment, so less time is spent on maintenance and more time working.
To see this flagship model in the flesh and learn more about what it could do for your business contact your T H WHITE ProAgri rep today or make a request online at www.thwhiteagriculture.co.uk/get-in-touch.