The woodchipping season is well underway and what better range of machinery to help you get through all your jobs this winter than Jensen? 
Jensen offers the widest range of professional woodchippers in the industry, from 6" to 24" capacity, with trailed, tracked and PTO options available.
Almost every Jensen woodchipper model is available with 270 degree Turntable functionality too, meaning you can quickly and easily manoeuvre the machine into the safest and most efficient position to load and discharge. This makes working from dangerous roadsides, verges or even pedestrian walkways safer and easier, feeding material in from a convenient position and expelling it to your desired location using the 270-degree rotating chute.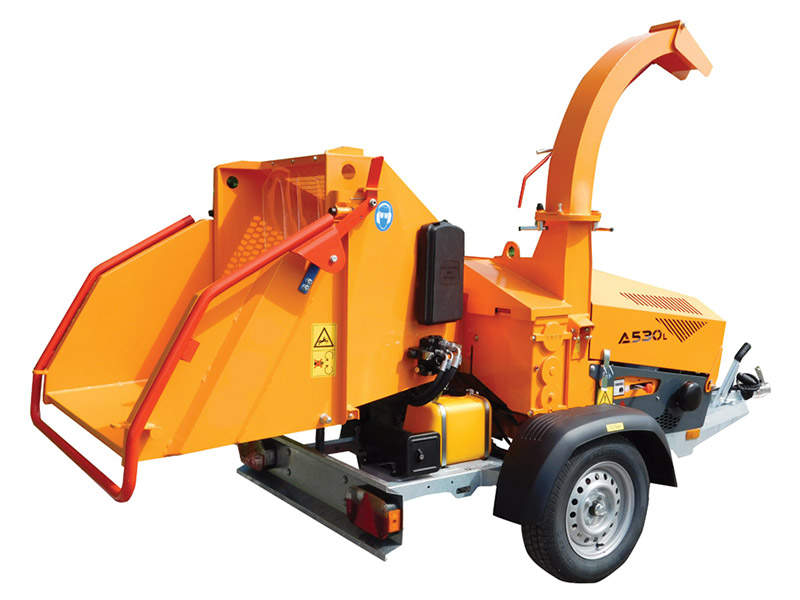 The A530L and A540 models have been upgraded this year with new, Stage 5 certified diesel engines too, 
ensuring low emission, high capacity and full compliance with any jobs requiring Stage 5 certification and in Clean Air Zones.
The 6" A530XL and 8" A540 models are available on tracks, in both fixed and Jensen's patented 'Spider' formats, offering supreme manoeuvrability and access to even the most challenging terrain. These machines are ideal for challenging off-road positions, such as alongside railways, on embankments or in wooded areas where it just isn't feasible to take a towed chipper.
The patented Spider tracks offer ultimate flexibility and unrivalled stability, with the ability to move each side track independently from the other, both up/down and in/out. This means you can move easily over rough terrain, lifting the machine high over obstacles as needed and levelling the woodchipper safely when ready to work. At only 1315mm wide, the A540 Spider woodchipper is compact enough to also fit between narrow gaps.
Another benefit of the Jensen range is the option for customers to choose a fully custom build – the only brand in the industry with that ability. Whatever your requirements, we can work with you and Jensen to produce a machine that is perfect for the work you do.
Jensen uses galvanised steel for almost every component, ensuring longevity and robustness, as well as improved resale value when it's time to replace your machine. Finally, the illuminated touchpads featured as standard on many models and available as an option on others, offer superior safety with immediate feed switch-off at the touch of a sensor with no water or vibration issues typically found with other electric systems.
If you would like to try a Jensen for yourself this winter, speak to our team to arrange an on-site, no-obligation demonstration. We would love to show you just what a Jensen can do for your business.
Request your free demo online at www.thwhitegroundcare.co.uk/get-in-touch