Saltex, the major exhibition for the UK groundcare industry (NEC, 1-2 November) will have two stands showcasing the premium brands now imported by T H WHITE Machinery Imports: Ferris, Wright, Spider and Jensen.
The main stand (Hall 6, H190) will host Ferris, Wright and Spider mowers. Visitors will be able to go hands-on with three Ferris ride-on mowers – the petrol 52in IS®2100Z, the new 61in diesel-powered IS®2600Z and top-of-the-range V-twin 72in IS®3200Z which combines power with dual, commercial Hydro-Gear® ZT-5400 Powertrain® transaxles for tough, durable performance. The
all-new 400S light commercial zero turn mower features all the benefits of its larger brothers but with the price point to suit the light commercial market.
Wright Stander mowers – driven from a standing position – are extremely compact and allow the operator to shift weight instantly for changing terrain. A Wright Stander 32in will be displayed at Saltex together with the Stander i36in and Sport i48in models which are unique in the market in offering the option of comfortable seating for longer jobs.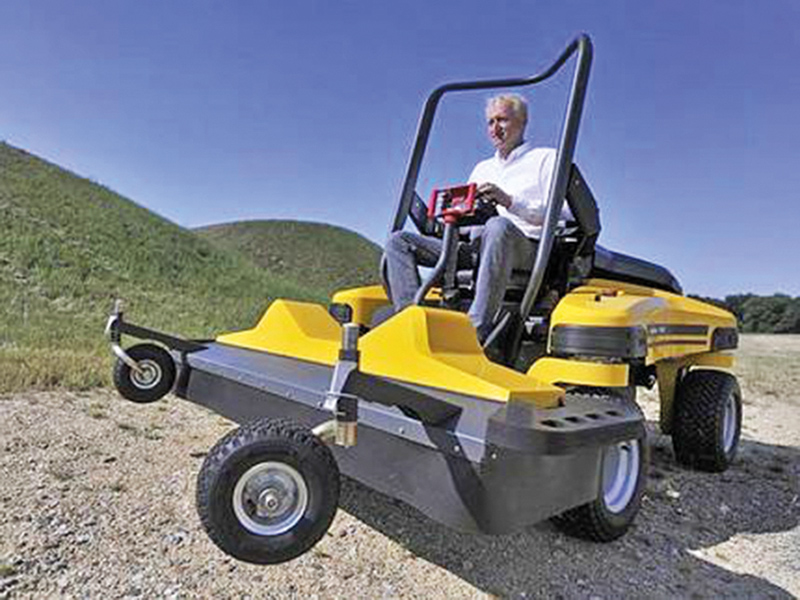 Spider remote-controlled slope mowers are perfect for use on steep, uneven or sometimes dangerous terrain. Saltex visitors will be able to see the original 18hp ILD01 and the powerful ILD02 models which can operate on slopes up to 55 degrees, as well as the compact Spider MINI. The latest machine in the Spider range is the 3RIDER which offers the choice of operation as a ride-on mower on slopes up to 15 degrees, or as a remote-controlled slope mower on steeper terrain.
Newest addition to the brands imported by T H WHITE is Jensen (Stand H202). These sturdy, high capacity woodchippers represent German engineering at its best. T H WHITE now also stocks Jensen parts in the UK and is rapidly developing a national dealer network.