New Holland is gearing up to help farmers through the 2017 season with a host of upgrades for T5 and T6 tractors and a new, highly efficient big baler.
Now Tier 4B compliant, the new T5 range of tractors are fitted with the FPT Industrial F5C engine with ECOBlue Compact HI-eSCR technology. Also, for the first time on the T5, you can now benefit from the Terraglide front axle suspension system which helps to ensure a silky smooth ride on even the roughest terrain; when paired with Comfort Ride cab suspension you've discovered the key to farming luxury. A new LED lighting package turns night into day for true around the clock working. The new 1000 ECO PTO setting will see your productivity soar and your fuel consumption reduce.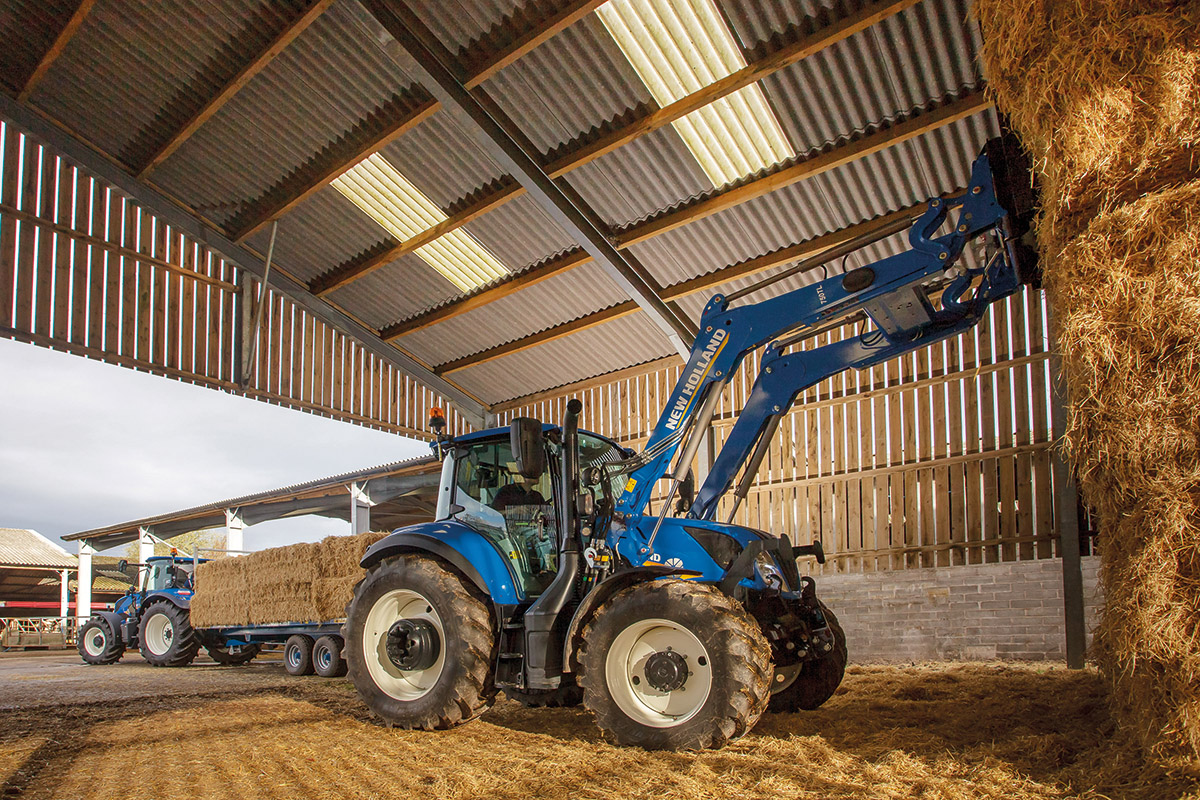 Additionally, the new wide frame front loader offers higher stability, even when working with the heaviest loads at maximum extension. New Holland T6 tractors are also upgraded to Tier 4B compliance with ECOBlue HI-eSCR engines which deliver the highest NOx conversion effciency in the industry. This multi-patented system uses a new Engine Control Unit, which not only manages the engine, but also the HI-eSCR after treatment system by controlling the supply and dosing modules. Using a dedicated closed loop system, it continuously monitors the NOx levels in the exhaust gases, ensuring that during every cycle the precise amount of AdBlue is injected to achieve NOx conversion of over 95 per cent, all while guaranteeing low fluid consumption.
The renowned AutoCommand CVT transmission offers precision speed control and two points of mechanical efficiency – one for field and one for road applications.
When it comes to comfort, the Dynamic Comfort range can be specifi ed with an ergonomic swivelling backrest and the Auto Comfort seat with active heating and ventilation. Like the T5 range, the T6 can be equipped with an LED worklight package for true 24-hour productivity. Latest addition to New Holland's agricultural equipment line-up is the new BigBaler 1290 Plus, the company's
largest square baler. This fl agship model has a baler chamber which is 80cm longer, enabling 10 per cent denser bales to be produced at higher levels of productivity. Unique in the baler market, the BigBaler 1290 Plus features IntelliCruise technology for automatic tractor ground speed regulation, as well as SmartFill feed-fl ow indicators for more even bale formation. There's also a new
heavy-duty rotor option for demanding biomass operations.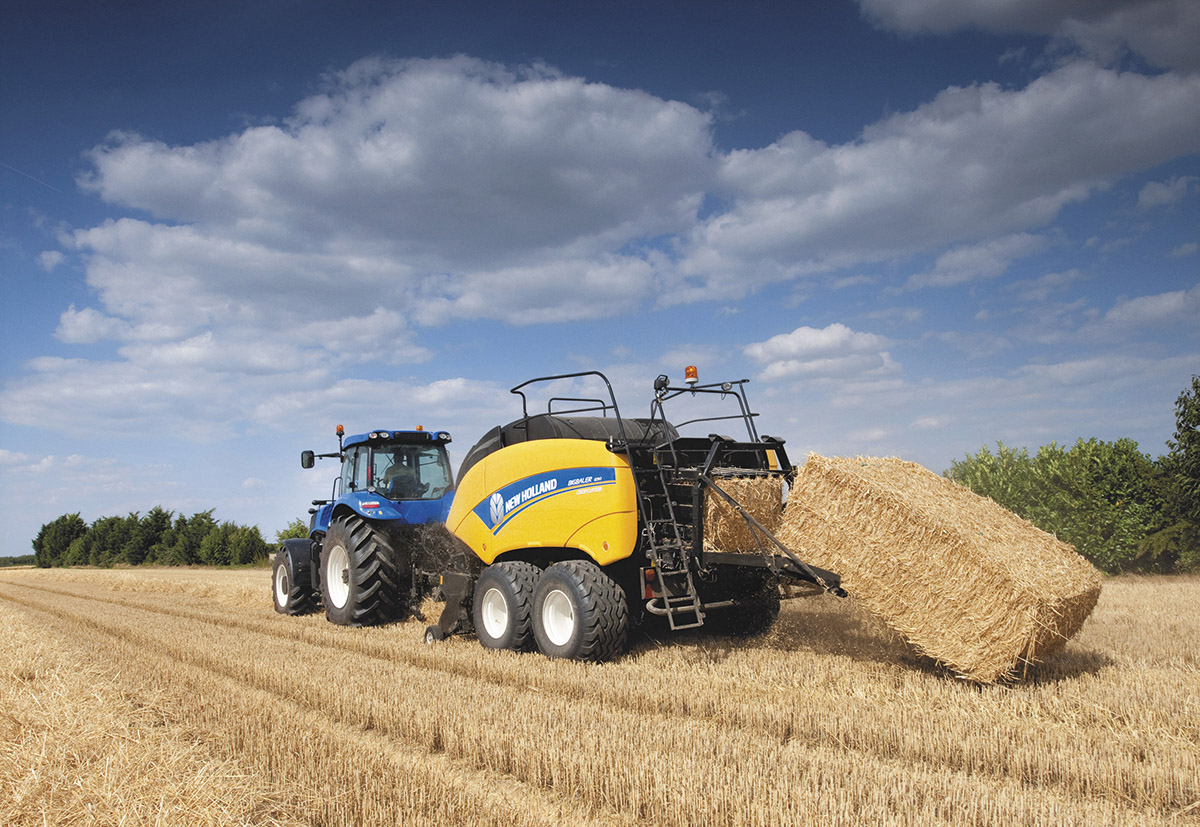 In a real-world trial recently carried out in France the BB 1290 Plus baled 115ha in 17 hours , producing 1,254 bales of consistently high quality and shape averaging 434kg at an average capacity
of 32t/h.
To find out more about these latest releases from New Holland, or to arrange a demonstration, please contact your nearest T H WHITE Agricultural branch.
Save