The launch of the new Wessex CRX Series MultiCut professional turf mowers heralds the arrival of a new concept of rotary mowers. 
Here are the first truly professional fine turf mowers that can be used either as a professional roller mower with full width rollers front and rear, a finishing mower with four fully-castoring wheels, or a combination of the two featuring castoring front wheels and a full width roller on the rear. 
Added to that, the British-built CRX MultiCut mowers can be front or rear mounted thanks to the reversible linkage, can be side or rear discharge by altering the baffles beneath the deck and adding the side delivery chute, and can also offer the option of mulching.
The quality of cut is not compromised by the fact that the machine is multi-functional – wherever it goes, the Wessex CRX MutiCut mower will leave the turf looking its best.
The perfect partner for the Wessex CRX multi-cut mower is an Iseki compact tractor.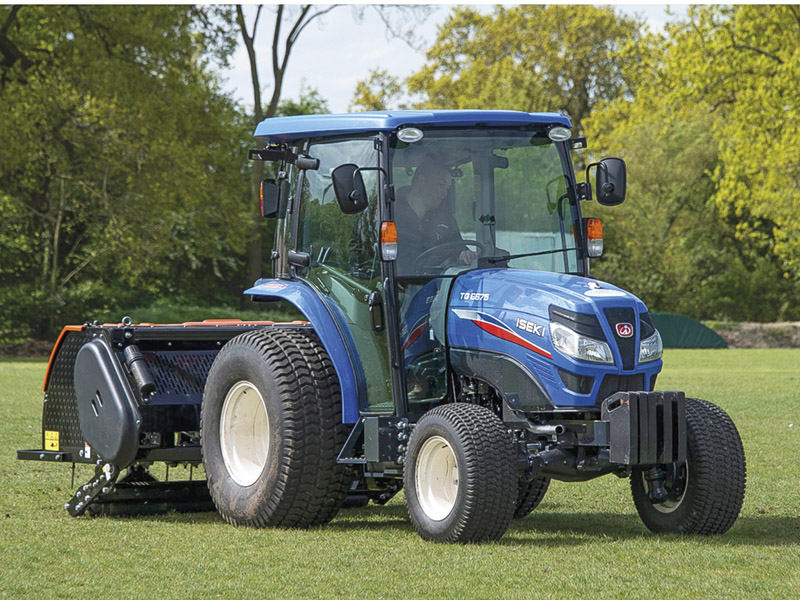 The Iseki TLE premium economy range features 38hp or 46hp engines and simple controls, delivering outstanding value for money. Step up to the Iseki's most advanced range – the TG tractors – and you get 36-65hp engines, up to 1,600 kg lift capacity at the ball ends and 1,500 kg lift capacity 24in behind and a Category 2 Cabin with uprated air-conditioning. There's also the option of a ROPS configuration.
For the full picture on Wessex CRX MultiCut mowers or Iseki compact tractors, talk to the specialists at any of our Groundcare branches.