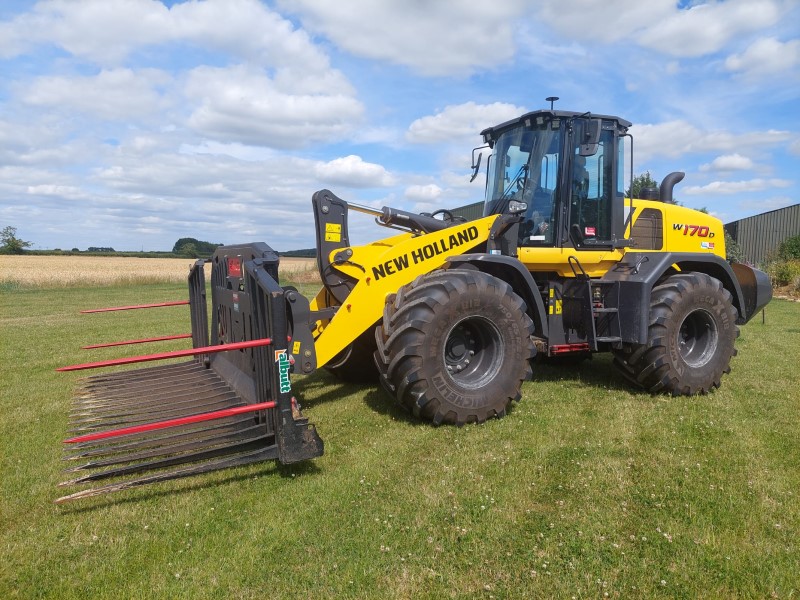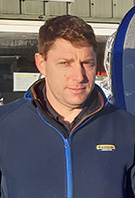 Our demonstration specialist Mike Quilter has been putting New Holland's W170D wheel loader through its paces this month.  Here's his critique and verdict.
---
THE SPEC
This W170D loader comes with Z bar linkage, a 195hp FPT engine known for reliability and a 5 speed powershift gear box with auto function giving speeds of up to 45kph.  The engine offers eco and max power modes helping boost performance on hills and when working with heavy loads.  Fitted with a 14ft Albutt folding grass fork this model has an operating weight of 14770kg and a tipping load of 12,640kg which feels more than enough for most applications.
The W170D can be equipped with standard axles front and rear featuring limited slip differentials, or with heavy duty axles with automatic 100% locking front differentials.
It's equally at home on a farm, or in a construction or industrial setting and is versatile to span across these varying uses.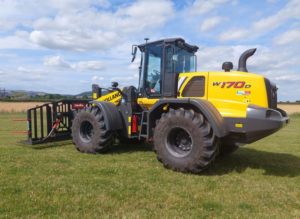 THE PERFORMANCE
The overall feel is a smooth powerful drive.  The transmission kick down function is a bonus when pushing up the silage clamp (a simple button on the back of the joystick, so quick and easy when needed) and the torque converter lock up is handy in 2nd gear and above giving a positive drive straight to the axles.
ACCESS
When needing access to the engine the bonnet is lifted via an electric actuator giving effortless access to the engine bay, with plenty of room to perform daily checks and service activities.  The cooling package is placed between the engine and cab, with quick access panels to get into the radiators, that also pivot providing easy direct access.  The W170D is fitted with a hydraulic reversable fan to keep the cooling package cleaner in dusty environments and the unit is also fitted with an auto lube grease system as standard – handy for the daily service with only prop shaft grease points needing to be done at regular intervals.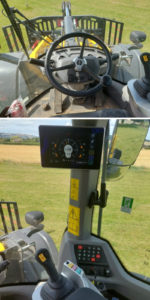 CAB & COMFORT
My first impression when entering the cab is its great visibility.  You can see 360 degrees with no problem and of course the reversing camera offers that extra help as needed.  Easy to hop in and out of, the cab is spacious with a supportive comfortable seat.  Controls and buttons are very well laid out and close to hand with the forward/reverse interchangeable from the shuttle lever to joy stick. The new dashboard mounted to the pillar is a really nice size and doesn't obscure any view from any angle.  The dashboard itself is really impressive summarising many functions and offering a full operator's manual in the software if needed.  Hydraulic flow control, boom and tip operating speeds can also be changed here easily and that reversing camera pops up automatically on the display when operating in reverse.
There are three new configurable buttons on the armrest allowing you to tailor your controls through the touch screen.  The ergonomic tool position provides quick access to your most frequently used functions and the inbuilt configurator allows you to configure these different screen pages, switching between say your home screen and payload screen.
Configurable functions include diff lock engagement, camera, beacons, engine work mode and a tab for fuel usage, which is very useful to keep on eye on efficiency.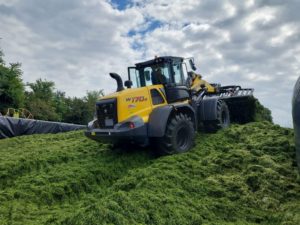 HIS VERDICT
'Once we got it on the clamp we had a full load on the fork and in first gear with max engine power and torque lock up, it did just push, and lift easily.  The cab is quiet and very comfortable to spend long operating days on the machine'
If you would like to arrange a demo of any similar items or other agricultural machinery from T H WHITE, call Mike Quilter on 07887 450200, or use the online form at www.thwhiteagriculture.co.uk/get-in-touch