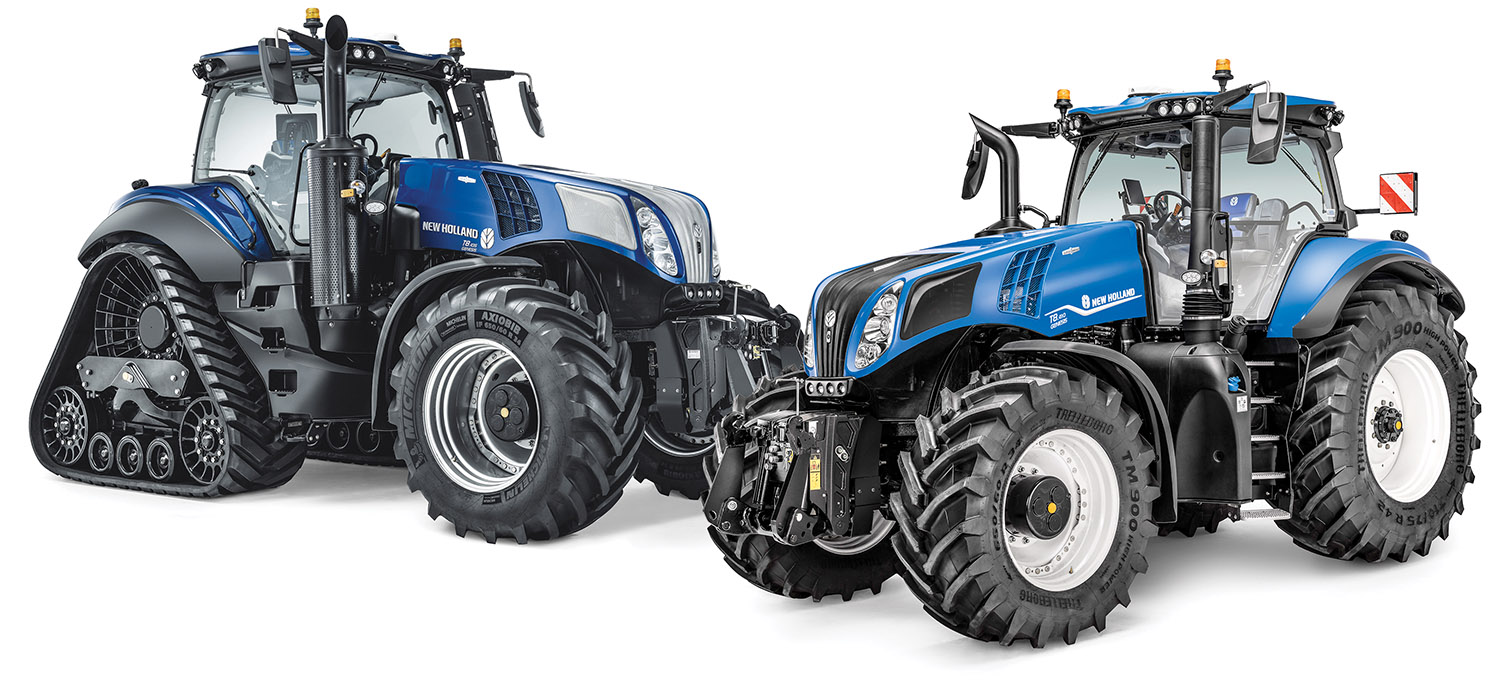 When you need real power, or you have challenging ground to cover, New Holland's top-of-the-range T8 tractor can deliver, with both wheeled and tracked models available. Now, the new T8 Genesis takes things a stage further with remarkable integrated technology.
With the T8 Genesis it's all about combining power with precision. Four models are available from 350hp to 435hp meaning you'll never be short of grunt no matter how tough the task, but this is power that can be applied in an intelligent way thanks to next generation Precision Land Management technology, PLM Intelligence™. 
Touch screens and complex software programmes have been around for a while, but the aim with the T8 Genesis has been to make even this advanced tech simple and intuitive, so that the operator can literally 'jump on & drive'.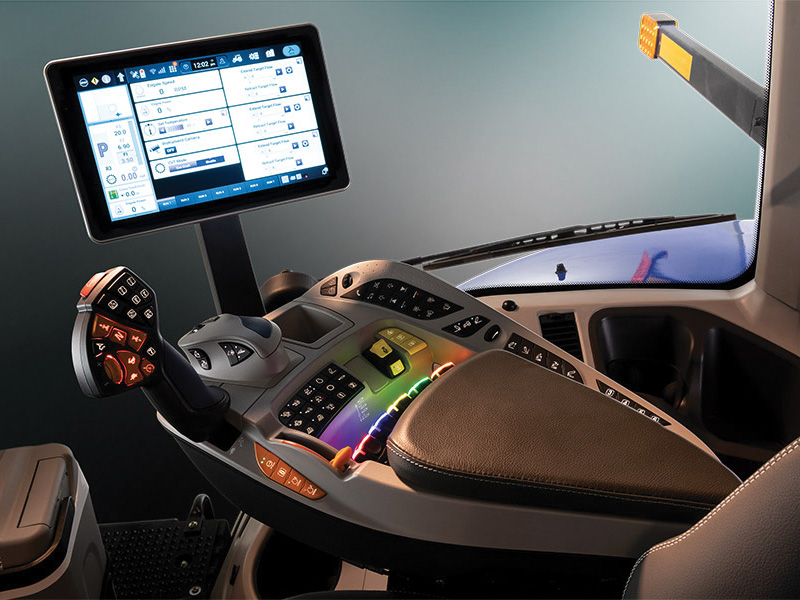 At the heart of this concept is the SideWinder™ Ultra armrest and IntelliView™ 12 display. The armrest has keypads which are 'zoned' for functions such as media and climate control to the hitch controls and shortcut keys that allow for one-touch navigation to adjustment menus. Hydraulic remote valves can be assigned to the paddles or joystick according to the driver's preferences and individual tractor settings can be stored against an implement name and recalled instantly when switching between tasks.
The IntelliView™ 12 display has been designed and manufactured in-house by New Holland and much thought has gone into harmonising the way that software from its digital partners is displayed in clear control screens. You can swipe between seven customisable touch screens in the same way that you might use a tablet device – a boon when using complicated prescription maps for variable-rate applications.
Using the 4G network the farmer is able to share and analyse data with trusted partners and, using IntelliView Connect, the farm manager or dealer can remotely view the IntelliView 12 display and monitor T8 performance in real-time, ensuring productivity and uptime.
Bearing in mind the hours that an operator is likely to spend aboard the T8, the cab has been completely redesigned with comfort in mind. There's more accessible storage, USB power ports, a powerful heating, ventilation and air conditioning two-zone system, egress lights – and the most comfortable seat you'll find outside of your living room! Visibility is incomparable too. Whether you're in an open field or on a busy road, awareness of your surroundings is essential, so in-cab obstructions have been minimised, the InfoView™ dash display has been placed in direct line-of-sight and there are even front bonnet- mounted and rear-facing cameras for road safety and in-field work.
For serious farming the New Holland T8 Genesis range can't be ignored. Speak to your T H WHITE rep to learn more, see it for yourself and discover how we can help you step up to the big league.