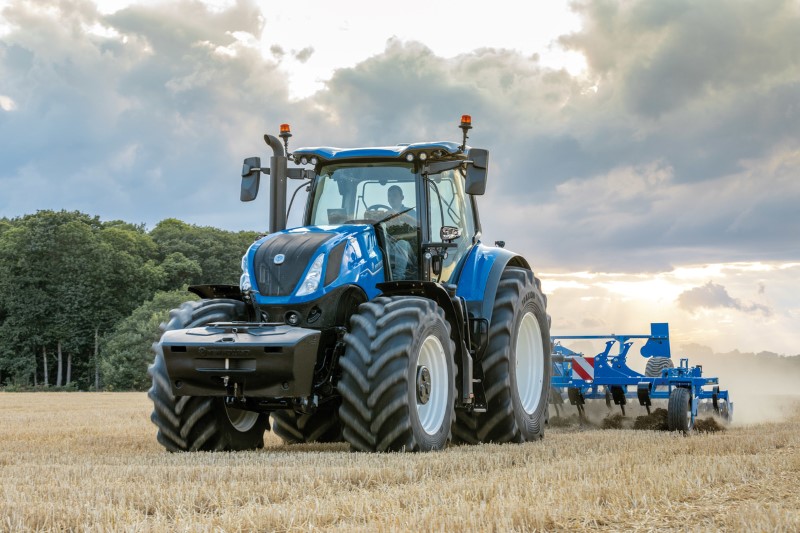 This is something you don't want to miss! The eagerly awaited New Holland T7.315 HD tractor – announced last July – has landed at T H WHITE and is available for demo now.  Join our customer days to see it in action along with a range of New Holland tillage kit.
31st August (Northern venue tbc)
7th September – We are bringing the T7 to Gloucestershire Root Fruit & Grain Society Tillage Event, Boddington Estates
14th September (Southern venue tbc)
WATCH THIS SPACE…  We'll be back to update these venues shortly but meanwhile, let us entice you with a little more on what you can expect to see.
While retaining the familiar New Holland family appearance, the new generation T7 Heavy Duty tractors are a 'clean sheet' design, taking inspiration from all the things that customers asked for in their future tractor. The fresh approach is seen clearly in the brand-new Horizon Ultra cab which delivers real space, comfort and visibility, combined with an exceptional quality of finish. At just 66dBA it's also the quietest tractor cab on the market.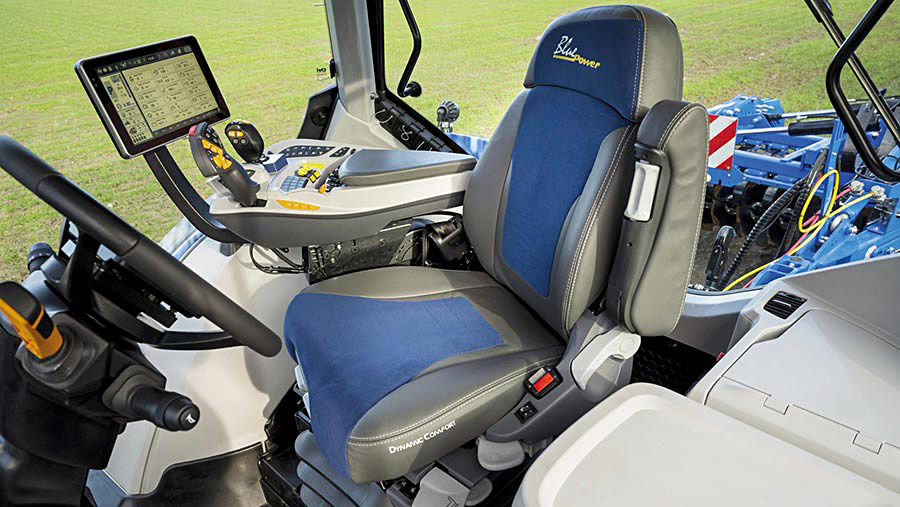 Inside, only 2% of parts have been carried over from the previous model. The cab has been lengthened to provide more passenger room and floor space – there's now 30-litres of storage as well as a 12-litre cool compartment. Clean, uncluttered surfaces and ergonomically located controls on the new SideWinder Ultra armrest and user-friendly IntelliView 12-inch display make for a supremely comfortable work environment too. In an industry 'first', the CentreView display is placed in the centre of the steering wheel to provide a clear line of sight.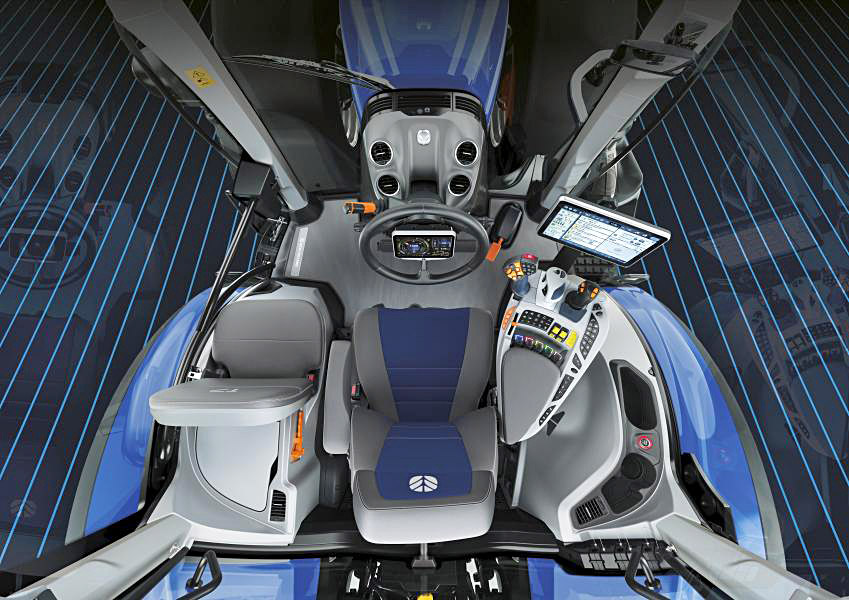 To keep you comfortable over long hours working in the field the Auto Comfort seat features lateral suspension and a climate control system that extracts moisture on hot days or brings warmth on cold mornings. A new automatic climate control system with zone selection has 35% more capacity than the previous model, easily maintaining a comfortable temperature in all seasons. Advanced connectivity with your mobile device also means you can bring your digital life on board, operating the screen from a button on the armrest.
Next generation PLM Intelligence makes its first appearance with the T7 HD tractors and is combined with the new ultra-precision PLM Cygnus receiver which provides exact positional information, compensating for terrain variations, and calculates accurate and reliable guidance lines within moments. The receiver also supports New Holland's satellite-based correction sources, in addition to the highly accurate RTK correction distributed through the brand's PLM RTK+ network.
It all adds up to quite a package which boasts far more features than we can list here. Only through personal experience of the New Holland T7 HD will you begin to wonder why all tractors are not built this way. Fortunately you don't have to take our word for it as our 300hp T7.315 HD demonstrator is ready for you to try.
Reserve a place on our T7 customer days, speak to your rep to request a demo, or book online at thwhiteagriculture.co.uk/get-in-touch.