Making its debut earlier this year, the New Holland T5 Dynamic Command 100-140hp tractor range offers the ideal machines for livestock, dairy and mixed farming.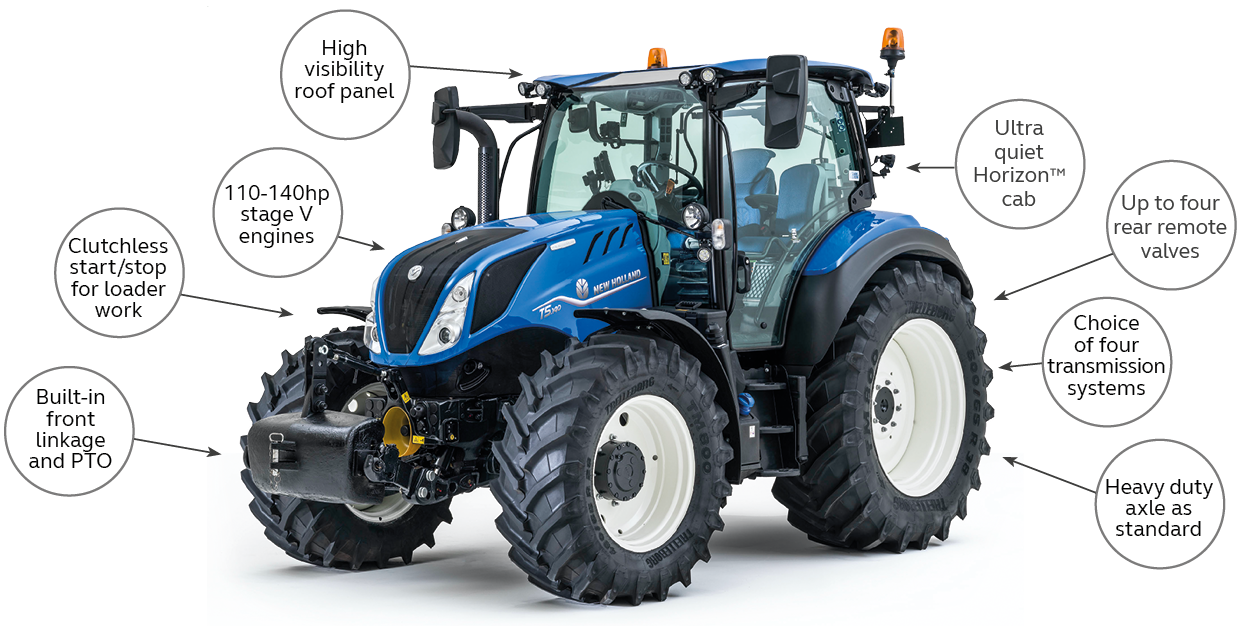 The four models, from 110–140hp, are all fitted with the latest Stage V engines and four transmission systems are available: Dual Command with two speed-splitter; semi-powershift Electro Command; continuously variable Auto Command; and now the new dual-clutch 24X24 seamless Dynamic Command.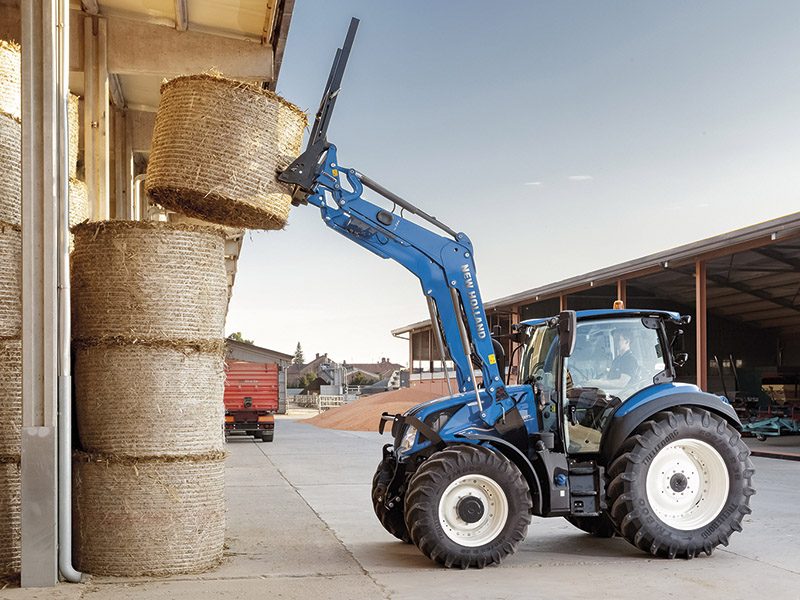 Highly capable for demanding PTO work, transport, mowing, baling and light tillage, the T5 Dynamic Command really comes into its own for loader work. A super high-visibility roof pane in the ultra-quiet Horizon™ cab offers the best all-round view in its class – including the important view upwards which makes loader positioning so much easier. The dynamic StartStop feature also enables clutch-free loader work – the operator can stop the tractor simply by pushing the brake pedal with no declutching – resulting in greater operator comfort and reduced fatigue.
The 24X24 dual-clutch eight-step semi-powershift Dynamic Command offers class-leading efficiency, keeping fuel consumption low and productivity high. The new transmission offers a wide spread of speeds across the three ranges, with a great focus placed on the number of overlapping gears within a speed range. These correspond to those most frequently used speeds when conducting in-field or on-road activities. The operator can easily match the speed of the tractor to the job with precision, without the need to change the range.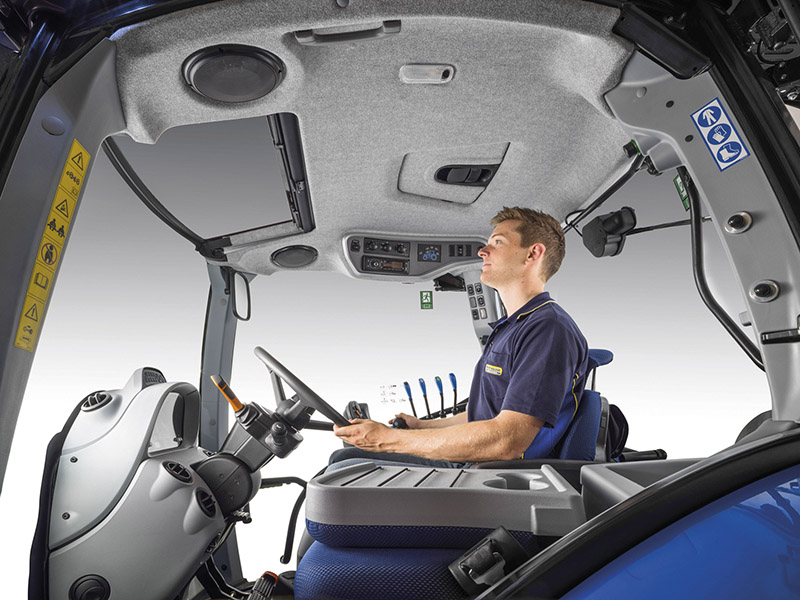 Dedicated clutches for forward and reverse ensure a controlled power shuttle, even on steep gradients, while the range shifting is automated. The result is that the responsive Dynamic Command delivers near instantaneous directional changes, ideal for loader-intensive operations.
Now is the perfect time to consider your machinery for next season to be sure of getting what you want. If you would like to know more, or arrange a demo, contact your Agriculture rep, or use our online response service at www.thwhiteagriculture.co.uk/get-in-touch