"Our objective is to be recognised as the golf club of choice in the Thames Valley area," says Martin Hucklesby, general manager of Goring & Streatley Golf Club. After just two years in the job he has already made significant progress towards that aim at the 122 year-old club which has just reequipped its greenkeeping team with an impressive new machinery line-up, spearheaded by the latest Jacobsen mowers.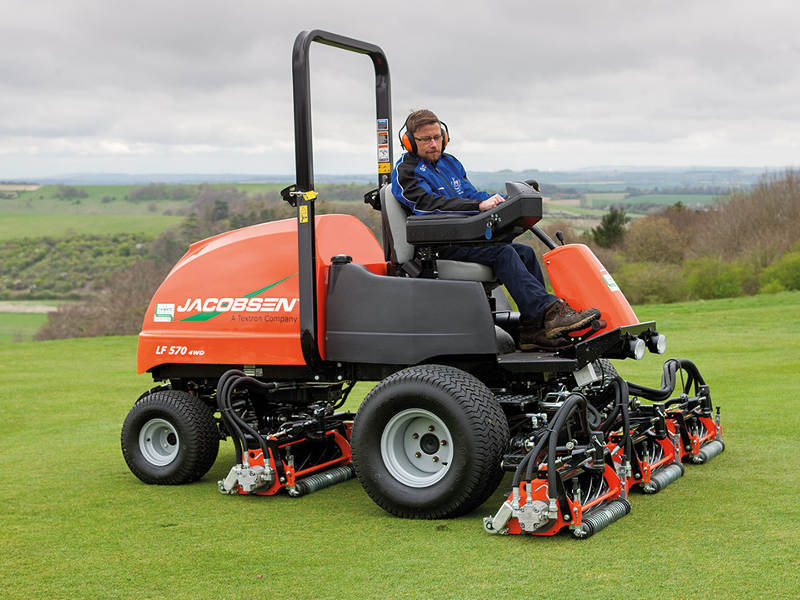 Founded in 1895, the club rapidly established a loyal following and was enlarged with land purchases, undergoing a remodelling in 1922 under the guidance of revered designer Harry Colt. Today's 18-hole course measures 6,355 yards and is glorified by its location in an area of outstanding natural beauty with magnificent views of the Ridgeway and the Thames winding its way from Oxford to Reading.
Course manager Matt Aplin, the man responsible for ensuring that the course always looks its best and offers maximum 'playability', explains why the decision was made to go for a major reequipping: "Like many leisure activities golf has been under pressure since the financial crisis of 2008. People are now much more careful about how they spend their disposable income and in a competitive market you have to aim to be the best in order to attract new players. One way we can do that is by offering an outstanding course".
"We work hard to achieve that and as a result our equipment is used intensively by the greenkeeping team. Last season we began to find that we were spending a lot on maintenance – our machines were getting older and we had to question the economics of keeping them going versus re-equipping.
"We decided to look at the options for acquiring new machinery and invited four suppliers to tender. Our relationship with T H WHITE goes back over 25 years so we naturally included them in the process and I'm so glad we did! Their golf specialist Matt Textor worked extremely hard to put together the right lease/hire package for a complete range of equipment including the Jacobsen mowers".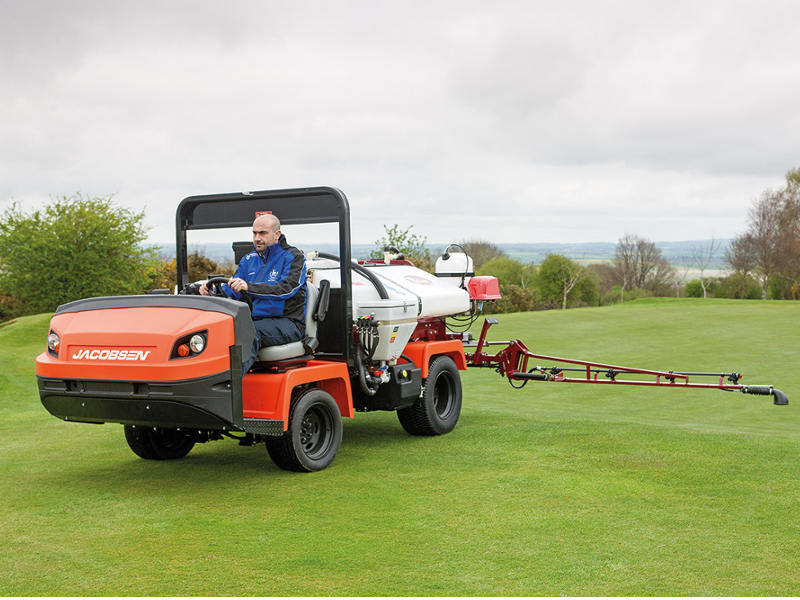 "Matt arranged a series of demonstrations and I have to say that the Jacobsen machines were as good or better than all others in every respect. In fact, in my opinion the Eclipse greens mower without doubt gives the best quality of cut on the market – bar none."
After going through the club's needs in detail and discussing the project with Matt Aplin and Martin Hucklesby, Matt proposed the following line-up, of which the club took delivery in early April:
• 3 x Jacobsen Greens King 522A hand mowers
• 2 x Jacobsen Mower Caddy trailer
• 3 x Jacobsen Eclipse 322 for Greens and Tee's
• 1 x Jacobsen LF570 Fairway mower
• 1 x Jacobsen AR522 Contour mower
• 1 x Jacobsen Truckster XD
• 1 x Team Sprayer
• 1 x Turfco 1550 WideSpin Top Dresser
• 1 x Turfco Torrent Blower
• 1 x Smithco Tournament Ultra Greens Roller
• 3 x Cushman Hauler Pro 72 volt utility Vehicles
• 1 x Set of Jacobsen 15 blade bi-directional units
• 1 x GreenTek Dyna Corer
• 1 x GreenTek Thatch-Away Verticutter Unit
• 1 x Wessex 3 Ton tipping trailer
Just one 4 year-old AR522 mower and one strimmer which were still in good condition were retained from the old fleet.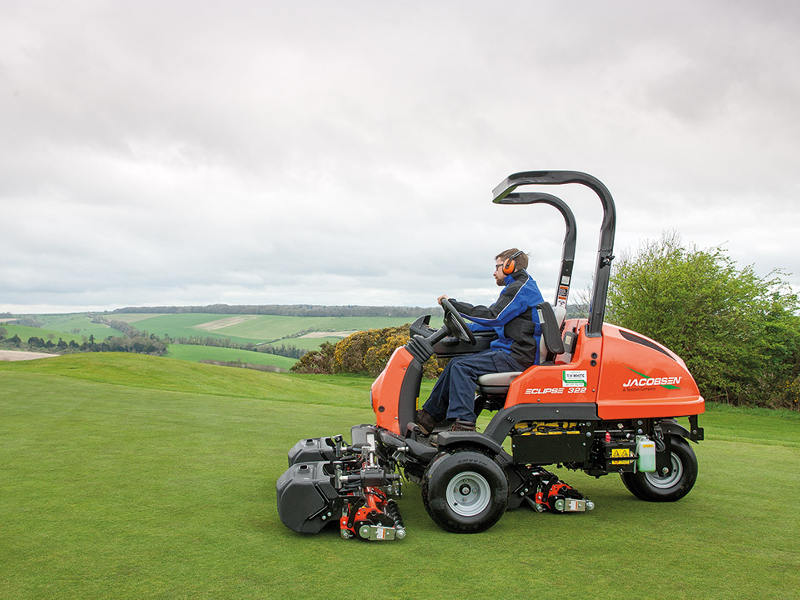 "This is a win/win for the club," said Martin. "We now have a new and exceptional equipment fleet which is costing us less than before. Even better is the fact that we know exactly what the cost will be every year which makes budgeting easier. On top of that we know that in five years we can renew the entire fleet again under the terms of the deal."
"We are the only club in our area to drive standards by making this level of investment and we are thrilled to partner with T H WHITE and Jacobsen on such a benefi cial agreement which is great value for money. As well as acquiring the equipment, we also have a superb backup service from T H WHITE and our local representative Matt Textor."
For information about T H WHITE Groundcare and what it could do for you, visit www.thwhitegroundcare.co.uk or call 0118 976 0088.