T H White has just been appointed dealer for Ktwo, the British manufacturer of quality trailers and muck spreaders widely regarded as market leaders.
Our agricultural branches are offering the full Ktwo product line-up. Machines in the muck spreader range includes vertical and horizontal beaters, all designed to give maximum output with consistent and accurate spreading. Commercial axles and brakes are fitted as standard, and machine life is extended by controlled shot blasting and finishing during production with 130 microns of two-pack marine specification paint.
The Ktwo Duo Mk 6 range are among the most useful machines for most farmers and contractors looking for a versatile manure spreader. Twin vertical beaters and rear discharge ensure good accuracy and outputs. Available in capacities of 6–14 tonnes (9.8–23.2 m3) and with a wide range of optional extras, the Duo Mk 6 can be specified to suit most requirements.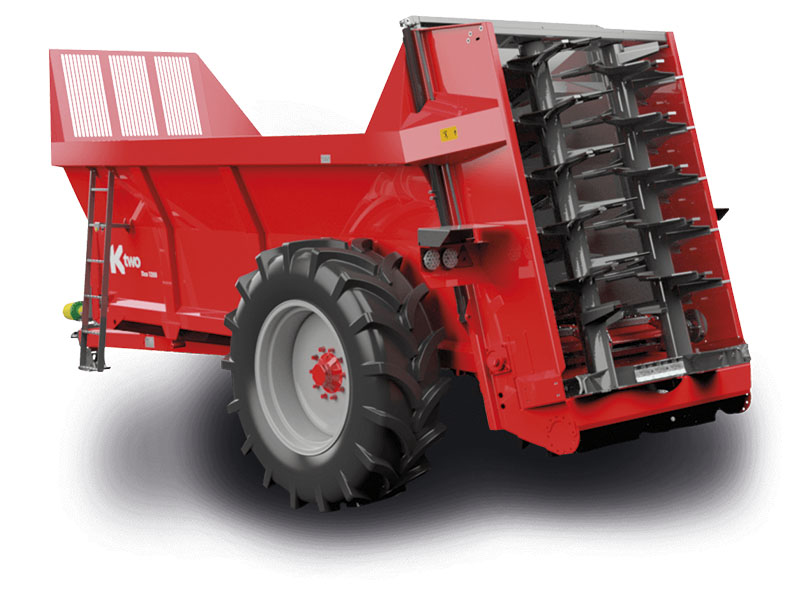 T H WHITE will be operating a Duo 12 tonne muck spreader as a demonstrator this season, alongside the latest Ktwo Roadeo Compact & Push 20 tonne trailer. This is the UK's most popular compactor trailer, which doesn't tip to empty but instead it compacts and pushes its contents out ,offering maximum efficiency creating up to 40 per cent extra capacity through compaction. Featuring a high standard specification combined with the benefits of a pusher trailer over a tipper, the Roadeo is available in capacities of 16–25 tonnes (27.0–50.0m3. With a range of optional extras, these trailers are ideal for silage, grain, woodchip and waste haulage.
Seeing is believing, so to arrange a demo of either the Duo muck spreader or the Roadeo trailer call your T H WHITE sales rep.