In the world of agriculture the most important thing a manufacturer can do is listen to feedback from customers. That's exactly what Ktwo has been doing since its inception in the 1980s, resulting in today's range of precision-built trailers.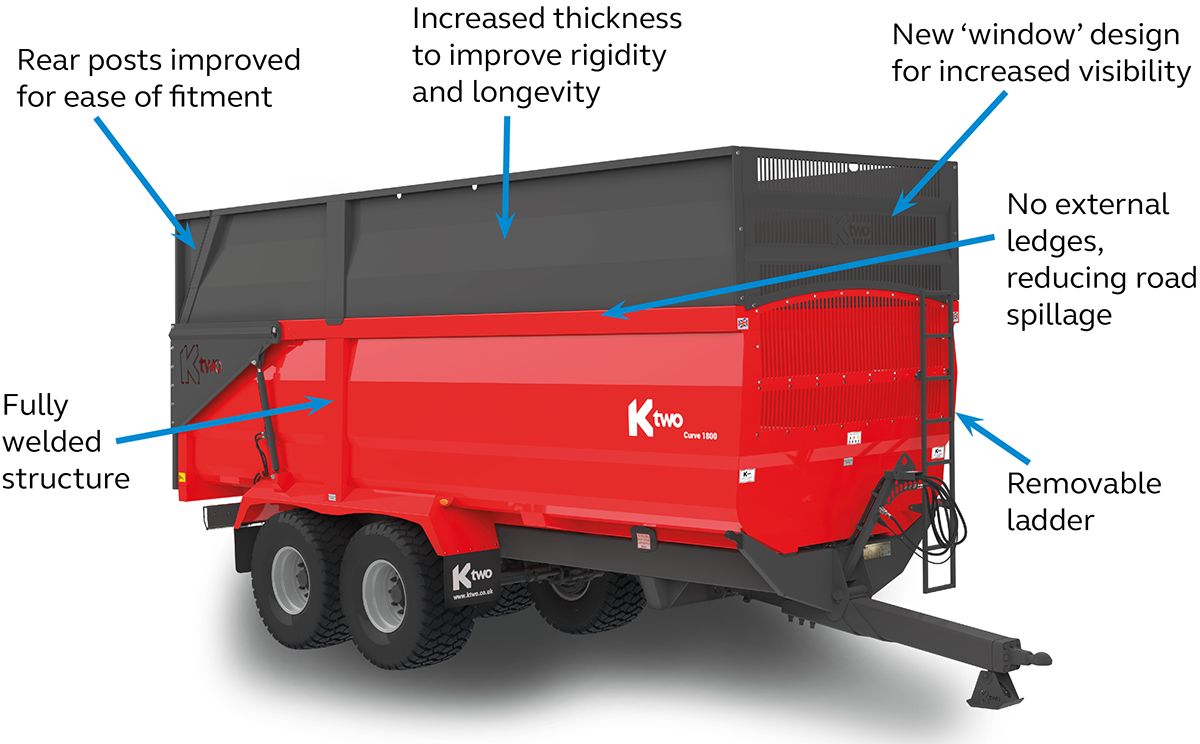 Ktwo's latest innovation is a new design of trailer silage sides which give farmers flexibility to transport different materials without needing to increase their trailer fleet.
The new and improved silage sides have been designed to ensure there are no external ledges, reducing any spillage of product onto the road which improves efficiency and road safety.
Ktwo's Roadeo Curve Trailer range has a unique body design built from a single sheet of high tensile steel for increased strength and a lower nett weight. The new silage sides have been designed to augment the Curve's strength, and increased side thickness from 2mm to 3mm improves both rigidity and longevity. Not only are the new sides fully welded, helping to create a very smooth paint finish, but the lack of any external lip prevents material remaining on the outside of the trailer when loading.
Ktwo has also modified the rear trailer posts to improve fitment, making it easier to take the sides on and off.
The front 'window' for the Ktwo Roadeo Curve Trailer is also a new design for increased visibility and the front ladder is now removable.
Speak to your T H WHITE Agriculture rep for the latest details and prices for the Ktwo trailer range.