"The most important thing for anyone contemplating milking goats is to secure a contract with an established processing company." So says Bryan Pugh who with his wife Anne, son Islwyn and daughter Elizabeth are part of the growing number of dairy farmers now milking smaller animals – in their case goats.
The Pugh's farm occupies 240 acres of beautiful land in mid-Wales close to Builth Wells where they have been farming beef cattle and sheep all their working lives, and on the present farm since 1980. The arrival of Abergavenny Fine Foods – now a leading UK manufacturer of traditional goat cheeses – at nearby Blaenavon has acted as a catalyst for an increasing number of farmers in the area to start producing goats milk.
"Growing popularity of specialist goat cheeses has stimulated a market that didn't really exist a few decades ago and having a top quality food manufacturing company almost on the doorstep changed the economics," said Bryan. "We made the decision in 2015 to start milking goats and we knew that success would depend on getting the scale of the operation right."
When it came to selecting and installing a milking parlour the Pughs wanted the capacity to cope with a growing herd. The first goats were raised from kids purchased in May 2015, which kidded a year later when milking commenced. The Pughs already had a small milking machine but had made plans for a larger, permanent parlour. "At the start we went to see another goat farmer, Gary Yeomans, who had recently had a DeLaval parlour installed by T H WHITE.
"We were particularly impressed by the fact that the DeLaval parlour was specifically designed to suit the behaviour of goats and sheep. Some other manufacturers just seem to scale down their designs for cow parlours. We liked what we saw and made contact with T H WHITE."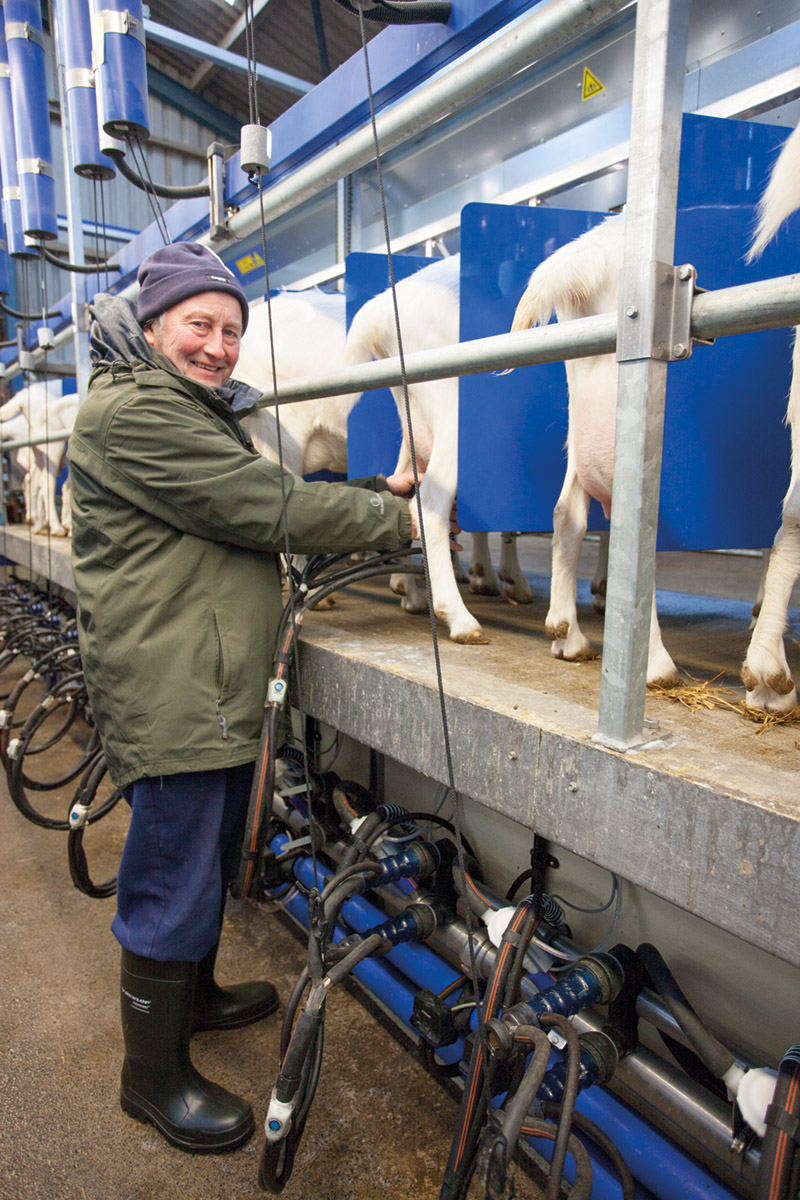 George Eno, T H WHITE's representative from the Huntley branch, visited the Pughs and compiled a proposal for a 2×18 parallel stall DeLaval P300SG parlour together with a MMS-SG milking management system. At the time of the proposal the farm was milking around 120 goats but the objective is eventually to have up to 400 goats in milk, making the P300SG parlour the perfect solution. It incorporates a vertical-lift front-exit stall with an integrated headlock system and sequence gates, all adding up to high throughput, smooth animal flow as well as comfort and safety for both  operators and animals. Above all, it results in reduced labour costs.
Having accepted the proposal the Pughs saw their new parlour installed in just over a month, with the first milking taking place on 5 May last year. The add-on DeLaval MMS-SG milking management system enables the flow to be measured by a flow sensor that incorporates a shut-off valve and has the capability to be upgraded to a fully automated milk yield recording and animal identification system, allowing the installation to meet the demands of the growing business.
The Pughs are now milking twice a day and, with the new parlour, it takes just 25 minutes to milk the whole herd.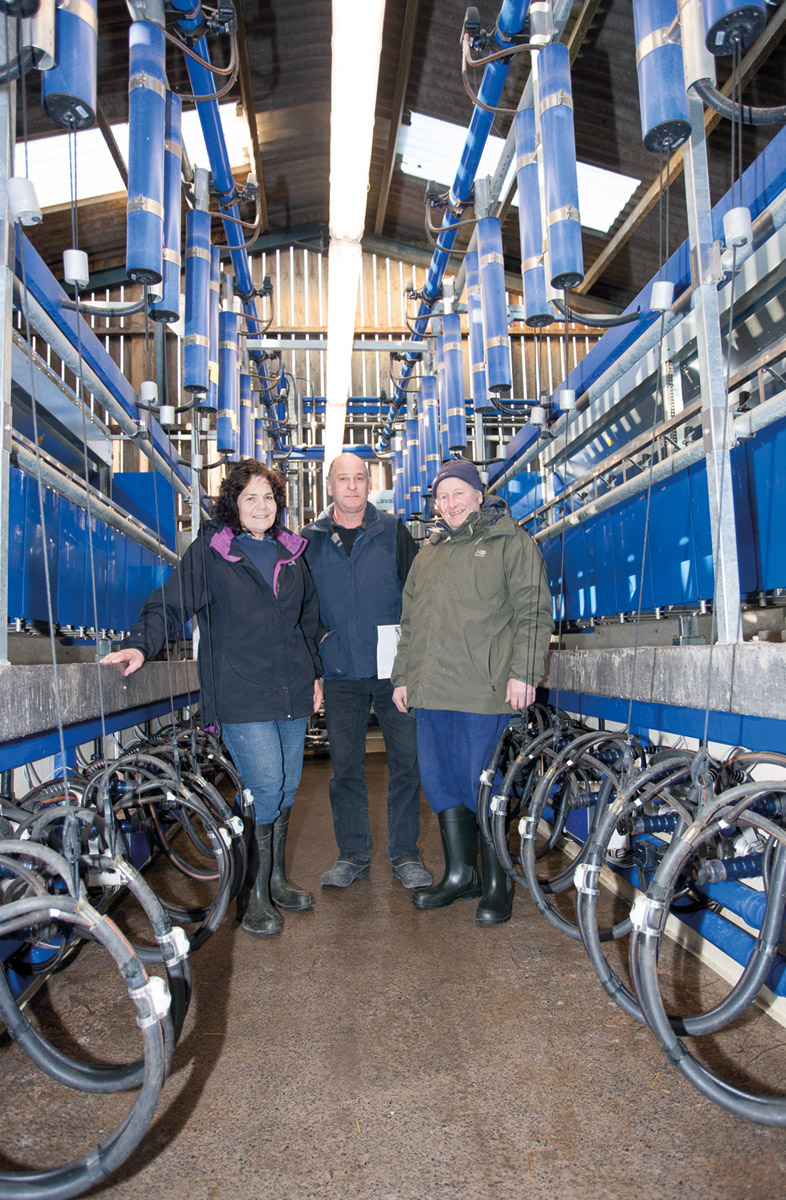 "We are very fortunate in having a contract with such a high quality producer as Abergavenny Fine Foods who take our entire production," said Bryan. "Hopefully the new parlour will mean we can continue to supply their needs as our herd grows as it's particularly gratifying to know we are part of a production cycle that results in these outstanding gourmet products."
Already the herd size is expanding, entirely with home-bred animals which maintains the quality. At a time when parts of the UK dairy industry are struggling against rising costs and cheap imports, it's pleasing to report on an enterprise that has set its objectives clearly and is already achieving them with notable success. Of course, it's partly due to teamwork and, as Bryan will confirm, the help from T H WHITE and George Eno has been invaluable.
If you would like advice on milking parlours for goats or sheep, please contact George Eno at the T H WHITE Huntley branch on 01452 830303, or email gte@thwhite.co.uk.
Save
Save