T H WHITE took an active role in the Gloucestershire Root, Fruit & Grain Society's biennial tillage event which was held this year on 11 September at the Boddington Estate near Cheltenham.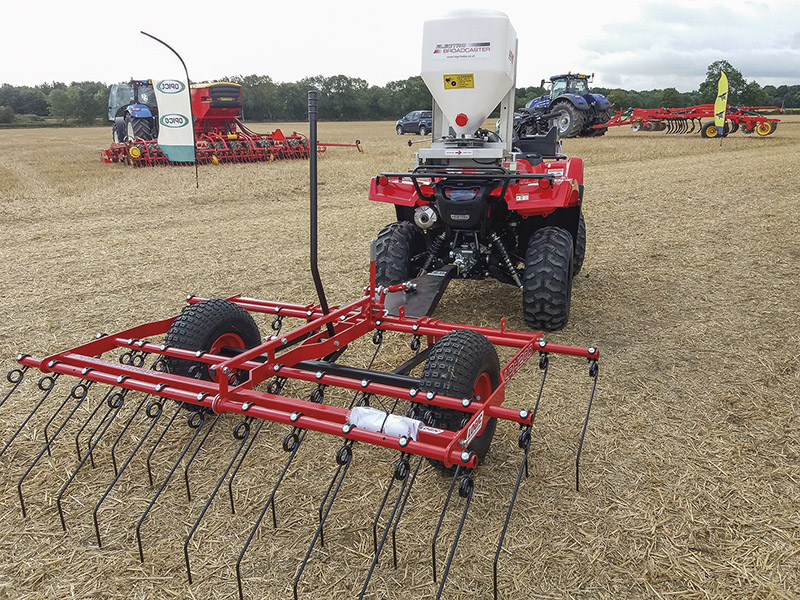 The timing was ideal with what appears to have been a good harvest largely completed and many farmers already being well into cultivation work. With ideal ground conditions the 
T H WHITE team led by Colin Davies was able to demonstrate equipment from Väderstad and HeVa alongside the latest Honda and Kawasaki ATVs and four tractors that were demonstrated by New Holland staff.
"Highlights for our customers were the Väderstad Carrier 650 and the 4-metre TopDown cultivator," says Colin. "In fact Robin Smith from the Vineyards near Ledbury was able to benefit from a demonstration of the TopDown 400 straight after the show with the help of Väderstad area sales manager Simon Griffiths."
For your own demo, just call any of our agriculture reps.