New Holland has developed two smart phone apps to help operators get the best performance and efficiency from their combine harvesters – Harvest Excellence and a Grain Loss Calculator.
The Harvest Excellence app supports farmers when setting up their New Holland combine harvester. It guides the operator through various steps to collect all the information on their machine and field conditions including combine model, soil, crop, yields, moisture, straw length, slope, presence of stones and wheeled or tracked combine. Once the configuration is finalised, the app will then work out the recommended settings. The operator can then tweak the settings based on field experience. The app also offers an issue resolution tool that guides the operator though suggested actions.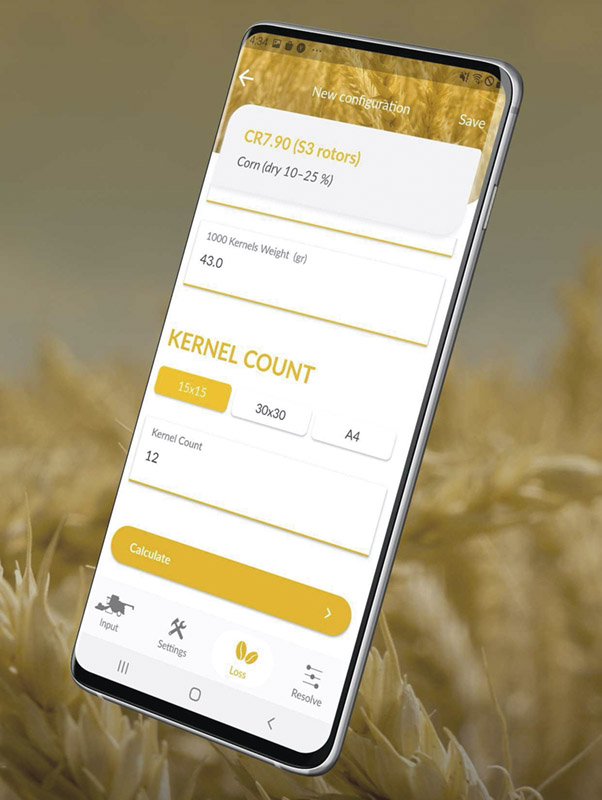 The Grain Loss Calculator app supports farmers operating combines from any brand or model, through a quick calculation that optimally adjusts the combine harvester for maximum efficiency. 
Farmers can determine the combine's grain loss in three easy steps:
1. Enter the brand of the combine, selecting header and show widths.
2. Select the crop from a choice of 30 types and enter the yield.
3. Insert the grains counted on the ground in a limited area.
The app will instantly calculate grain loss, showing the percentage and quantities per hectare.
Both apps can be downloaded free from the Apple Store or Google Play.