After many years as an official dealer for Manitou loaders, T H WHITE has now also been appointed as a dealer for the French company's innovative range of access and aerial work platforms.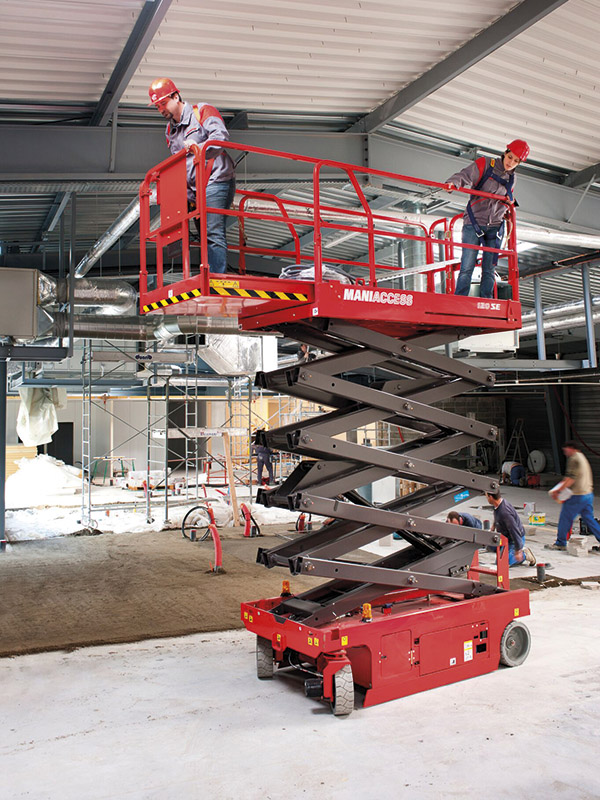 Making it easy and safe to access hard-to-reach places, Manitou's aerial platforms are offered in a variety of configurations. Depending on the application, the most appropriate solution might be a platform with a long-reach articulated or telescopic boom, or straight lifts in more confined spaces might call for a 'scissor' lift or a vertical mast.
Starting with the compact 80 VJR vertical mast model which has a working height of 7.65m (25ft), the range includes many configurations right up to the brawny telescopic boom 280 TJ which can reach a working height of 27.75m (91ft) while lifting a payload of 240kg (529lb). Where heavier loads need to be lifted the scissor-lift models come into their own, the 100 SC having a lifting capacity up to 680kg (1,500lb). The models are variously offered with diesel, electric or hybrid power.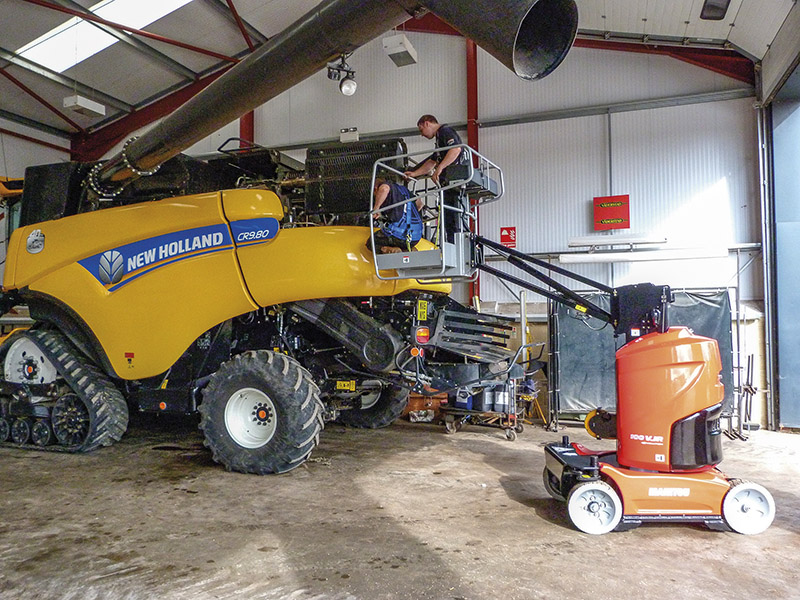 Construction, installation and repair tasks are the obvious applications for Manitou aerial work platforms and indeed they are sold through T H WHITE Construction, but there are many other uses too. For example, the ever-increasing size of agricultural machinery such as combine and forage harvesters means that an aerial platform can make it much easier to access higher level inspection panels and parts. We have recently been using a Manitou 100 VJR when working on combine harvesters in our Marlborough depot (see photo).
If you would like to know more, our Construction specialist Steve Clucas-Tomlinson would be happy to talk through the options. Call him on 07860 593339.