Unsurprisingly during lockdown, many public grounds and other areas have become quite overgrown and are still awaiting their first cut. 
The Ferris FM35 walk-behind 48″ flail mower is the perfect machine to tackle these unkempt areas. Designed to combat the most demanding environments, the FM35 is ideal for mowing rough and overgrown areas, featuring strong, welded steel construction and housing a robust 122cm flail rotor with 34 independent flail blades which deliver a highly efficient cut.
This efficient flail mower is designed to excel in a wide range of applications including landscaping, agriculture, utility, maintenance, construction sites, road right-of ways, trails, and all other areas needing brush or overgrown area control. 
Cut, mulch and spread, leaving a fine finish, with the FM35 walk-behind flail mower.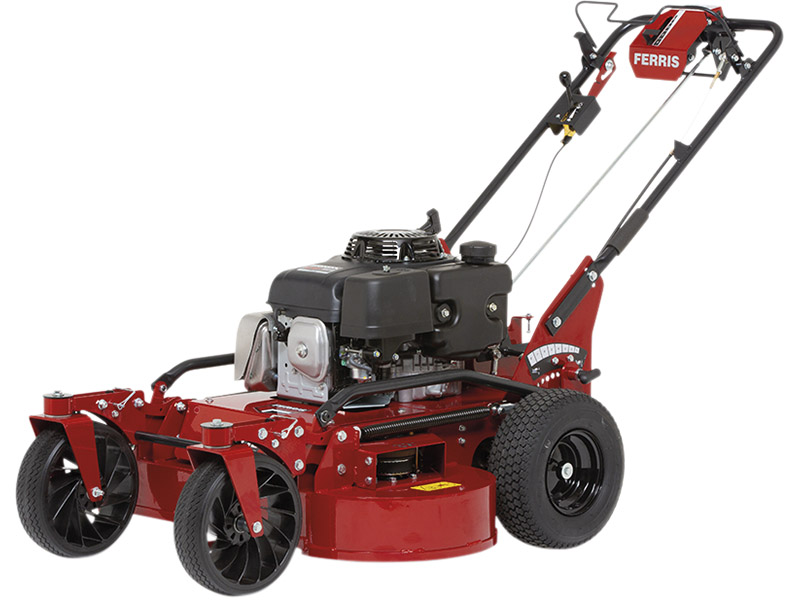 Where space is tight, the new Ferris FW15 variable hydrostatic walk-behind provides a narrow footprint for trimming around trees and planter beds. Manoeuvrable and easy to operate, this mower is already becoming a firm favourite with landscapers across the country.
The FW15 can be operated comfortably with one hand, with adjustable speed control and handlebars with 4-position set up for complete operator comfort. Its compact 32″reinforced steel deck comes with dual timed cutting blades and spring assisted height of cut adjustment lever for quick and simple height change.
To find your Ferris mower dealer go to ferrismowers.co.uk where you can also get the full spec on all Ferris machines and you can also arrange a demo.