New from Ferris for 2022 is FB1000 Hurricane, the UK's first and only stand-on leaf blower.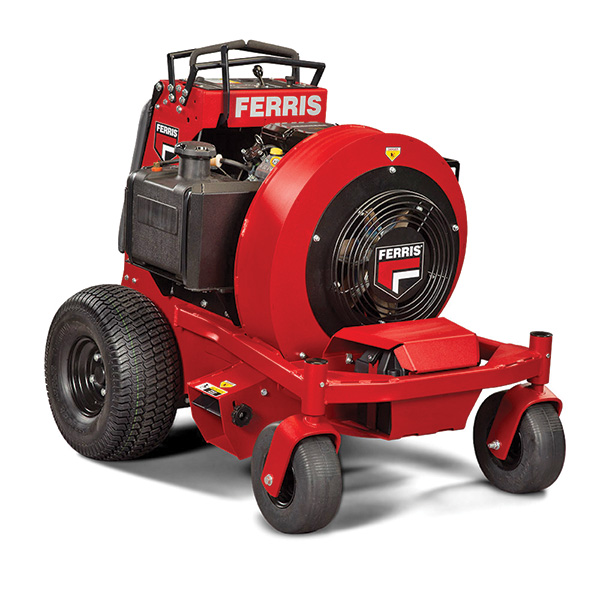 Far more powerful than any hand-held blower and much more practical and manoeuvrable than three-link PTO machines powered by compact tractors, this revolutionary new blower makes the task of clearing leaves and debris highly labour-economic.
Powered by an 18hp Vanguard V-Twin Petrol engine, the Ferris FB1000 features a foot-operated dual airflow system, hydrostatic transmission, pneumatic rear tyres and flat free castors.
The foldable operator platform with suspension makes this new stand-on blower extremely comfortable to use too, meaning that long working sessions can be undertaken without operator stress. It's extreme manoeuvrability and the fact that it's easy to work in constricted spaces is already making the FB1000 extremely popular with users such as large cemeteries, universities and other campus-based establishments.
Click for full details of the ferris FB1000, to find a dealer or to request a demo.