Did you apply for the Farming Equipment & Technology grant?
Here's below a list of eligible items from Dairy specialist DeLaval, available to take away from dairy based branches of T H WHITE.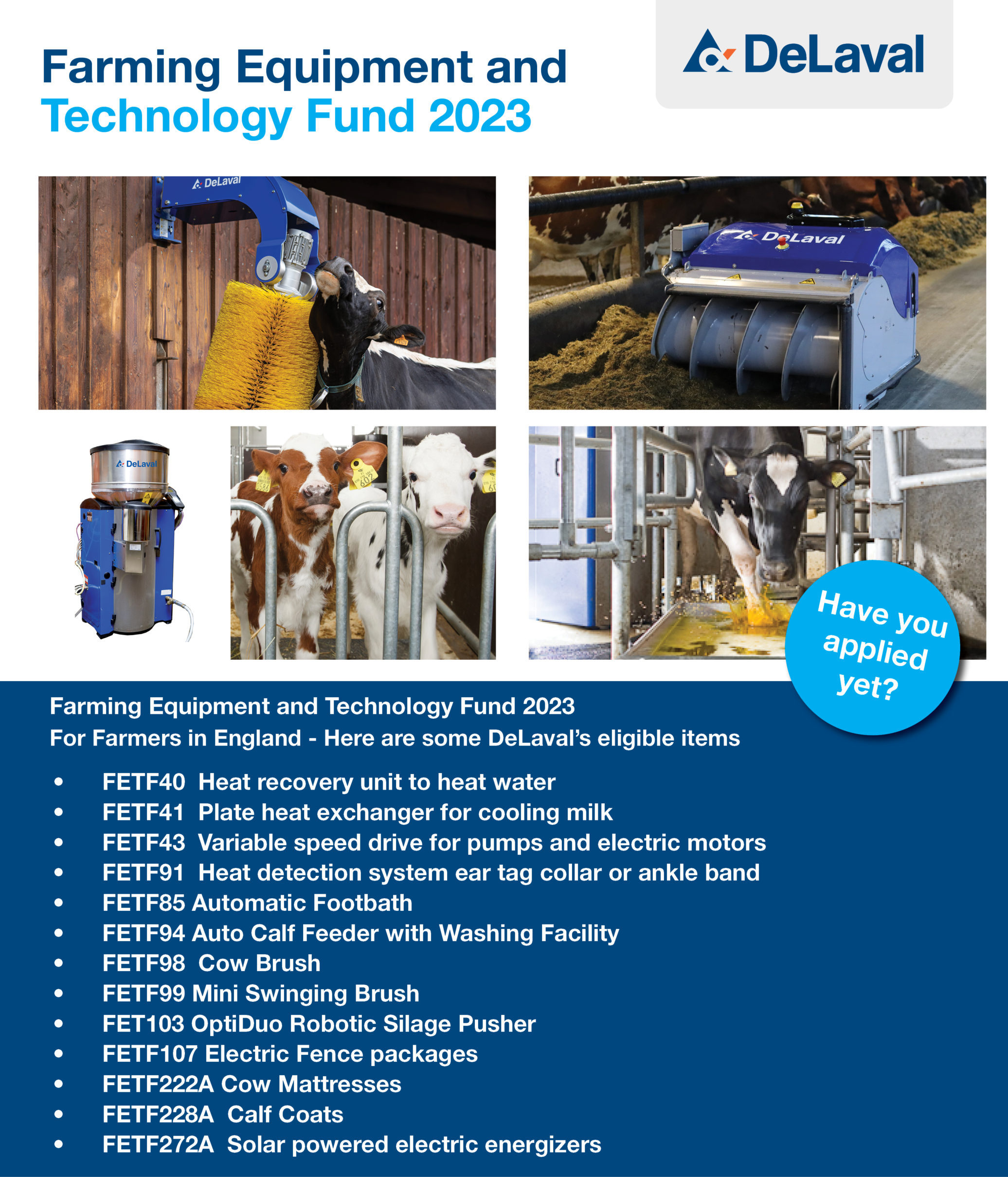 Talk to your T H WHITE rep or Dairy Van Sales specialist for costs and to find out more.