Cotswold Turfcare Ltd, based near Stroud, maintains turf across the South and South West, focusing on sports and equestrian facilities, as well as local authority spaces and private estates.
When owner Phil Cole decided to replace one of his existing tractors and aerators, T H WHITE came to the table with a deal he just couldn't turn down…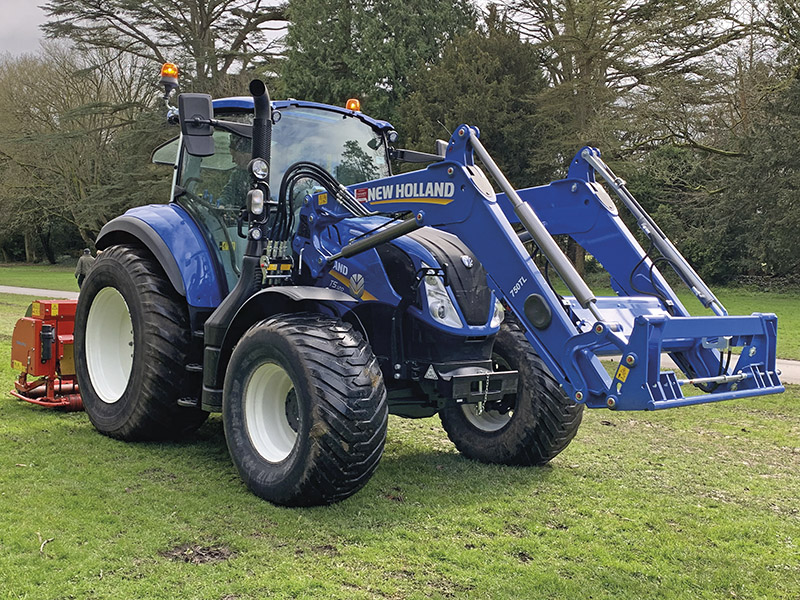 "I've always used and liked New Holland tractors," says Phil. " Mike Harris at T H WHITE Groundcare in Knockdown was able not only to offer me a great price but he also had a New Holland T5.120 tractor with a front loader in stock, so it enabled me to get great value for money and pick up a new machine from a local dealer at a convenient time for my business."
Phil had also been thinking about purchasing a Wiedenmann aerator for several years: "When I was buying the New Holland, Mike gave me a demonstration of the Wiedenmann XD8 aerator and I was really pleased with it's performance, so I bought the demonstrator which had only been used for a few hours. I've been really impressed with the speed and reliability of the Wiedenmann, it operates almost 50% faster than my other machines which means I can cover more ground.
"Mike is one of the best reps I've ever come across – always there when you need advice, but not at all pushy. He is a credit to the company, and I enjoy dealing with him."
For more information on the range of market-leading Wiedenmann and New Holland machinery, visit www.thwhitegroundcare.co.uk.