Applications now being considered for two grant categories:
Productivity & Slurry- Application deadline 4th April

Animal Health and Welfare- Application deadline 15th June
Grants between £1k and £25k are available for essential items stocked by T H WHITE. Grants are allocated and scored by the Rural Payments Agency (RPA).
Find out more here: ww.gov.uk/government/publications/farming-equipment-and-technology-fund-fetf-2023/about-the-farming-equipment-and-technology-fund-fetf-2023
T H WHITE has generations of experience with animal management and can guide you through the cost and welfare benefits of upgrading machinery and infrastructure. Our dedicated specialists are available to plan the most cost-effective use of grant allocations, with a tailored approach that works for your farm.
OUR ELIGIBLE ITEMS IN PRODUCTION & SLURRY CATEGORY
All the above items are covered by the grant. Talk to Brandon Wilcox, our dedicated slurry specialist about finding new ways to reduce farming costs through slurry.
Call Brandon now on 07850 301 575.
OUR ELIGIBLE ITEMS IN ANIMAL HEALTH & WELFARE
All the below T H WHITE items are covered by the grant.
Talk to Chris Newey about making the most of your Animal Welfare grant on 07880 798475.
FETF85          Grant £2,040
DELAVAL Automated Cattle Footbaths                                             
A footbath for cattle that will automatically fill, dose, flush and replenish.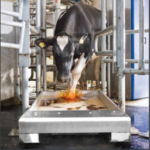 FETF98                Grant £514   
DELAVAL Rotating Cow Brush                                                             
A purpose built swinging rotating cow brush with auto start and stop.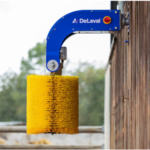 FETF237A       Grant £628  
Snacker Feeder                                         
A trailed livestock feeder designed to be towed by ATVs and capable of varying the drop size / quantity. The feeder's hopper will have a minimum capacity of 300kg, mudguards, floatation tyres and cover for the hopper. All non-ferrous metal must be galvanised or powder coated. Serial number required – to be submitted with your claim for payment.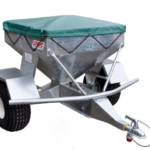 FETF87          Grant £2,581
FUTURE COW Handheld Auto teat washing system                                
Handheld automatic teat washing brush which can disinfect, stimulate, and dry all in one visit to the cow. Maximum of 2 per application.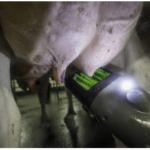 FETF106        Grant £90
GALLAGHER Solar powered Electric Fence Energiser                                       
Solar powered electric fencing energiser with integrated solar panel and battery. Energiser providing at least 0.15 joules output. Purchased as a whole working unit (single item), not parts.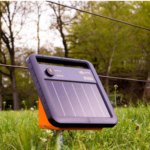 FETF94         Grant £3,246 
DELAVAL Auto Calf Feeder with Washing Facility                                       
Programmable milk feeder for calves, capable of individually feeding and monitoring calf intake. Able to alert if calf is not drinking or drinking less than normal. Must automatically self-clean feeding tube and teat between each feeding. Capable of feeding 30 calves individually. Cost is for one programmable milk feeder and one feed station.