The task of maintaining an estate, as well as transporting people and loads across rough country is made much easier by a tough, reliable UTV. That's particularly true now that the shooting season is well under way and UTVs don't come with better credentials than the Honda Pioneer.
In many ways the Pioneer, available in two or four-seater models, was the obvious choice for Alex Hogg, gamekeeper on a 7,000-acre estate in Peebleshire. The land he manages ranges in altitude from 800ft to 2,200ft, well up into the snowline. The estate has walked-up grouse, driven pheasant plus fallow and roe stalking.
"We already had a Honda ATV, so it was a natural decision to go for a Pioneer when it came to a utility vehicle," said Alex. "I have to admit that I was apprehensive at first as to whether a utility vehicle would be as nimble as the ATV, but I need not have worried. It's well-geared for the hills and just as grippy as a bike, if not more so. I hardly ever use diff lock, even on our hills."
What really sealed the decision for Alex was the question of reliability. "Hondas are just second to none when it comes to starting first time, whatever the weather."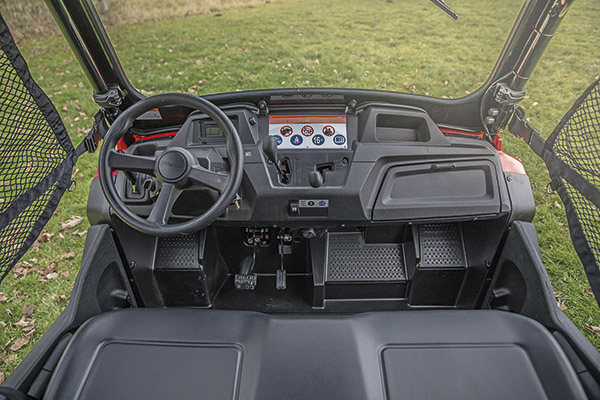 He did add on a full cab as well as a heater, which he says is a blessing for keeping warm and demisting the windscreen and the all-important binoculars when out stalking. He also opted for a load carrier in the back. "We often use it to clear up fallen trees, often packing it full of wood and tools. It's great to be able to take the load liner out and still have clean seats."
Alex has also found the Pioneer to be economical. "It hardly uses more than an ATV, so it doesn't burn as much fuel as you'd think."
One of the main advantages of running a vehicle such as the Pioneer is how light the vehicle's footprint is. "It hardly leaves a mark, yet it has the room to carry folk and plenty more."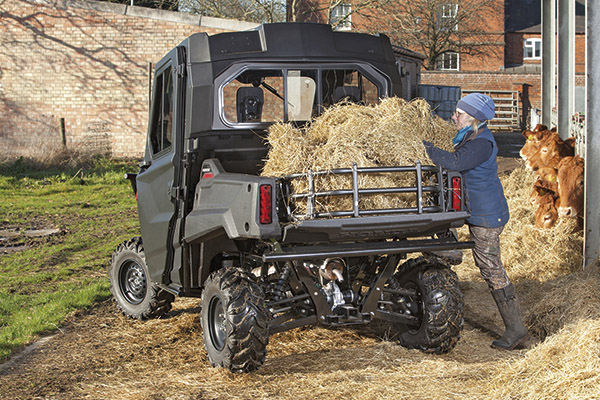 The Pioneer is used every day on the estate, to fill feed hoppers, take stalkers out on the mountain or to ferry guns around on shoot days. "We have the four-seater model, which is just great for taking up to three guns out to their pegs easily and quickly, especially those who are a bit older."
The ATV is still used to spin out grub for the birds, but most other tasks are now done with the Pioneer.
It's easy to see from Alex's experiences on a particularly challenging estate just what a boon the Honda Pioneer could be on land in Wiltshire, Somerset, Gloucestershire or Berkshire! And the really good news is that the Pioneer is available now from T H WHITE with 0% finance. What's more, if you buy a Pioneer before 29 March you can also get a genuine Honda half cab for just £999+vat – PLUS a TraKKing device fitted as standard to all new Pioneers with a free-to-download app.
Want to know more or try out a Pioneer? Just contact our ATV/UTV specialists Tim Rochfort (07973 911934), or Simon Knight (07860 912763).