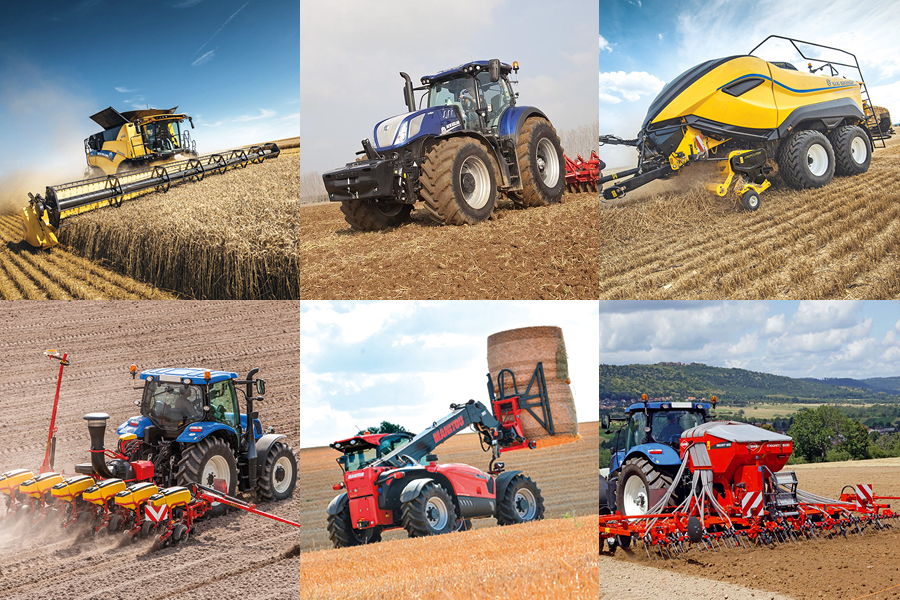 Our 2023 line-up of New Holland demonstration equipment and associated brands is here.  If you would like to see any of this kit in action be sure to request your demo as soon as possible as demand is always high.
NEW HOLLAND
T5.110 Utility
T5. 40 Dynamic Command
T6.180 Dynamic Command
T6.180 Auto Command
T7.210 SideWinder II
T7.225 Auto Command
T7.260 SideWinder II
T7 300 Auto Command
T7.315 HD
TH7.42 Telehander
CR9.90 on Smartrax
CR9.80 on Smartrax
Selection of MacDon & New Holland Vari-feed headers
Forager FR650
BB1290 RC+ (Rotor-Cutter) Baler
BB1290 RC High Density Baler
RB125 Combi Baler
Mowers, tedders and rakes in abundance
SDM600 Disc cultivator
SBMV650 Cultivator
PXVS5 Plough
STC400S Stubble Cultivator
MANITOU
Ultra Light Machine 412
MLT 630 V+
MLT730 V+
MLT635
MLT737
MLT741
MLT850
KUHN
VADERSTAD
Tempo TPF8
CR650 Carrier with cross cutter discs
NZA600
OPICO
He-VA 3m Combi Disc
He-Va Stealth
Farmdroid
Hatzenbichler 8 row Inter Row Cultivator
To arrange your demo call our demonstrator Mike Quilter on 07887 450200 or Tom on 07584 109561.
Email them at: mike.quilter@thwhite.co.uk or tom.keen@thwhite.co.uk or you can request a demo slot https://www.thwhiteagriculture.co.uk/get-in-touch/.