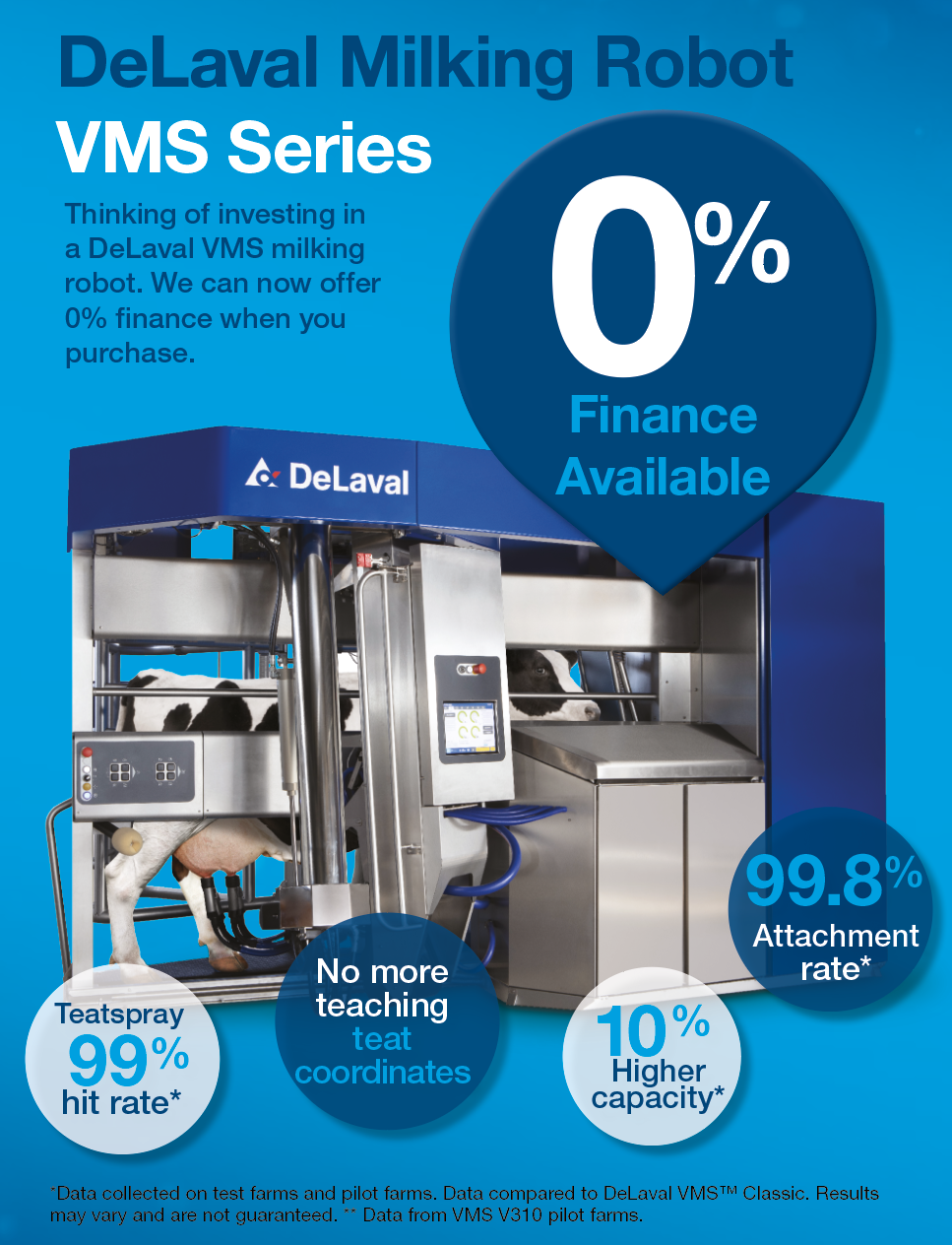 ---
DeLaval Pro Upgrade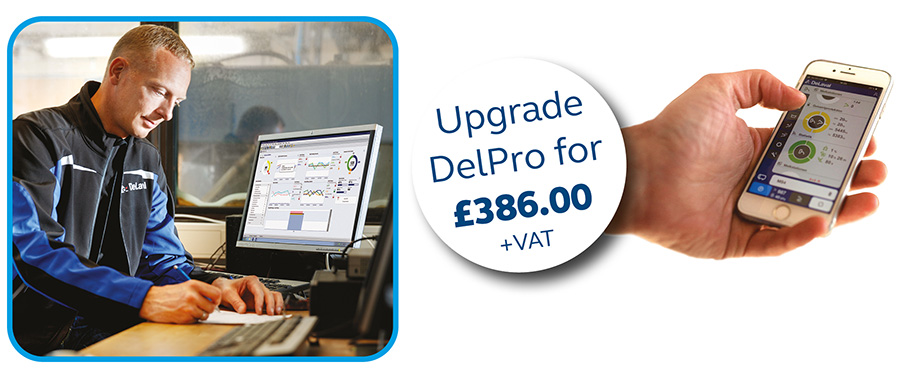 DeLaval DelPro™ – the ultimate dairy farm management resource – has just been upgraded to help you keep even closer tabs on your animals and workflow.
Forgetting to refresh the monitor board is a common issue, so there is now an auto-refresh feature to ensure you always have the most up to date information. Other useful new features include the ability to record and track animal health checks, combine multiple vaccination protocols for a single vet visit, 'invite' animals to timed AI protocols to overcome abnormalities and get them in calf sooner, as well as separating animals into different treatment categories.
These updates and many others make DelPro FarmManager 5.5 the best release of the software to date, so talk to your T H WHITE dairy rep to upgrade.
---
Great prices on cow brushes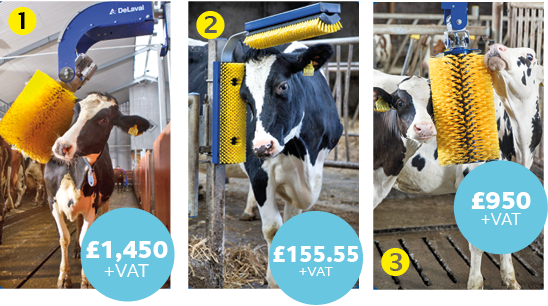 DeLaval cow brushes promote improved cow health and welfare.
It's no secret that cows that feel well also perform well. The swinging cow brush (1) is the cows' favourite, grooming all over and stimulating blood circulation.
An alternative is the stationary brush (2) which can be installed anywhere in a barn or outdoors providing a safe way for cows to remove skin or parasites, also being suitable for calves and goats.
If you are farming smaller animals such as goats or you have calves, the mini swinging brush (3) is ideal, keeping the animals calm and clean as well as lowering the risk of skin disease. It's also easy to change height.
---
Keep your calves warm
Keep new born calves warm, strong and healthy to enhance their growth and performance during the cold weather to come this winter.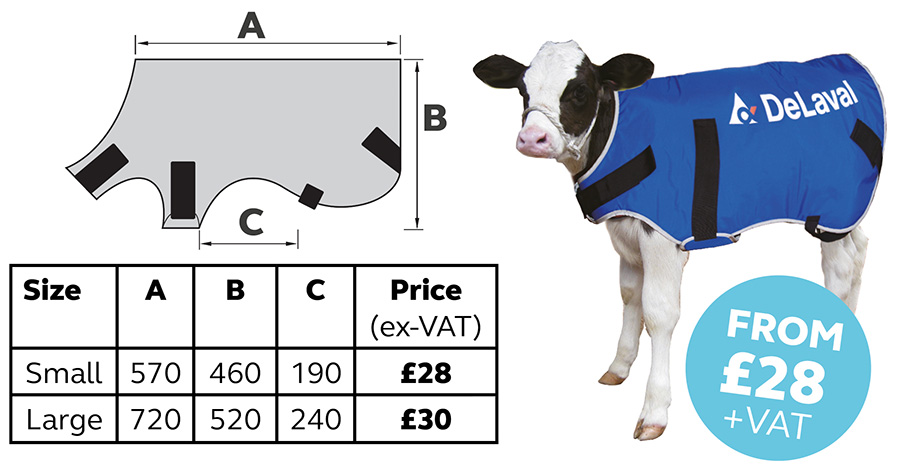 ---
Milk monitoring: Upgrade your milk meters or flow indicators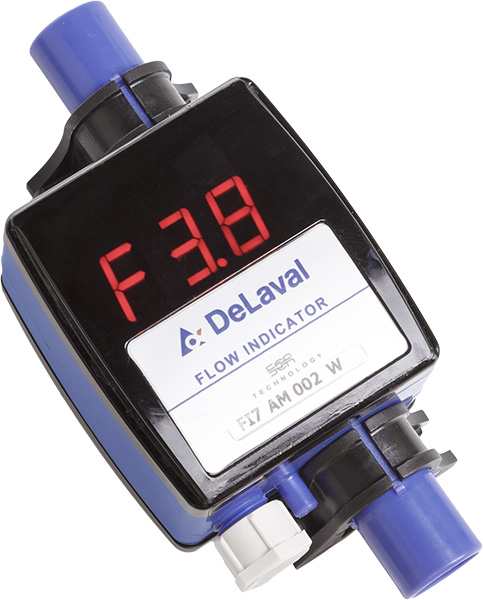 DeLaval yield indicator FI7 When milk yield from each cow is monitored accurately, you gain key data for efficient herd management. This compact yield indicator provides:
• Robust design with no moving parts
• Milk yield available cow side
• Additional monitoring of liner slips,
kick offs and cluster inlet  blocks**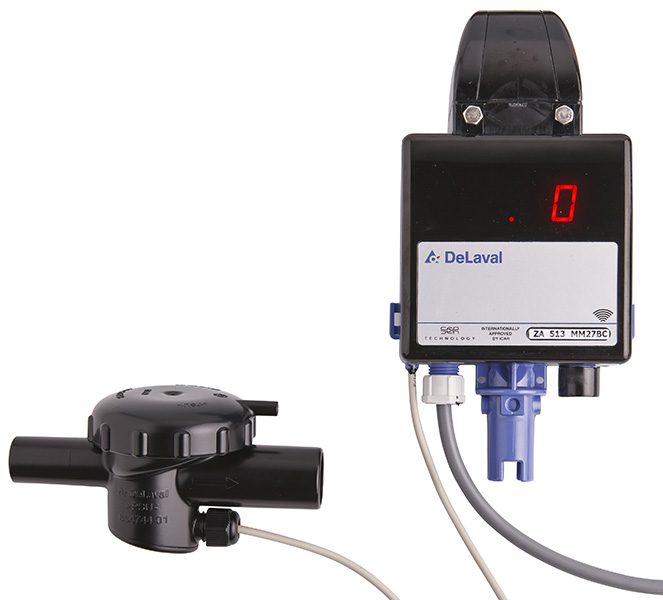 DeLaval milk meter MM27BC This is a highly accurate ICAR approved milk meter which also monitors any blood traces in the milk, conductivity levels, kick-off and air entry in the liners. It offers fast milk yield monitoring and better control of cow health.
• Milk is measured continuously
• Monitors blood presence, milk conductivity and milk out performances*
• It is not dependent on a central computer.
---
Calf milk heater
This immersion heater has a curved, cross-shaped Teflon heating element for homogeneous heating and easy cleaning.
Easy and adjustable temperature gauge using the illuminated digital control panel
Acoustic alert signal when desired temperature reached.
Can be used from minimum 150mm immersion depth and maximum 720mm
Low weight of 2.8 kg
---
Dairy Cleaning Unit C200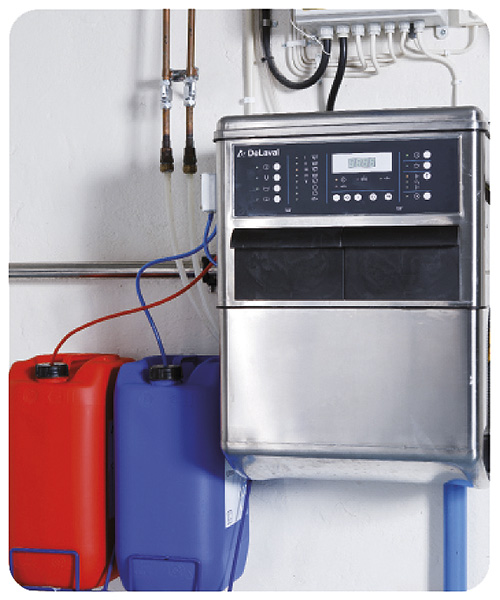 Top quality milk means higher profits. To achieve this requires efficient, consistent cleaning of your milking system.
Milk deposits must be removed from the milking equipment after milking. If this is not done in an efficient and consistent way, it will have a negative effect on all milk passing through the system. DeLaval cleaning unit C200 is supplied as one unit, allowing efficient installation, operation and monitoring.
This fully programmable unit is electronically controlled, to provide a cleaning system that meets your exact milking plant requirements. This unit provides low running costs. The C200 is available in 40 litres, 80 litres, 160 litres and as a stand-alone unit. A wide range of accessories are available for the C200.
---
Contact your local THW Dairy branch for capital sales Frome: 01373 465941 and Huntley 01452 830303, or your local van sales rep for parts and sundries.